08. 6/25 C Vaas vs Bangladesh 2003
Chaminda Vaas rattled through the Bangladeshi batting attack as he took a hat-trick on the first three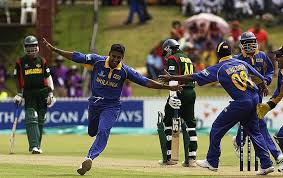 balls of the inning. He took one more on the fifth ball and ended with 6 wickets for 25 runs.
Bangladesh ended on 124. Sri Lanka chased that down in 22nd over and won the match by 10 wickets. Jayasuria and Attapattu remained not out after hitting half centuries.
He stands at number 8 in the list of Top 10 bowling figures in World Cups.