07. 6/23 S Bond vs Australia 2003
Shane Bond ran through the Australian top order as he scalped 6 wickets for just 23 runs.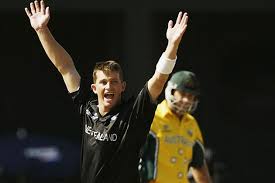 He restricted Australia on 208. But even that appeared to be a mountain for New Zealand batsmen as they succumbed to Brett Lee on just 112.
New Zealand lost by 96 runs as Brett Lee scalped 42-5.
He stands at number 7 in the list of Top 10 bowling figures in World Cups.