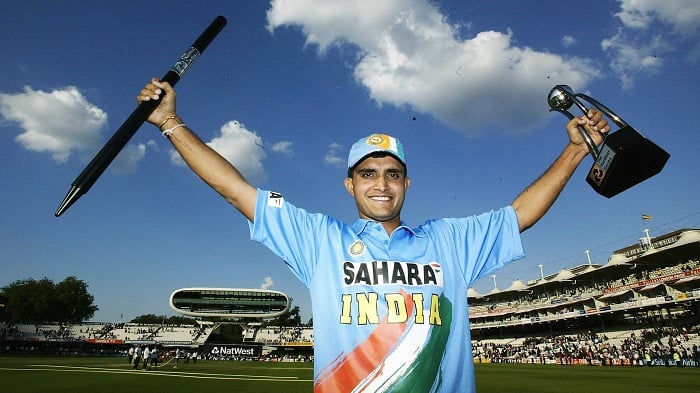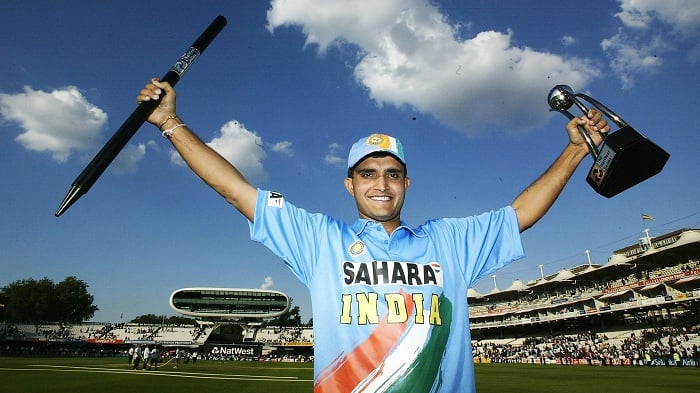 When you see an Indian side with Ganguly in the line up, you know it's game on. You don't have to like or dislike him. You have to respect him.

Steve Waugh
Sourav Ganguly said goodbye to the game of cricket a decade ago. He celebrates his 45th birthday today, but the craze for him is limitless. He became a household name in the late 90s and 2000s with his enterprising captaincy skills and his impeccable batting. Sourav Ganguly as a batsman was a master destroyer. He would step out from the crease and treat the spinners and pacers with disdain. Most often than not he was able to clearing the roofs and stadiums.
You have to be of some age and character to understand the legacy of the legend – Sourav Chadidas Ganguly. Presenting a tribute about the left handed southpaw will be an enlightenment for the current generation and having a gist of Ganguly's importance in Indian cricket.
Test Debut and announcing entry into international cricket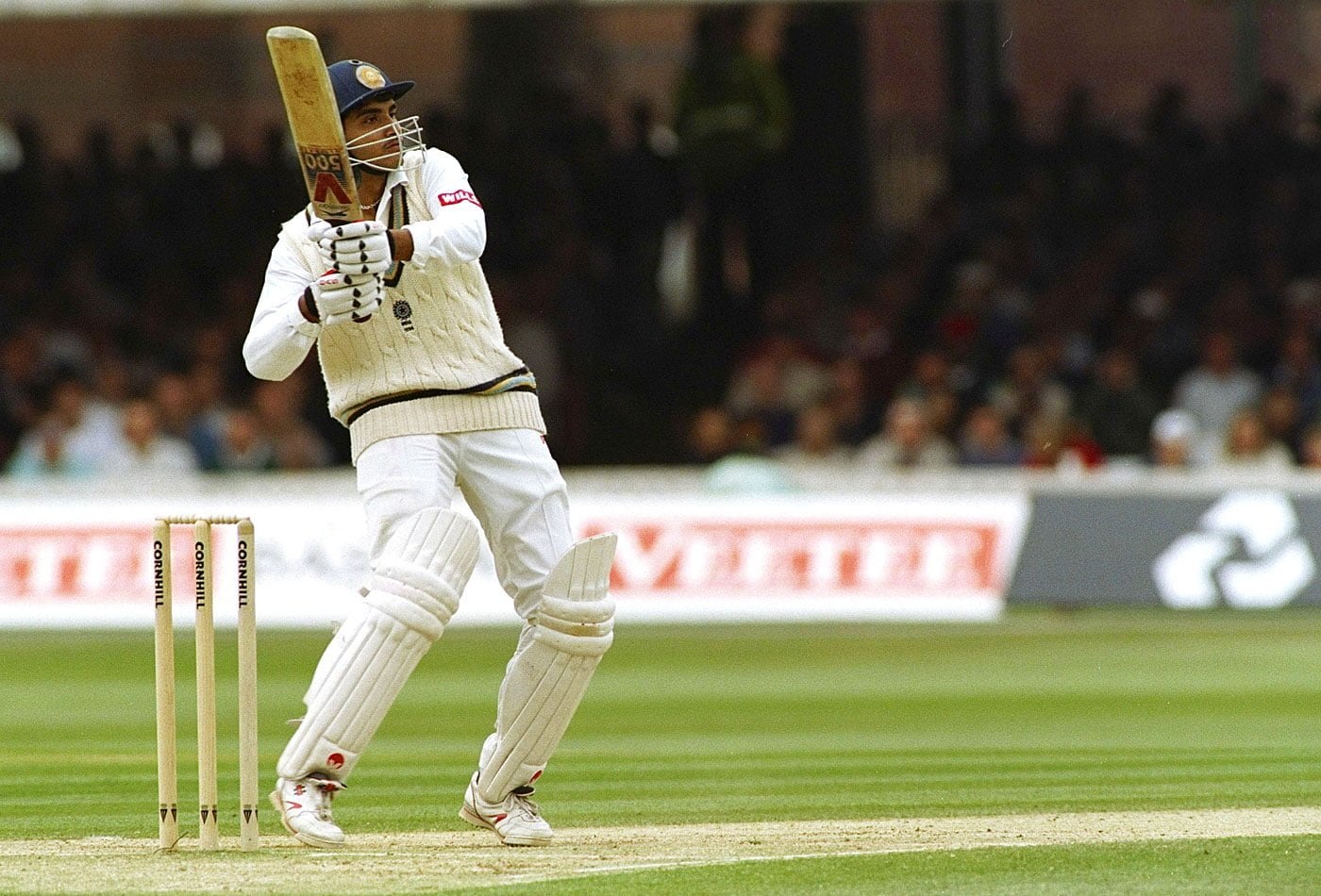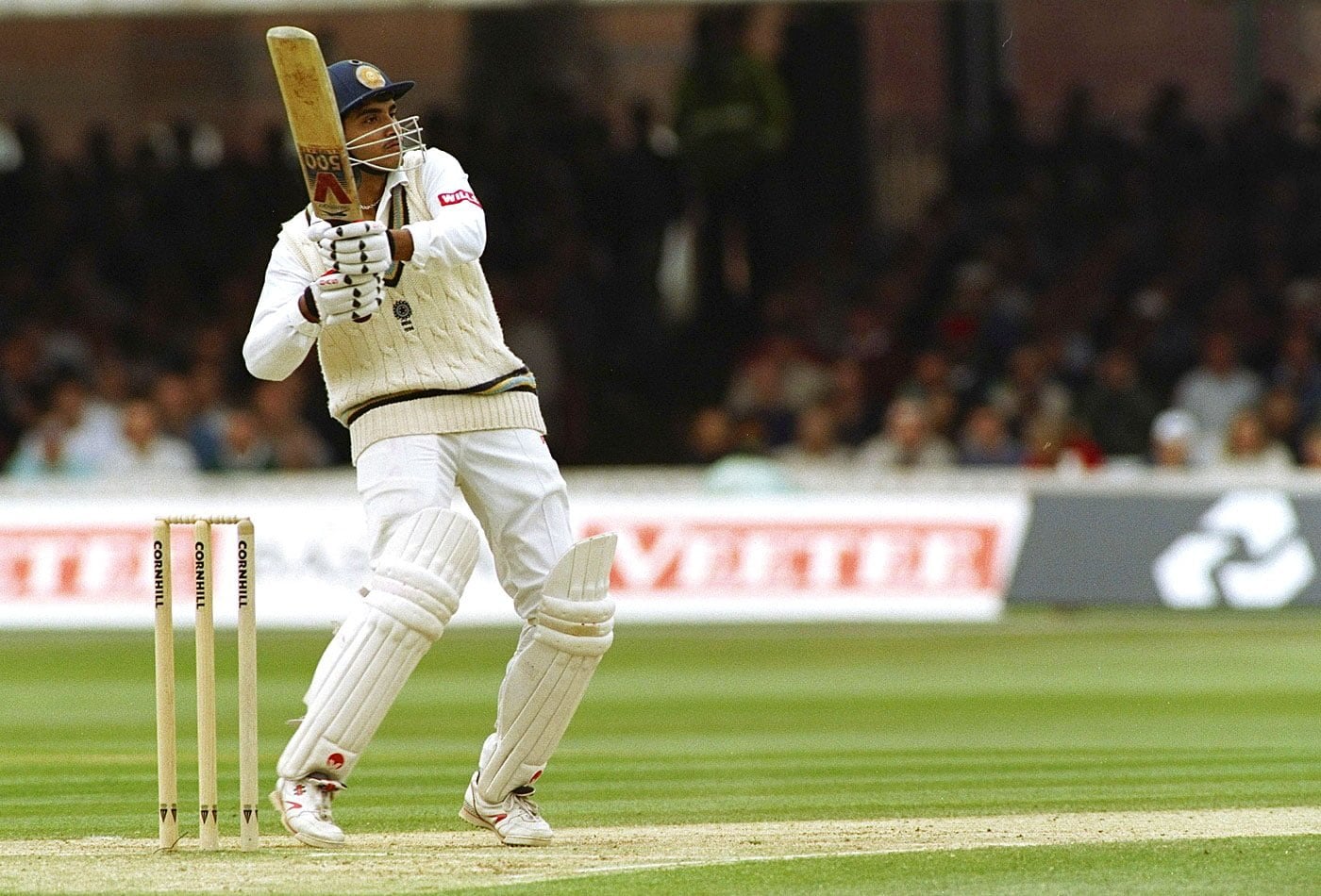 It was on 20th June 1996 that Sourav Ganguly made his test debut against England at Lords amid injuries to Indian players. Not just Sourav, Rahul Dravid too had made debut in the same match. Sourav Ganguly received the opportunity with both hands and scored a stunning hundred (131 off 305 balls). Dravid was there for company with the 'Prince of Kolkata', to hold things together when the wickets were tumbling down the aisle. Ganguly's innings was a knock of class, temperament and a lot of patience. He hit 20 fours in his innings. He was free flowing with grace personified with every shot he played. This match is also remembered for being the last match of umpire Dickie Bird. Ganguly and Dravid had announced their entry into international cricket. The rest as we all know, is history.
5 – Only 5 batsmen have scored a century on debut at Lords. Sourav Ganguly achieved it in 1996. The other players to score hundred on debut at Lords are Matt Prior, Andrew Strauss, John Hampshire, Harry Graham.
Ganguly arrived in the test captaincy scheme of things after the match fixing scandal rocked the Indian team. The consequences of the match fixing scandal had left a bad omen on the Indian team. The players were dejected and disappointed pondering upon the contingent future of their careers. Sourav Ganguly came in as a catalyst and gave them a lot of trust. It paved the path for a positive impact on Indian cricket and the players. He made the players believe in themselves and made them hungry for success. He made sure India would not bend it's spine before Aussie arrogance or sledging of any kinds. He put forth the values of professionalism, hard work and playing with purpose into the table. He proved the same with the 2001 home series against Australia. It was the Border-Gavaskar series and Australian captain Steve Waugh had come to India hoping for a whitewash. Ganguly & Co had made their plans already to frustrate the Australian supremacy. Four times he annoyed the Australian captain by turning up for the toss late. This incident left Steve Waugh fuming. The mind games had already started without a ball being bowled. When playing mind games with the opposition, Ganguly was a master in the art.India ended Australian domination when they beat Australia in the second test. Australia were on a dream run of consecutive 16 Test match victories. It was brought to an end then. The series saw Harbhajan Singh ending up as the series highest wicket taker with 35 wickets. It also saw the marathon partnership between Dravid (180) and Laxman (281). Australia lost the test eventually. The series was won by India 2-1. Sourav Ganguly and his men were clearly making a statement.
India created history in the 2003-04 Border Gavaskar Trophy. India was able to draw the series down under. India went on to win the Adelaide Test through some inventive bowling and enterprising batting. Rahul Dravid had contributed with the willow with scores of 233 and 72. But if you had to win a test in Australia the bowlers had to get their acts together. Ajith Agarkar and Anil Kumble took matters by their own hands and showed the Australians how it's done through some enterprising and lively bowling. Ajit Agarkar returned with figures of 6/41 and Anil Kumble with figures of 5/154. Anil Kumble was the same guy who wasn't preferred by the selectors and wanted to include Murali Kartik instead. The perseverance and grit of Sourav Ganguly paid off once again as he fought a battle with the selection committe. He put his job at risk to convince the selectors to select Kumble. As it turned Kumble ended the series as the highest wicket taker with 24 wickets.
Sourav Ganguly is often not given the credit he deserves as a test batsman. He was influential for India at no.6. Batting at no.6 in test cricket is no joke. One of the toughest spots to fill in. It's been 9 years since his retirement. Even now India hasn't been able to replace him. India have tried Yuvraj Singh, Suresh Raina, Karun Nair and Rohit Sharma have been tested all these years and failed miserably in their pursuit.