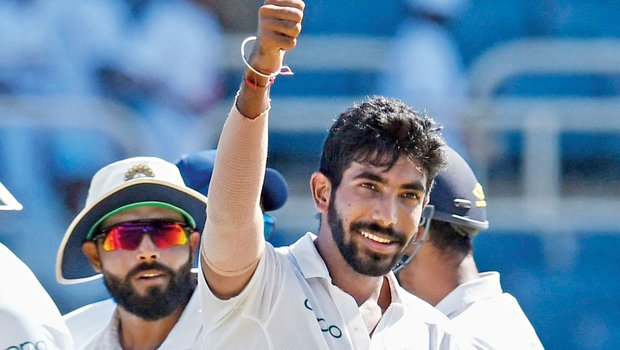 Jasprit Bumrah has rejuvenated him over the years to become India's strike bowler. He is at the juncture of greatness. Jasprit Bumrah spits fire everytime he steps on the 22 yards. Batsmen have started to fear the Indian spearhead. India have had good pacers in the yesteryears, with the likes of Kapil Dev, Javagal Srinath and Venkatesh Prasad but its Bumrah who has the fear quotient along with him.
When Bumrah made his mark in the IPL in 2013, he was just pretty ordinary and don't think anyone expected the guy to come this far. Lasith Malinga has had an important role to play in mentoring and showing the path for the speedster. Bumrah still envies Malinga and always has the gratitude for the Sri Lankan legend. We did know that he could bowl inswingers at good pace, but the Bumrah of 2019 is a complete package. Jasprit Bumrah bowls at ease the late outswinger, leg cutters, slower ones and obviously the toe crushing yorkers. He has got an entire arsenal to become a successful fast bowler. Bumrah's rise hasn't been accidental though.
Swinging the ball is one thing, but generating pace at the same time is a dangerous combination. A proposition that every batsmen will be scared about will be this combination. We've seen guys like Anderson, Amir swing the ball both ways. We've seen guys like Starc, Wahab bowl at monstrous pace. But Bumrah is a mix of both and that's where he is a class above the rest. It is no doubt that Bumrah is living a dream right now.
Back in 2016, when he played for the first time in India colours it was evident he was here to stay. If you carefully analyze his career, he has bossed every format he played. He started with the T20 format, using his avid experiences as a Mumbai Indians player to reap dividends for India. He was modelling himself as a good death bowler with his IPL experience and under the mentorship of Lasith Malanga. Successful stints in the T20 format he carried forward to the one day side as well. Jasprit Bumrah along with Bhuvaneshwar Kumar created a reputation as the best death bowlers in world cricket in the limted overs format. Major downfall of his career was the Champions Trophy final no ball against Pakistan. Bumrah was heavily criticized and trolled. It was not a favorable situation for the speedster. Bumrah heavily worked on his no ball issue and has overcome like a stallion.
Bumrah bossed the limited overs format and became the no.1 bowler in world cricket. Even then, when Bumrah was preferred by Captain Kohli last year for the tests against Proteas there were some eyebrows raised. Bumrah did give it back for Kohli's confidence in him with a 5 fer in South Africa. He announced his entry into test cricket. India went to tour England next up, and Bumrah was there in the side as the main man. He got a 5 fer in England as well. For bowlers from subcontinent who has travelled before will tell you a peculiar story, of the difficulties of bowling well in England. Bumrah took the challenge with elan and came up with a 5 fer. It didn't turn out good for India as the team lost quite a few close ones, but it turned out to be fruitful for Jasprit Bumrah. More success was coming Bumrah's way as India beat Australia in the Border Gavaskar series. He bowled at an average of 17.00 with yet another 5 fer on his tally. Then came the West Indies tour where he tormented the Windies batsmen. He capped off the series with a hat-trick against West Indies. They were no match for Bumrah's masterclass. Stumps were rolling on the ground and batsmen returning to the pavilion in a jiffy.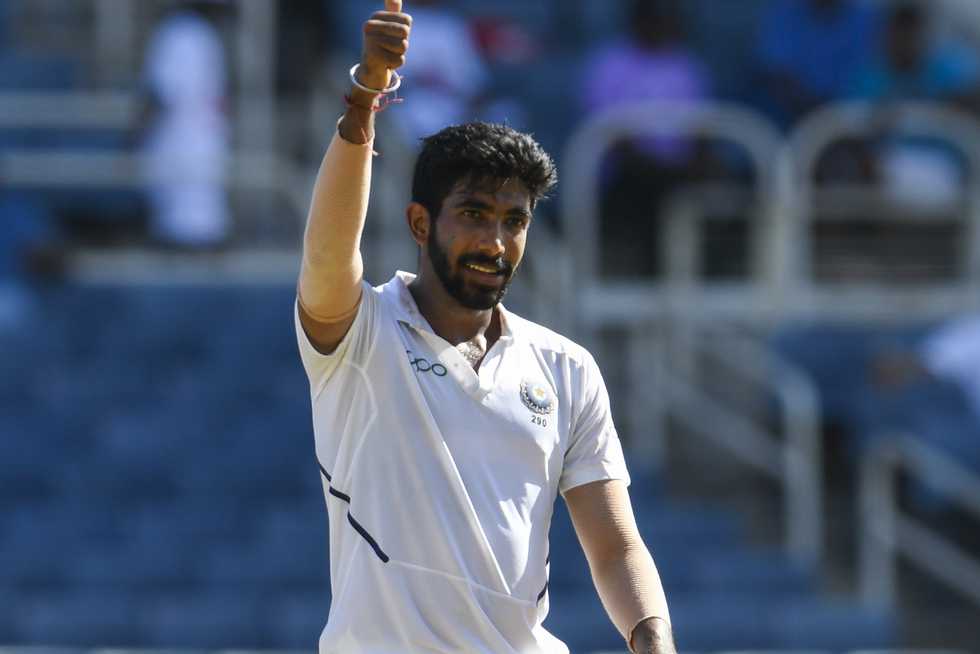 Jasprit Bumrah in Tests by Opposition
| | | | | |
| --- | --- | --- | --- | --- |
| Opposition | Wickets | 5 fer | Best Bowling | Average |
| Australia | 21 | 1 | 6/33 | 17.00 |
| England | 14 | 1 | 5/85 | 25.93 |
| South Africa | 14 | 1 | 5/54 | 25.21 |
| West Indies | 13 | 2 | 6/27 | 9.23 |
| Overall | 62 | 5 | 6/27 | 19.24 |
Jasprit Bumrah is a Kohinoor diamond India has been longing for since ages. This version of Bumrah is deadly, accurate and scary. No batsman wouldn't want to face him. Good things will happen to Indian cricket if he stays grounded and keeps himself determined. Bumrah is here to stay.