After suffering a shoulder injury that was diagnosed incorrectly and aggravated into a career threatening one for Wriddhiman Saha, he is being brought back into the Indian Test squad and is ready to play his first First Class match in 18 months. While Saha was out, Rishabh Pant was fast-tracked into the Indian Test squad and did fare pretty well in his stint and many fans and experts already hail him as the future of India's wicket keeping spot, but it's no hidden fact that Wriddhiman Saha is equally, if no more talented than Rishabh Pant. So does his inclusion means that the slot is still up for grabs?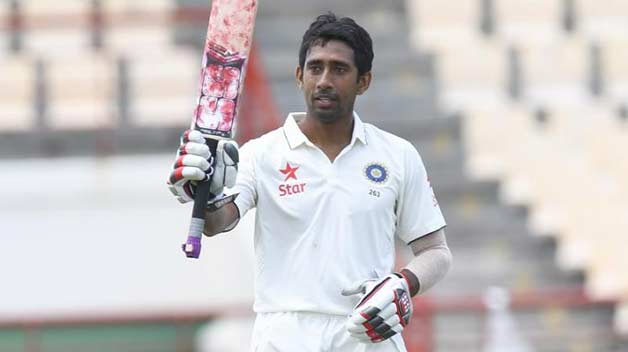 In the recently concluded 2019 ICC Cricket World Cup, India played 4 wicket keepers namely, KL Raul, Rishabh Pant, MS Dhoni and Dinesh Karthik in the squad. While MS being the best of the lot donned the gloves, the decision brought to light the selection panel's uncertainty regarding the role of the wicket keeper in the Indian team. After MS Dhoni left Test cricket, various veteran names such as Parthiv Patel, Wriddhiman Saha and Dinesh Karthik along with freshmen like Rishabh Pant have been tried out at the spot, but there has been no certainty that who will be carrying the baton forward.
When Saha was looking stable, his injury got in Rishabh Pant and DK back into the mix and Pathiv was also slotted in for a couple of matches. But it was Rishabh who played the most number of matches off the three. Though there were certain points to be looked upon, but the larger picture looked quite clear, that Rishabh will taking up the role. But his exclusion from the Indian squad for the World Cup and then his inclusion as the replacement for the injured Shikhar Dhawan meant that the air was still unclear. And, with DK left out and Saha included in the squad for the West Indies squad, it is quite apparent the BCCI selection committee is facing a problem of plenty.
And, with MS Dhoni all set to retire within a year, the selection panel will have to take the call as soon as possible and given the current scenario, this tour of the West Indies will surely be a testing ground for everyone who is given a chance to play in the squad.