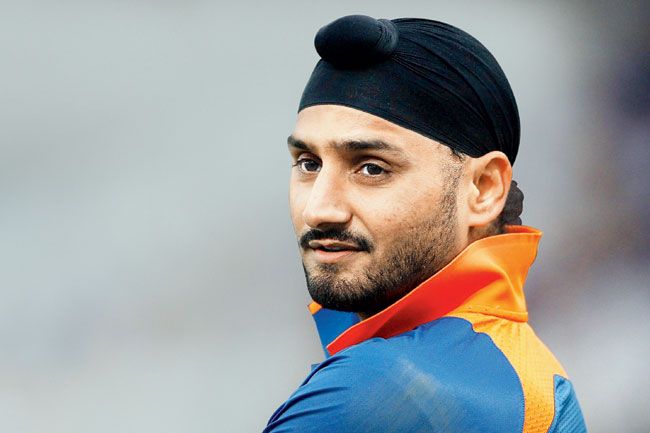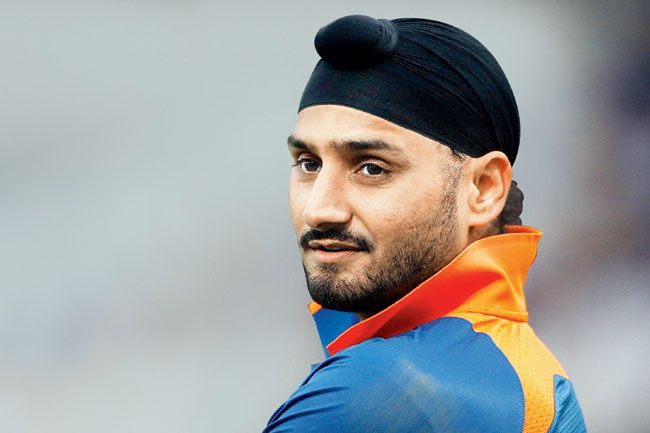 Happy Birthday to one of the most influential yet controversial exponents of off spin – Harbhajan Singh. Once India's main weapons against top quality opposition is in the sidelines now. Let's just skip that part and talk of the influential off spinner he was in his playing days. He still plays domestic cricket and in the Indian Premier League (IPL) though. He is a crucial member for the Mumbai Indians and one of the key ingredients responsible for their success in IPL 2017.
Talking about his early playing days he was nothing short of a nemesis for right handed batsmen. Among the right handers, former Australian captain Ricky Ponting would be remembering the Punjabi off spinner. There hasn't been any other spinner who has got into Ponting's mind other than Harbhajan. Those were the days when bowlers used to play with the minds of the batsmen. Those were the golden days of cricket. It is happening exactly the opposite these days though. As a statistical tribute to the champion off spinner I have compiled a few statistics which talks a lot about his tryst with destiny.
One Day Internationals[ODI]
Most wickets taken by stumping
56 Muralitharan
50 Warne
42 Jayasurya
41 Saqlain
36 Harbhajan*
Youngest Indian to take a 5 wicket haul [ODI]
5/27 Irfan Pathan (20y 306d)
5/43 Habhajan* (21y 215d)
6/12 Kumble (23y 41d)
5/26 Sanjeev Sharma (23y 52d)
6/55 Sreesanth (23y 68d)
Most balls bowled for India
14382 Kumble
12359 Harbhajan*
11935 Srinath
11202 Kapil Dev
Test Matches
Most wickets by an Indian in a calendar year
75 Kapi
74 Kapil,Kumble
72 Ashwin
63 Harbhajan*
Best Bowling figures in a match for India
16/136 Hirwani
15/217 Harbhajan*
14/124 Jasubhai Patel
14/149 Kumble
Best strike rates in an innings
3.8 Toshack
5.4 Kallis
5.4 Harbhajan*
5.7 Benaud
5.8 Trumble
6.0 Watson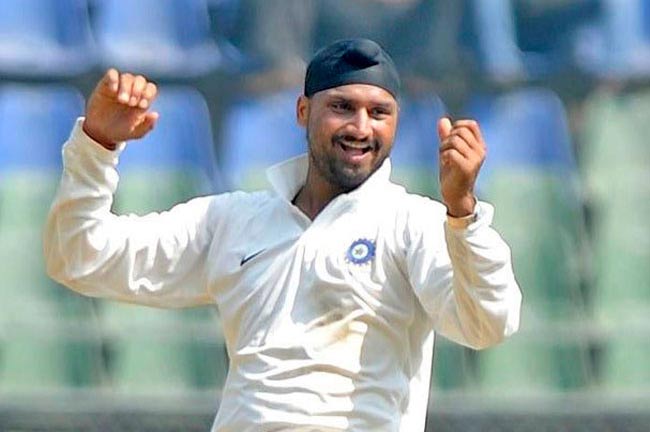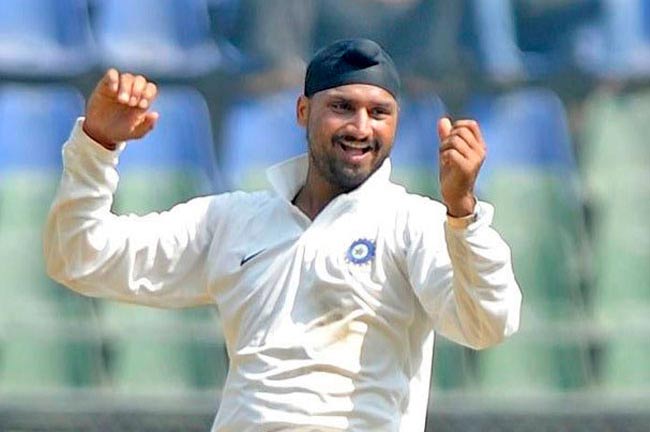 Inspite of all these stats put before you, one of the main achievements of Harbhajan as a test cricketer was for his bowling against Australia in the Border Gavaskar Trophy 2000/2001. He played 3 matches. Took 32 wickets at an average of 17.03 which included 4 five wicket hauls and 2 ten wicket hauls. He ended as the leading wicket-taker in the series. Harbhajan Singh may not qualify as a legend but he was part of a golden era in cricket. He occupies a pivotal place in the annals of Indian cricket history. A comeback to the Indian cricket team may not be ideal under present conditions but the memories Harbhajan has given on the field is worth mentioning.
Happy Birthday Harbhajan Singh once again!
A compilation of tweets of his former team members wishing Harbhajan Singh on his birthday.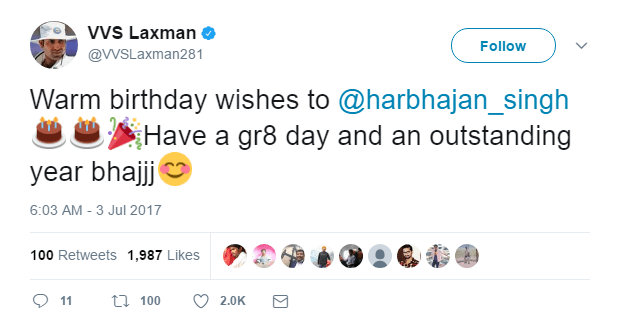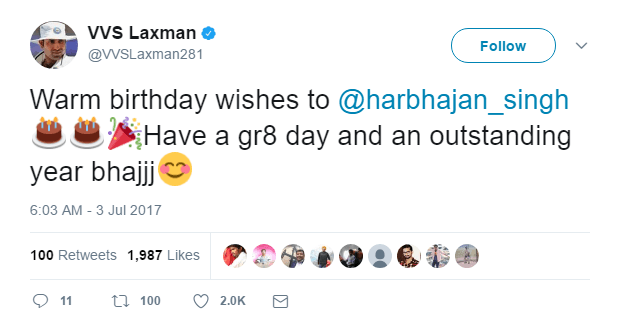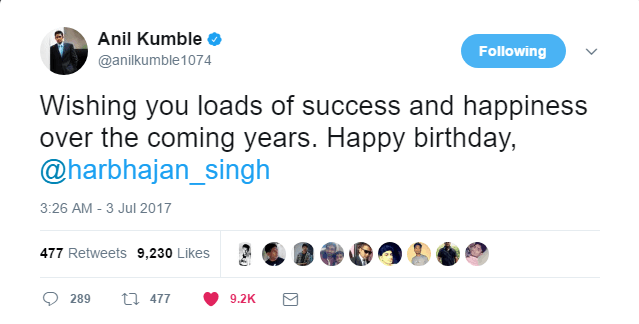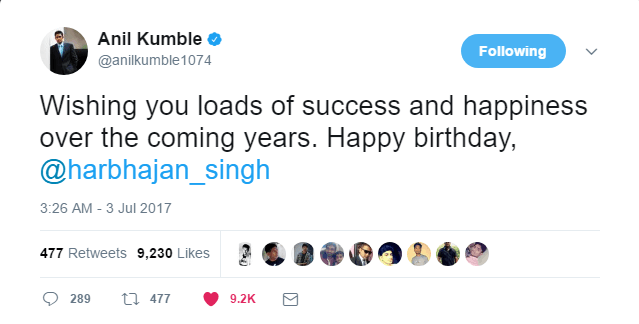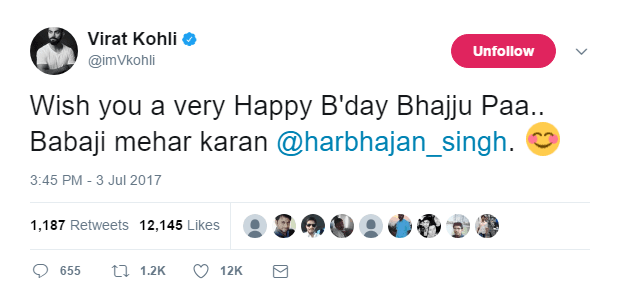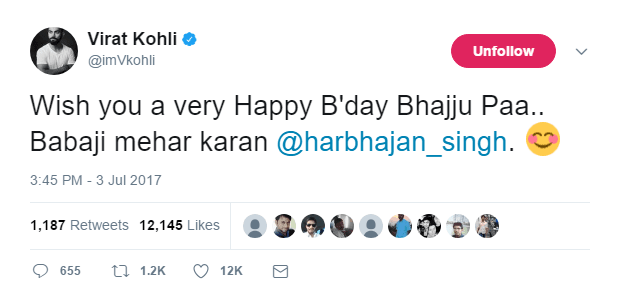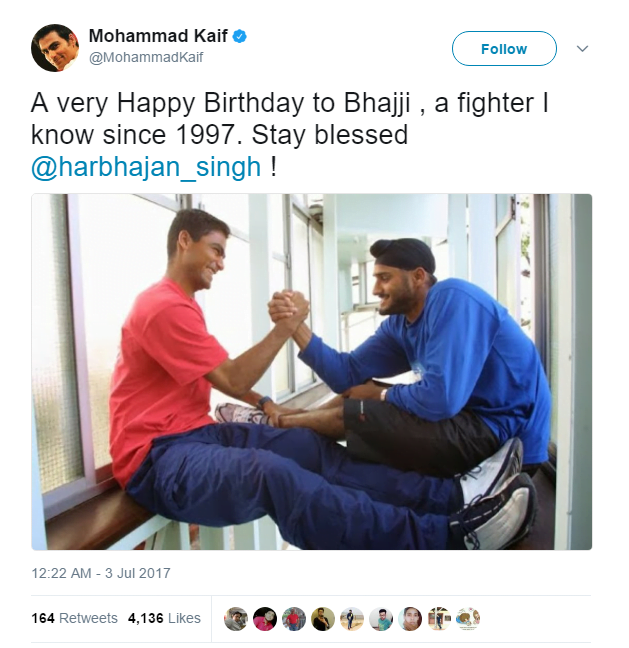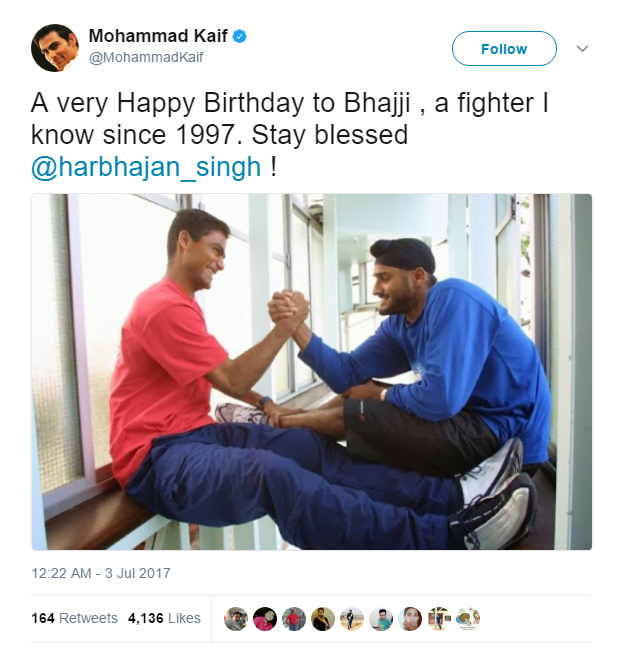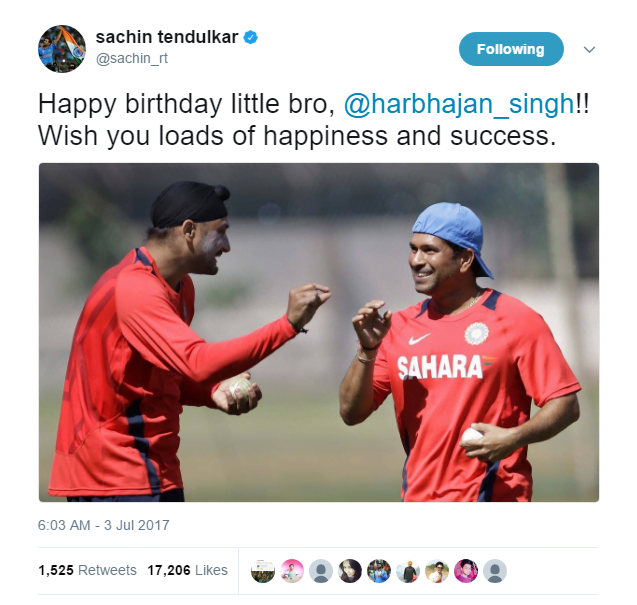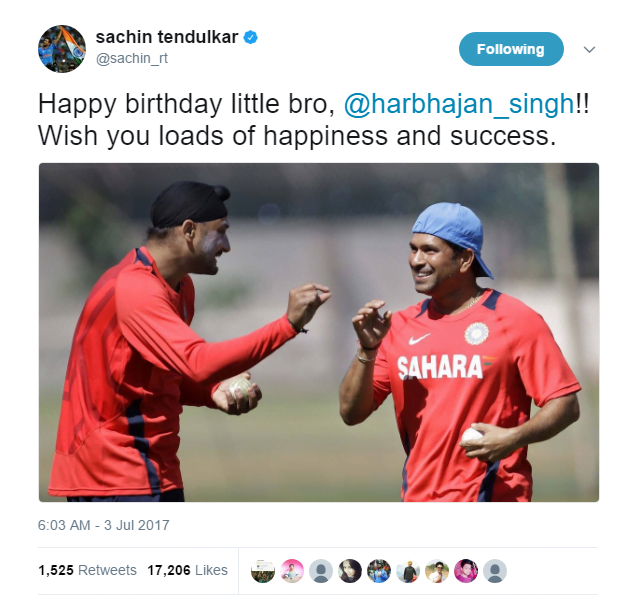 We hope you enjoyed the day. Keep fighting. Stay blessed!