Australia in England 2013 : The Road to The Ashes
So the IPL has just begun, but I am looking forward to something more classic, something that has defined Cricket as a sport for generations: The Ashes. Both the worn Australians and confident English do not have their eyes set on the money that IPL has, or the glory that The Champions Trophy provides. Their eyes are set on the holy grail of cricket : The Ashes Urn. That's when my eyes will be glued to the Television, just like the last time in 2011. But what I want to see, is how far each team has come since the past two years. So here is a look at The Road to the Ashes Series of 2013.
Obstacles towards Ashes : Ashes 2013 Preview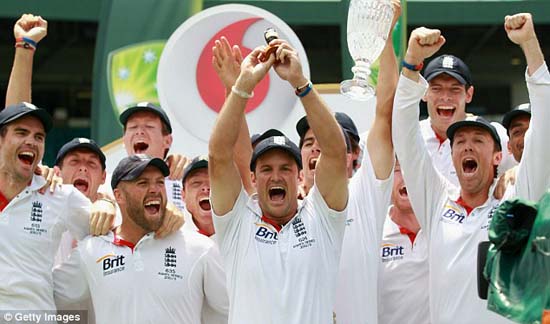 Let's first have a look at the 2010-2011 Ashes Series from down under. England were coming of their Ashes win back home while Australia were still World Champions. Here is the squad for both teams during the 2011 Ashes series:
Australia-Ricky Ponting (C), Michael Clarke, Brad Haddin (wk), Michael Hussey, Mitchell Johnson, Shane Watson, Michael Beer, Doug Bollinger, Phillip Hughes, Xavier Doherty, Callum Ferguson, Ryan Harris, Nathan Hauritz, Ben Hilfenhaus, Simon Katich, Usman Khwaja, Marcus North, Peter Siddle and Steven Smith
England-Andrew Strauss (C), Alastair Cook, James Anderson, Ian Bell, Tim Bresnan, Stuart Broad, Paul Collingwood, Steven Davies (wk), Steven Finn, Eoin Morgan, Monty Panesar, Kevin Pieterson, Matt Prior (wk), Ajmal Shahzad, Graeme Swann, Chris Tremlett and Jonathan Trott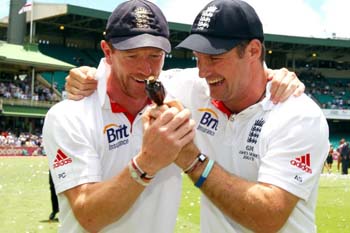 Now on a head to head basis (post-Ashes), England went on to host Sri-Lanka in a three match test series which they won: 1-0. The series unfortunately did not highlight England's post-Ashes win success but was in news due to the messy administration of Sri-Lankan cricket. England would go on next to play The Pautadi Trophy (while Australia remained inactive) alongside India, this series lives in infamy due to the drubbing that the 2011 World Champions went through. England came out unscathed with a 4-0 whitewash.
Australia would then play their next series in Sri-Lanka, the three match test series would be won by the men in yellow so they draw equal against England.
Next it was Australia's turn to go through the test ringer. First came the Trans-Tasman trophy against New Zealand, a series of 2 tests which they drew 1-1. Next was another two test match series against vaunted foes South Africa, which they drew again. Finally the coveted Border-Gavaskar trophy, where Australia trounced India 4-0.
England on the other hand would go on to play Pakistan in their interim home ground of UAE and be thoroughly beaten 3-0.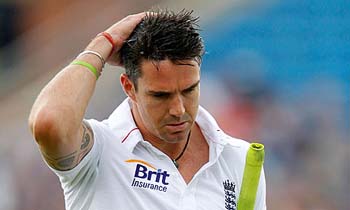 They would then tour the Emerald Islands and draw in a two test match series. Australia during that tenure would beat West Indies by 2 matches in a three match test series. England would also procure the same result against the Caribbean team.
However England would then lose to South Africa under the same result. The series saw South Africa catapult to number one test team ahead of England, Vernon Philander shined in the spotlight but the series mostly added another chapter to the Kevin Pietersen England/South Africa Saga. His problems off-field ended the tenure of Andrew Strauss captaincy, the man who had led the team to the Ashes urn at the Australian outback.
Australia fared no better, as the number one South Africans also beat them at home by a slight margin of 1-0. Then came the England/India series based on revenge, which saw the team newly led by Alaistar Cook win by a respectable 2-1. A win that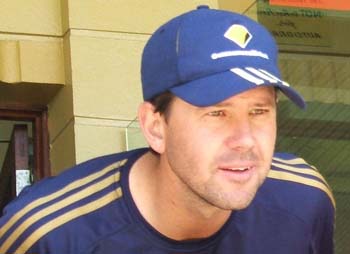 was close to 3 decades in the making for the English side. Australia on the other hand were lapping up a 3-0 whitewash of Sri-Lanka. Unfortunately they could not emulate England and were whitewashed by a resurgent India. Currently England just went through three tests of draws against the New Zealand squad.
There's still time to go to the Ashes, Australia and England will compete in The Champions Trophy while England will also
have to contend with New Zealand in a test series. The final record for Australia stands since the previous Ashes as: 8 test series, 4 Home/4 Away, 4 series wins, 2 series losses and 2 series drawn.
While England's final record stands as: 9 test series, 4 Home/5 Away, 4 series wins, 2 series losses, 2 series drawn and one yet to be played. Surprisingly their both head-to-head on their past test series after the 2010-2011 Ashes. However an updated look paints a different picture.
Current Status

England have just drawn their second series under Alaistar Cook, since taking over the captaincy from Strauss he has had a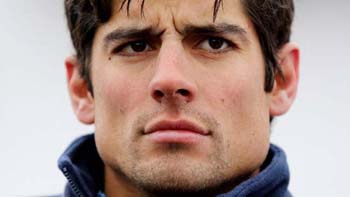 record of five games won with one game lost and one drawn. He is also the first English captain in 3 decades to defeat India at their home. The England team is riding high on confidence, their hasn't been an open backlash since Pietersen's return to the side and in fact he has proven that no matter what happens off-field, on field he's still got it. While players could get complacent, a few have mentioned the threat a down and out Australia could be. Captain Alaistar Cook is maintaining a reserved stance while Ian Bell has noted to English paper Telegraph, that Ashes is on a different level and anything can happen no matter what the past. A few players have made stellar pushes for the coveted England spot, including Monty Panesar who was languishing post the previous tour of Australia and made a steady comeback in India.
The most likely English team for the Ashes: Alaistar Cook (C), James Anderson, Johnny Bairstow, Ian Bell, Stuart Broad, Nick Compton, Steven Finn, Graham Onions, Monty Panesar, Kevin Pietersen, Matt Prior (wk), Joe Root, Jonathan Trott, Graeme Swann and the most likely bench warmers or dark horses decided from County Cricket performances this year.
Australia are on the other hand facing harsh criticism, their whitewash loss in India has been sorely affected equivalent England's whitewash victory against the same team. Michael Clarke as captain is effective but unfortunately his historically nagging back injury has returned. A few players went through the worst possible punishment…for not completing their homework! While Australia have shown since 2010 a constant pace bowler rotation policy which has been commendably effective, their spectacular spin cupboard still remains bare since Warne's retirement years ago. Australia also lost the backing of the last of the golden guard in Ricky Ponting and Michael Hussey, it will be a tough time for the batsmen in the English grounds. The team in the tenured history of Ashes have never come in as underdogs, even after having lost the prior Ashes. That may be their current underwhelming status, but it is also their biggest advantage. This is an Australia team without the baggage of carrying a burdening legacy and one from who there isn't much expected.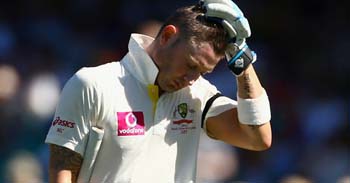 The most likely Australian team for the Ashes: Michael Clarke (C) depending on his back, Shane Watson, David Warner, Phillip Hughes, Usman Khawaja, Matthew Wade, Brad Haddin, Moises Henriques, Mitchell Starc, Peter Siddle, James Pattinson, Mitchell Johnson, Nathan Lyon, Xavier Doherty and Ryan Harris. Dark horses in consideration are Sheffield Shield veterans: Adam Voges and Chris Rogers, while Harris returns from injury and could put burden on Siddle's place within the team.
The main factor is also endurance and injury scares, especially considering that for the first time in history there will be back-to-back Ashes in 2013-2014.
Who looks stronger going in : no doubt England.
what do the teams current paths say from the previous Ashes : their ups and downs but both are on par.
Who looks hungrier for the win : definitely Australia.
England are looking confident for another urn, but you can never count out the Australian side. After all a wounded tiger is much more fierce than a proud Lion.