Nervous Nineties in IPL
There have been 22 scores of NERVOUS nineties in IPL history. 10 being NOT OUT on 90s and the other 12 dismissed on 90s.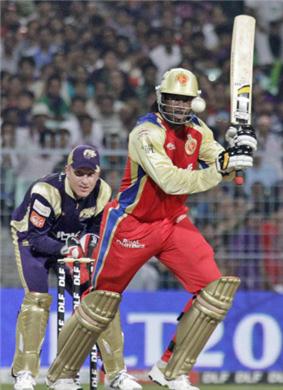 * The first nervous 90 score recorded in IPL was 94* by Virender Sehwag for Daredevils against Deccan Chargers on 22nd April 2008.
* The first Batsman to be dismissed in 90s was Kumar Sangakkara for Kings Xi when he was out on 94 against the Mumbai Indians on 25th April 2008.
* The last player to be dismissed on 90s is Virat Kohli for Royal Challengers Bangalore vs the Delhi Daredevils on 10th May 2013.
* Sehwag, Raina, Kohli and Watson are the only players to have 2 scores of nervous 90s in IPL.
* M.A Chidambaram Stadium in Chennai has recorded the most scores of nervous 90s (5) in IPL.
* No batsman have been on 96 and 97 in IPL. And other 8 scores of 90s are achieved.
IPL STATS : Nervous 90's



Here is the list of all the nervous 90s score in IPL in descending order 
99 – Virat Kohli for RCB vs DD at Delhi on 10th May 2013
99* – Suresh Raina for CSK vs SRH at Hyderabad on 8th May 2013
98* – Shane Watson for RR vs SRH at Jaipur on 27th April 2013
98 – Suresh Raina for CSK vs RR at Centurion on 30th April 2009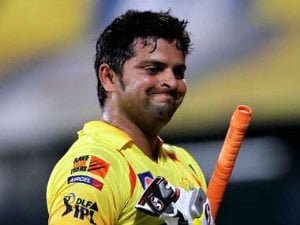 98 – Ajinkya Rahane for RR vs KXIP at Jaipur on 6th April 2012
95*- Shikhar Dhawan for DC vs KXIP at Dharamsala on 21st May 2011
95* – Virender Sehwag for DD vs MI at Delhi on 21st April 2013
95 – Shaun Marsh for KXIP vs DD at Delhi on 23rd April 2011
95 – Murali Vijay for CSK vs RCB at Chennai on 28th May 2011
95 – Mike Hussey for CSK vs KKR at Chennai on 28th April 2013
94* – Virender Sehwag for DD vs DC at Hyderabad on 22nd April 2008
94* – Naman Ojha for RR vs CSK at Chennai on 3rd April 2010
94 – Kumar Sangakkara for KXIP vs MI at Mohali on 25th April 2008
93*- Mahela Jayawardene for KXIP vs DC at Dharamsala on 16th April 2010
93* – Virat Kohli for RCB vs SRH at Bangalore on 9th April 2013
93 – Matthew Hayden for CSK vs DD at Delhi on 19th March 2010
93 – Gautam Gambhir for KKR vs RCB at Kolkata on 28th April 2012
92* – Chris Gayle for RCB vs MI at Bangalore on 4th April 2013
92 – Manvinder Bisla for KKR vs CSK at Chennai on 28th April 2013
91 – Sourav Ganguly for KKR vs DC at Hyderabad on 11th May 2008
91 – Graeme Smith for RR vs CSK at Chennai on 24th May 2008
90* – Shane Watson for RR vs PWI at Pune on 8th May 2012