A 30 member squad has been announced by the BCCI for the upcoming ICC Champions Trophy 2013.  The Champions Trophy will be played in England and India will be looking to continue their golden run in ODIs and win the trophy. Let's see who got in and who has been shown the exit doors.
INDIAN TEAM FOR CHAMPIONS TROPHY 2013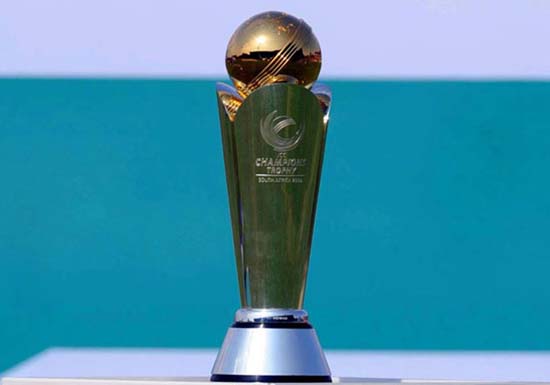 A 30 member squad has been announced as the probables for the ICC Champions Trophy 2013. While star players like Sehwag, Harbhajan and Zaheer Khan have failed to make it to the side, a lot of young guns have managed to grab a seat.
THE TEAM
MS Dhoni, Murali Vijay, Shikhar Dhawan, Gautam Gambhir, Unmukt Chand, Virat Kohli, Yuvraj Singh, Suresh Raina, Rohit Sharma, Manoj Tiwari, Ajinkya Rahane, Ambati Rayudu, Kedhar Jadhav, Wridhaman Saha, Dinesh Karthik, R Ashwin, Ravindra jadeja, Amit Mishra, Jalaj Saxena, Parvez Rasool, Ishant Sharma, Bhuvneshwar Kumar, Ashoke Dinda, Umesh Yadav, Shami Ahmed, Irfan Pathan, Vinay Kumar, Praveen Kumar, Siddarth Kaul, Ishwar Pandey.
Also, Cheteshwar Pujara misses out despite of his outstanding form in the recently concluded Test series against England. The selection committee has yet again messed up the selections as many believe that Sehwag and Zaheer Khan along with Pujara should've been in the side.
INDIAN TEAM FOR CHAMPIONS TROPHY – BALANCED? 
The side includes opening specialists Gambhir, Dhawan, Vijay, Rahane and Saha. Also, young stars like Unmukt Chand, S.Kaul, S.Ahmed, J.Saxena, P.Rasool and I.Pandey have made it to the side. The arrogant yet effective Praveen Kumar also made it to the probables of 30 for the Indian team for Champions Trophy 2013. The Indian team for Champions Trophy 2013 also includes star performers Raina and Yuvraj. Also making a comeback is Irfan Pathan while the likes of U.Yadav, D.Karthik and  Umesh Yadav have also booked a berth in the probables for the Indian team for Champions Trophy 2013.
For now, the team looks balanced with a lot of youngsters making their way into the side. The old guns have been carved out and the process of replacing them with younger talent has already begun.
India Team For Champions Trophy – Our Top Fifteen 
We don't like to make guesses but from what we have seen in the recent past, it seems like the top 15 are somewhat predictable. We feel the top 15 can be:
MS Dhoni
G. Gambhir
M.Vijay
S.Dhawan
V.Kohli
Y.Singh
S.Raina
R.Sharma
I.Sharma
A.Dinda
B.Kumar
P.Kumar
U.Yadav
R.Ashwin
R.Jadeja
Let's make it very clear that this is just a guess… as wild as any. But most of the players mentioned above should make it to the top 15.
An important observation has been the omission of spinners like Ojha and Chawla. It seems that the selectors have a pretty good idea about the type of pitches the team will face once in England. They'll be flat as table and bouncy as a crazy ball. Meanwhile, the entire cricket fraternity will miss the legendary Sachin Tendulkar who will not be seen in an ODI anymore as he has retired from One Day Cricket. The likes of Nehra, Agarkar and Balaji were not even considered. Amazingly, Varun Aron has not made it to the side either.
Well, for now we have 30 men for the Indian team for ICC Champions Trophy 2013. Who will actually make it to the show remains a mystery as everyone is looking forward to a great run by the Indian cricket team, esp. after looking at their flawless performance in ODIs. The World Champions will have to come up with something out of the box as they play without the backbone of experience which fetched them the World Cup in 2011. The Indian team for ICC Champions Trophy 2013 needs to be the perfect mixture of experience and young blood.
To view the The 15 member Indian Squad announced by the selectors go to this LINK –>   Official SQUAD FOR ICC CHAMPIONS TROPHY