Looking back I probably wasn't prepared . . . at the time I didn't think I was quite ready. I was probably a little bit scared and surprised; I would have been a lot shyer than most guys at that time. I found it tough.'
`Stephen "Steve" Rodger Waugh
Australian cricket was at its low, losing home series to New Zealand followed by an Ashes loss in the English summer of 1985. There was no peace in the team, Allan Border who had played with Marsh, Lillie & Chapels found very hard to communicate with the youngsters. Allan Border has gone through a bright phase of cricket Australia. It is very knotty time for any youngster to come in; Steve Waugh's first five Tests had produced four draws and a loss. He had nine innings for scores of 13, 5, 8, 0, 11, 74, 1, 1 and 0, with 7 wickets on his name. Steve Waugh made his test debut against India in 1985 Boxing Day game played at Melbourne Cricket Ground. It was second test match of the series against greats like Sunil Gavaskar, Mohinder Amarnath, and Kapil Dev & Ravi Shastri. He just came out from his teenage, and was wearing Baggy green cap, for the team facing difficulties on field, not a perfect time for any debutante to wear the baggy green cap. His first test inning only lasted for 32 minutes. Since then he had played 168 test matches for Australia, only Ponting played 168 test matches for Australia equaling Steve Waugh.
Beginning of Steve Waugh
Steve Waugh's contribution with the bat was 12 & 02 not out in both innings. Bob Simpson joined Australian camp in 1985. . Later in 1986 October, England came to Australia for 1986-87 Ashes series; perhaps the weakest team ever leave England before Ashes. Australia lost first test by seven wickets to frail England team. Waugh scored a duck in first inning & 28 in second.
Second Test match of the series was draw. During second test of the Ashes, Steve Waugh sent as a night watchman to bat at no.3 when replying to mountain of 592 runs posted by England team led by centuries of Broad, Gower & Richards. Australia lost Boon at score of four and Steve Waugh walked in ahead of Jones & Border against Botham & Dilley as a night watchman. It was blessing in disguise for Steve Waugh who was struggling to perform at lower middle order mostly coming at no. 7 or 8.  Waugh made 71 off only 111 balls. It was a saviour for Waugh. Steve Waugh played strong off side shots during his 71 runs inning. The batting effort was applauded by many England & Australian cricketer & writers. "The intriguing power he can deliver to his off side shots from a firmly planted back foot immediately captures one's imagination", O'Reilly wrote in the Sydney Morning Herald. Waugh continued his form from second test & scored unbeaten 79 runs at strike rate just over 67 in first inning of third test. Australia declared on 514 for 5. His back foot cover drive standing on his heel amazed every one. Third test ended in the same way of the second test but Australia came as a better unit during third test match with sign of improvement & glimpse of Steve Waugh who led Australia in future as a world cup & Ashes winner. Fourth test was disaster for Border & co. In the process of being aggressive & taking charge over England team Australian collapsed at mere 141.
Australia lost to England by an inning & 14 runs. Waugh made 10 & 49 in match also failed to make an impression with ball. So elder Waugh's first ASHES series was a disaster, but in dead rubber, Waugh made an impressive 73 runs to put on 97 runs for eight wickets with Peter Taylor & rescued Australia from humiliating loss in final Ashes test of Sydney. Australia won fifth Ashes test & first since Steve Waugh's debut. Steve Waugh was not an orthodox cricketer neither a cutter nor crouches, he abstain from hooking & on occasion used to leave it terribly. His footwork was terrible too. but he possess an enigmatic threat to opposition with his clam & under ground character at crease, which often under shadowed by his powerful hitting strokes.
Steve Waugh's World Cup Triumph:
 Steve Waugh known for his lazy elegance drives, continued his form in limited over cricket, coming from Ashes he played match for Somerset where he grabbed every one attention by scoring couple of century against quality pace bowling. Australia begins their World Cup campaign by winning opener against India in Madras. In a close encounter with nemesis New Zealand, Waugh was given a final over of the Game, when opponent was needed 7 runs. Waugh made it for Australia, and they won by 3 runs. During Semi Final, Waugh did his finishing job during first Inning scoring 18 off the last over facing Saleem Jafer of Pakistan. Australia won by 18 runs & made it to the final. Waugh bowl in a death over, he bowled brilliantly under pressure. Waugh kept his nerve calm, which impressed Allan Border a lot. Australia won final by 7 runs, David Boon was Man of the Match. Waugh used his slower balls very well throughout his career & often his slow leg cutter troubled batsman every now & than.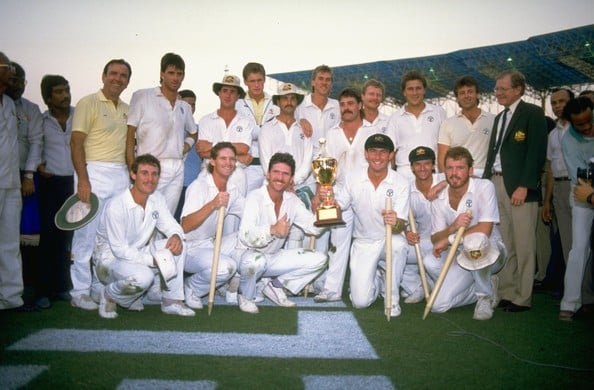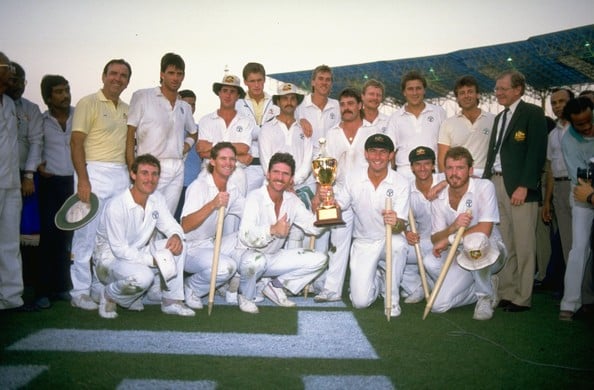 Dent in Steve Waugh's Career
Post World Cup, Australia went to Pakistan for a controversial series in 1988, many Umpiring decision was in favour of Pakistan, which tensed Australian camp, & they accused them of being biased. Waugh was the first at receiving end when he was given LBW at duck off 9th ball which pitched on out of leg stump. Waugh in a disarray started appealing everything that hits pad of batsman. Looking at the new behaviour from quite & shy Waugh Sidney Morning published an article saying,
"He (steve Waugh) presents an unhappy and unsmiling soul. In addition, this is such a pity, for in so many ways he is a very special cricket person . . . unfortunately he boils over at times and it is not a pretty sight. Because he is  so proud, so single-minded, so intense, so committed, so ordered, so prepared, so poised, he does not believe he is ever out—save, perhaps, when he has been bowled—or that any of his appeals when he is bowling should be refused. This trait has irritated his contemporaries and critics and, to his cost one fancies, alienated umpires. It is not too late for Waugh to rid himself of the chip he so needlessly carries on his broad and able shoulders."
Australia lost their first test match to Pakistan & as expected Pakistan prepared a balanced pitch to draw rest of the test matches as they were doing from decades. It was horrendous tour of controversial decision. Steve Waugh was clearly out of form with scores of 0, 13, 1, 19, 59, two wickets for the series & unnerves behaviour with umpires made him look awful. In addition, Waugh dropped several catches too. Steve Waugh made 92 runs at 18.40 and took 2 wickets for 108. Post series with Pakistan Allan Border came out to talk for Waugh rather more sympathize manner, 'It would be nice to have him playing well because he's got so much talent, but at the moment he's under a bit of pressure'. After 20 Tests, he had made 768 runs at an average of 27.43 and taken 30 wickets at 36.70. Selectors for West Indies series picked up Waugh again. Steve Waugh welcomed visiting captain Richards by 3 bouncers in first test. Steve Waugh made 90 in first test playing through off side as good as he used to & cutting odd balls through second slip without nodding his head. West Indies won first two tests of the series. Waugh made 91 in second test & failed to convert it into three digit score. In the Test series against the West Indies, with 331 runs at 41.38,
Waugh was third in the averages behind Jones & Boon. Bowling was not impressive at all. In a triangular series With Pakistan & West Indies, Waugh was often ordinary than awesome.
Steve Waugh's Jinx & Slump
Steve Waugh was distinct character, contrast to his younger brother Mark. He was humble & shy off the field. On the field, he was ruthless leading a team who knows no limit in showing aggression. Steve Waugh was not an orthodox cricketer neither a cutter nor crouches, he abstain from hooking & on occasion used to leave it terribly. Having played four seasons for Australia, Waugh was yet to make a hundred. During first test match against England in Headingly, Waugh broke the jinx of hundred. Inning was combination of hard hitting & timing, Bob Simpson described him as a Hardest hitter of ball in Australian side. The joy was palpable, a bright & shy smile at Waugh face was clearly a sign of relief he got with his maiden hundred. Border declared Australian innings at 601 for 7, with Steve Waugh not out on 177. He made his second hundred in next test match & was Man of the Match for his brilliant batting display, which turned him from a potentially capable test player to an outstanding batsman in Test Cricket.
Australia regained Ashes of 1989 with Steve Waugh top the score at an average of 126.50 & 506 runs. Soon after Ashes, expectation went high for Steve Waugh and everyone expected him to deliver from first ball he faces. In a test series against Sri Lanka Waugh made rare second inning hundred in second test. However failed to impress in first three innings of series & also failed to make a mark in Nehru Cup, India. The disappointments continued for Steve in a three-Test series at home against Pakistan in January and February 1990. Waugh caught an injury during triangular series. In a New Zealand test, he made 25 runs in each of inning of test. In December 1990 during ODI against New Zealand & England his top score was 18. He failed against England in Jan of 1991, which began speculation talk of his place in Test side, which he might loose from his younger brother Mark. Growing form of Mark Waugh forced selectors to drop him from test squad & pick his younger twin Mark Waugh. In addition, Mark Waugh scored century in his debut test match. Things got worse for Stephen in early 90s.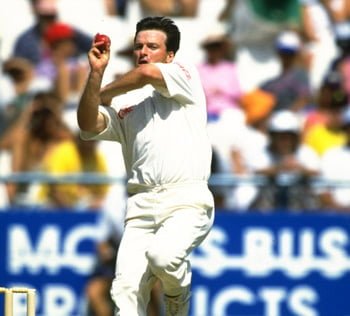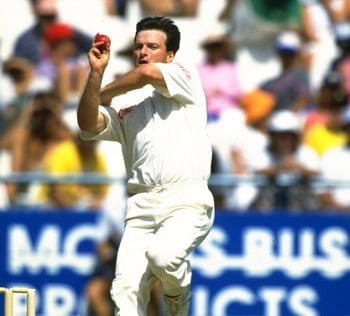 Rebuilding of Steve Waugh
From fourth test of 1990-91, series against England until 1992, Waugh played only two test matches out of total 15 Australia had played but He was regular member of ODI squad. For the first time since Mark Waugh debuted, Waugh brothers got chance to play together in same team during third test match of a series against West Indies. Both spend one and half hour at crease making 58 runs together. Steve Waugh played Barbados test too but he was drop from final test of series. Waugh was working with Simpson over his short ball weakness. Steve Waugh made hundred for Australian XI against West Indies & was back in squad. Waugh was selected to bat at no.3 against fearsome bowling line up of West Indies. He spent some time at crease but unable to take a start & was out for 08 & 20 in first test. In all both test his scores were disappointing. During third test he got a lucky escape when Murray failed to stump Waugh in his early inning, Waugh went on scoring hundred runs, the first hundred in 3 years.
Throughout series, he was unable to cope with short ball that raised doubts about his position in test team and especially as a no.3 batsman. He averaged 25 in a series against West Indies. Against New Zealand Waugh was back in action with 2 fifty plus score & 41 runs. But his concentration failed in all 3 matches & he gave up his wicket when he got a chance to convert doubles into hundreds. He was back at no.6 against England where he score consistently 3, 78 not out, 13 not out, 13, 47 not out, 157 not out 59, 20 and 26. Waugh was not as spectacular as he was in 1989 but he has matured himself according to situation and now he was a middle order batsman for Australia, who loves to play his stroke & a player who does not rely on elegance. He was a reliable asset for Australia & 1993 Ashes witnessed it.  From then Waugh never came off, he played brilliantly against New Zealand. Scored his first double 100 in test cricket & also scored 147 not out. Due to fitness, Waugh missed first two tests against South Africa. But he played third test match where he scored 167 in first inning & also took 4 wicket for 26 runs. During ODI series, Waugh was Man of the series.
By 1994 World has witnessed a hardly smiling shy cricketer who never looked lovely but was more effective in his batting. Waugh was Wisden Cricketer of the Year in 1989.