From Germany winning the World Cup to India hosting its biggest Football League ever, 2014 has been a great year for football. Let us take a look at top 10 moments of football during 2014:
10 : Indian Super League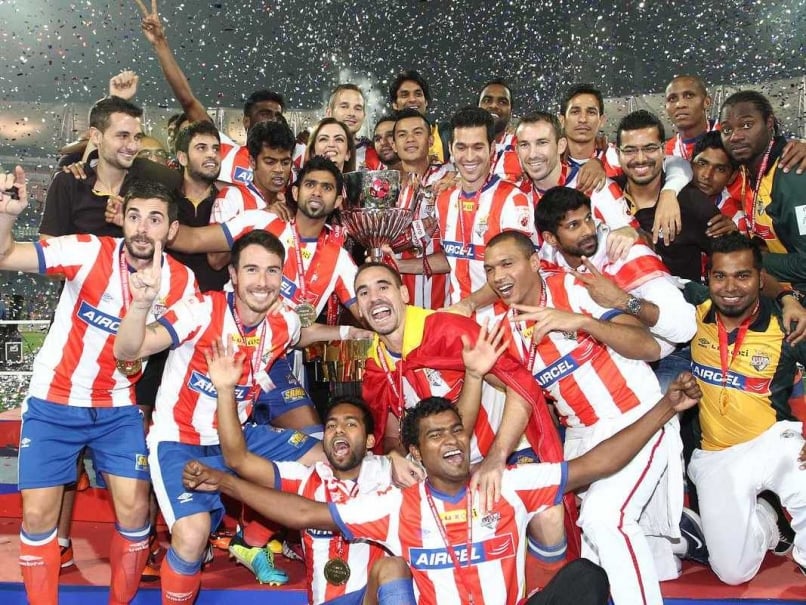 2014 boosted football craze in India as the very own Indian Super League's first season was a massive hit. This also helped young Indian players to show their talent while playing with world class players. Atletico De Kolkata won the inaugural season of Indian Super League, beating Kerela Blasters 1-0 in the final.
9 : Di Maria's transfer to Manchester United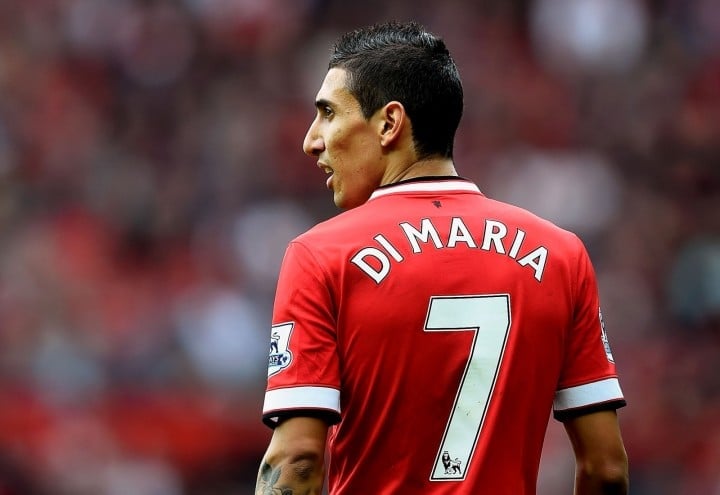 Manchester United immediately claimed Angel Di Maria as he was about to end his term in Real Madrid. United signed Di Maria for a British record of 59.7 million pounds on a five year contract deal. It puts him behind United captain Wayne Rooney in terms if earnings, as Di Maria will net 6.5 million pounds after tax reduction in a year
8 : Luis Suarez becoming the biggest transfer of 2014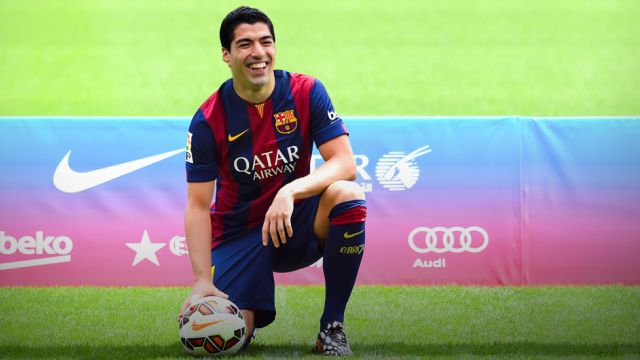 Following his ban for biting Italian player Chiellni during a World Cup match, Luis Suarez was paid 81 million Euros ($108.1 million) to move from Liverpool to Barcelona. Though he was banned until 26th October, he completed the move.
7 : Juventus clinching a Hat-Trick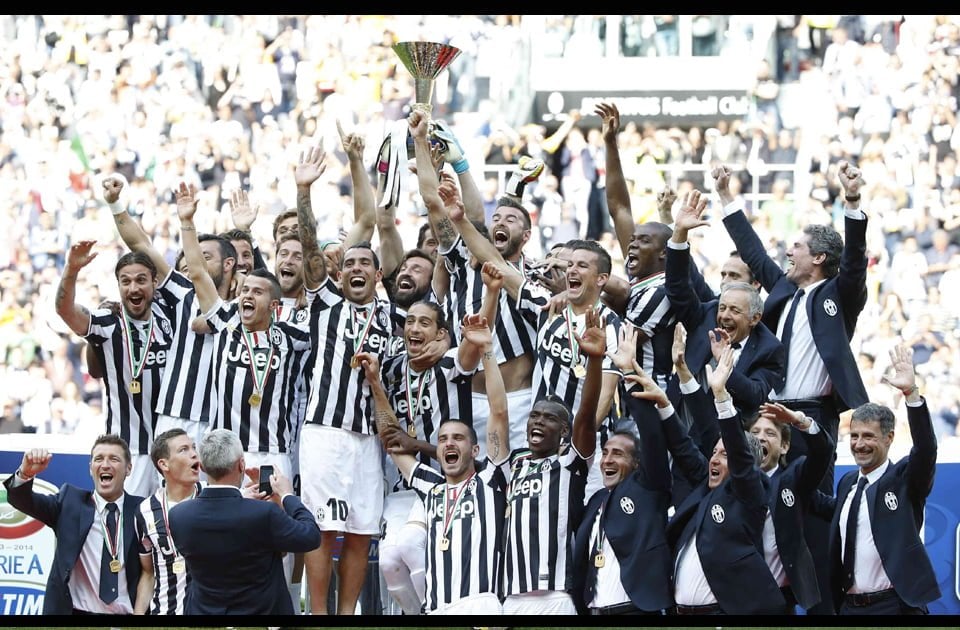 Juventus won third straight domestic title and celebrated the Italian League title for the 32nd time. This marks championship success only for the second time in which they have strung together consecutive domestic crowns in three or more campaigns.
6 : Atletico Madrid winning La Liga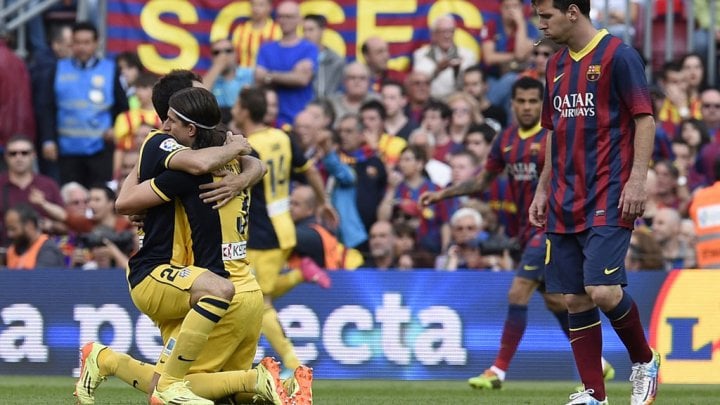 After a dramatic final fixture against Barcelona in Camp Nou which eventually ended up as a draw, Atletico Madrid crowned as champions of 2013-14 season of La Liga. A draw was enogh for Atletico as they were three points clear ahead of Barcelona. The 1-1 draw in the decider match was end of dominance of Real Madrid and Barcelona in Spanish league, at least for a season.
5 : Manchester City winning English Premier League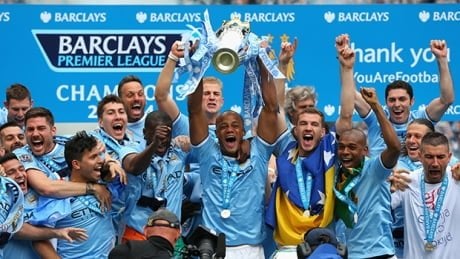 Manchester City clinched the title on the last day of the Premier League 2013-14 and topped the table leaving Liverpool behind. They hardly spent less than two weeks at the top of the table during 2013-14 season. But magnificent attack and world class defence throughout the season helped them to top the table when it mattered most.
4 : Read Madrid winning Champions League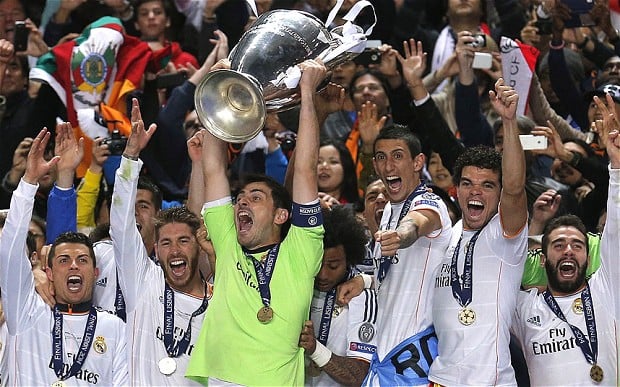 With having most expensive player and their best player combination, Read Madrid beat neighbours Atletico Madrid 4-1 in extra time to seal the deal. It was the 10th Champions league title for Real Madrid.
3 : Miroslav Klose breaking the record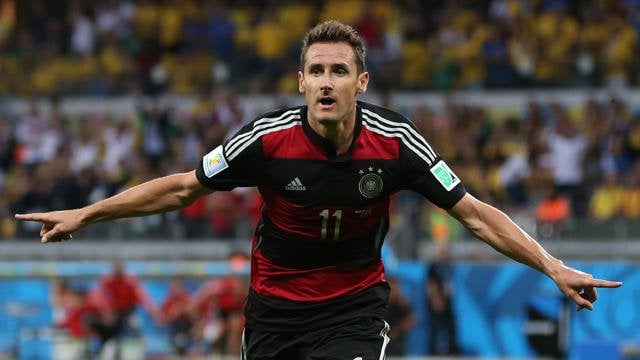 Germany's Miroslav Klose set the record for most number of goals in FIFA World Cup finals. The German forward achieved this feat by scoring a goal against Brazil in the semi final of 2014 World Cup. His total tally of 16 goals extend over four World Cups from 2002 with a total of 23 games played.
2 : Luis Suarez biting Giorgio Chiellni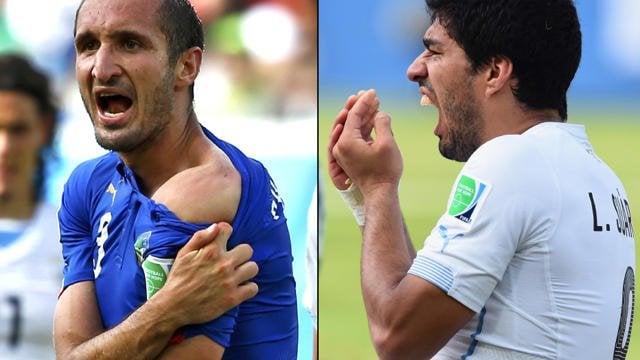 Luis Suarez bit Chiellni during a World Cup match between Uruguay and Italy. Chiellni pulled his shirt to show the mark on his shoulder but the match official took no action at that particular moment. On July 1 Luis Suarez was banned from all football related activities. He was not allowed to play for Barcelona till October 26th.
1 : Germany crowned as World Champions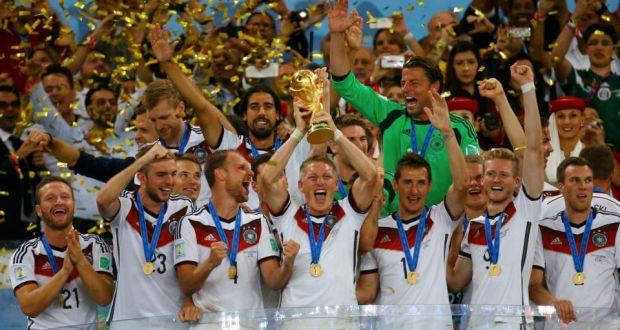 Mario Gotze's lone goal in extra time helped Germany to win the FIFA World Cup 2014 beating Argentina 1-0. This also helped Germany to lead the table in world ranking. This was Germany's fourth World Cup win. They previously won the semi final against the home team Brazil. This was one of Brazil's biggest defeat losing 1-7 to Germany.