As the curtains have been raised at the famous Christchurch, World Cup 2015 has been swirling down the spine of the cricket aficionados all over the world. This is the time when even non-followers of cricket fall in an everlasting love for the gentlemen's game as World Cup waits to be lifted by the best.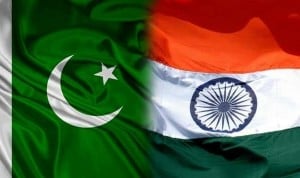 But this time, the talk has more from the famous India Pakistan rivalry than the World Cup itself. India and Pakistan are playing each other in their opening matches. Both the teams, having shared a famous rivalry all these years are expected to turn the tables this time round.
Here we are coming up with the statistical preview of the India Pakistan rivalry in World Cup.
And when we talk about India and Pakistan in World Cup, Indians take an edge over their neighbors with the fact that, Pakistan has never been able to defeat India in a World Cup match.
India v Pakistan: Head to Head in World Cup
India and Pakistan have played five games between each other in World Cups. And India has come out victorious in all of them.
The highest score by India against Pakistan in a World Cup match is 287/8 in 1996.
The highest score by Pakistan against India in a World Cup Match is 273/7 in 2003.