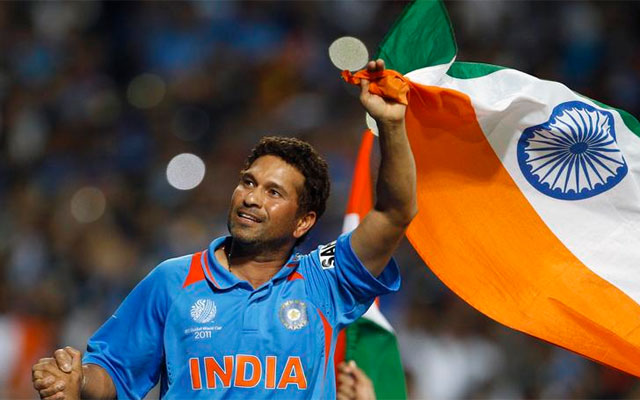 India's batting legend, Sachin Tendulkar has retired from ODIs with 463 ODIs and 18,426 runs to his name. The legendary right-hander ended his ODI career with a record 49 centuries in the 50 over format.
Sachin said in a statement that he is retiring as he has fulfilled his dream of helping India win the World Cup and stressed that the preparation to defend the Cup must begin.
"I have decided to retire from the One Day format of the game," he said in a statement. "I feel blessed to have fulfilled the dream of being part of a World Cup wining Indian team. The preparatory process to defend the World Cup in 2015 should begin early and in right earnest. I would like to wish the team all the very best for the future. I am eternally grateful to all my well wishers for their unconditional support and love over the years."
Tendulkar hangs up his boots in the ODI format with the most number of runs, hundreds and matches to his name. The 39 year old announced his retirement amid speculation that he would play the ODIs against arch-rivals Pakistan and England.
His last ODI appearance was earlier this year in the Asia Cup against Pakistan in Dhaka, he had contributed to the Indian win with a fifty.