2. Mahendra Singh Dhoni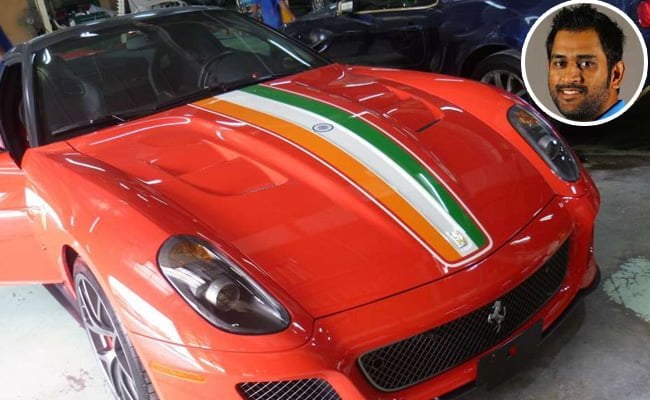 He was once a railway employee but now he has come a long way in Indian cricket. Mahendra Singh Dhoni won three ICC tournaments, which includes a Champions Trophy win in England.  The World T20 win in 2007 was the major milestone in his career. He build his career from there and there has been no limits to his fame. Dhoni is also one of the best captains India has ever produced and probably the best wicket-keeper batsmen in world cricket at the moment.
Mahendra Singh Dhoni is a fond lover of the super bikes and super cars. He owns a long list of them. Even though he wouldn't beat Ganguly as regards the number of luxury cars he certainly has a sizeable collection. He owns around 10 cars and 10 bikes in his garage. Dhoni is the first cricketer to buy a Hummer H2, he also has a customized Scorpio and Mitsubishi Pajero. Ferrari 599 GTO tops the list of his super cars in terms of his price which is valued at more than Rs. 3 crore.