When it comes to entertainment, nothing can be more enthralling than the Indian Premier League (IPL). This League is the father of all the T20 cricket leagues in the world. Such is the stature of the cash rich tournament, that players from all over the world come and participate in it every year. Whatever may be the format, one basic thing remains the same – consistency. The art of consistency holds utmost significance across all the formats and eras. There are many batsmen  who have been able to live up to the expectations and hype  in all the eight seasons of IPL. I guess many names must have come across your mind  at this point of time.
Cricmatez takes a look at the Top 10 Batsman with Most Fifties and Hundreds in IPL :
10. Virender Sehwag – 17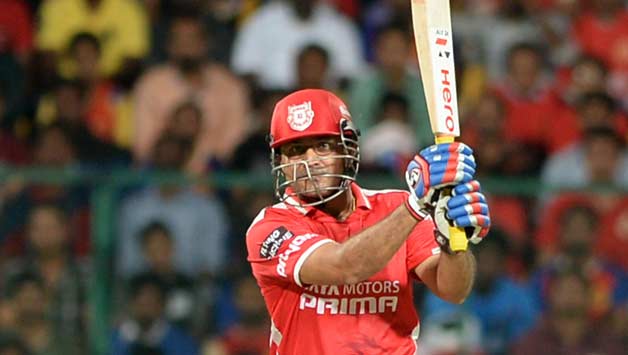 One of the legends of the modern game, Sehwag is a treat to watch in the shorter forms of the game. For him the best way to defend is to attack . This format seems to be tailor-made for this belligerent hand-eye co-ordination player. On several occasions, he has lighted up the league with his mind-boggling and fearless repertoire of strokes. He has represented Delhi Daredevils and Kings XI Punjab in the IPL. He has made  16 half-centuries and 2 centuries in the IPL so far. His 2 emphatic centuries are still fresh in everyone's mind. When we talk of Sehwag, one thing that comes to your mind will be the strike rate. He strikes the ball at 155.02. This is something that has to be credited. Only someone in possession extra-ordinary skill can achieve this on a consistent basis, and Virender Sehwag is a special talent. Virender Sehwag is ranked 10th in the list.