Cricket, no more an English sport
March 15, 1877. Alfred Shaw sent down a red cherry towards Charles Bannerman. Melbourne cricket ground still stands as the sole witness. International cricket cried the tears of its birth. The aroma of spring had taken the 4500 Homo sapiens into a world of meticulous felicity. The ones who were the reasons had least of the idea about the incalculable gift they were going to bestow the world with. They gave us cricket. England, the artificer of the art that the game has been for years had given us reasons that embarked a series of occasions to smile, to relish the moments of joy, to cry through the triumphs and to share the shoulders in instants of grief. A story began that day.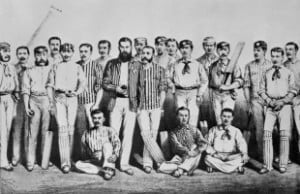 September 12, 2005. England had won the Ashes after 18 years of turmoil. The institution of cricket was transformed into an optimistic civilization waiting to be taken over by an ever exuberant English side. The game that had been more Asian and Australian since was reminded once again of its artisan.
Next morning, streets in London were flooded with the men and women who loved nothing but cricket. Cricket had never been loved more. The love was synonymous to a father-son relationship. People opened their door for their child. It was again about cricket, just cricket.
May 12, 2015. 10 years down the lane, England stands at a turn where they have lost everything but the reputation. And that is at stake. Broken, wiping the dusts of its own heroics, England cricket have been betrayed by its keepers.
Kevin Pietersen, after scoring the highest total of his first class career, has been awarded with a possible permanent restriction over his International cricket career. That's how England praises its best batsmen in the active cricket.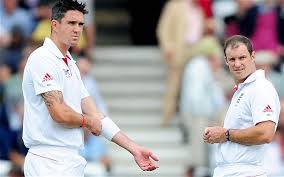 Problem is not just about a certain individual. Question lies in the attitude of the administrators who are letting their personal rifts come in the way of professional glory of British cricket. Cricket has moved on from being just a gentlemen's game. It is no longer viable for the game to remain a constant binding force that it has been for years. The glory has changed into a political and commercial show where talent is replaced with vengeance.
It can't be said that Pietersen is absolutely correct. But he has made the amendments that has put him in a position from where whatever is done against him will fall in the wrong category. And he has earned that by giving up his IPL contract to play for his nation. He has been playing for Surrey with no remuneration mentioned.
He has left no room for critics. Had he opted for IPL, media as well as fans would have gone berserk about him. But he chose to stick to the ambitions of his devotees. He chose to play cricket, not commerce. And in today's world, where cricket is no more just a game, this very act has put Pietersen in a state from where he would be highly regarded as one of the bests England has produced, and he richly deserves to be called that.
And then there is Andrew Strauss. Having played some amazing cricket for the nation and captaining the side to some memorable wins he had earned some respect for himself.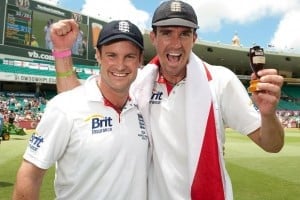 He lost most of them the day he mentioned about the trust issues with Kevin but offered him an advisory role. This was a class apart hypocrisy being played at its level best. Trust, is a strong word, Mr. Strauss. Learn to earn it. I am no one to advice on the same. I am the one to campaign for it.
Cricket in past few days has seen much of tantrums. How I hope that the faith is restored! For the time being, let's just sit and watch the valiance of Kevin Pietersen in the best of his form. Over to you, cricket.