Now a days Sachin Tendulkar might be facing lots of criticisms from all quarters due to his poor performances in the recent past. With the Question mark over the his retirement looming large, Sachin Tendulkar is all set to have a replica of himself at the historic Sydney Cricket Ground. The Sydney Cricket Ground has decided to honour the Legendary batsman by unveiling his statue made of wax alongside the statues of Spin Wizard Shane Warne and Sir Don Bradman. This is Sachin's second waxwork, the first one was unveiled at Madame Tussauds in the year 2009.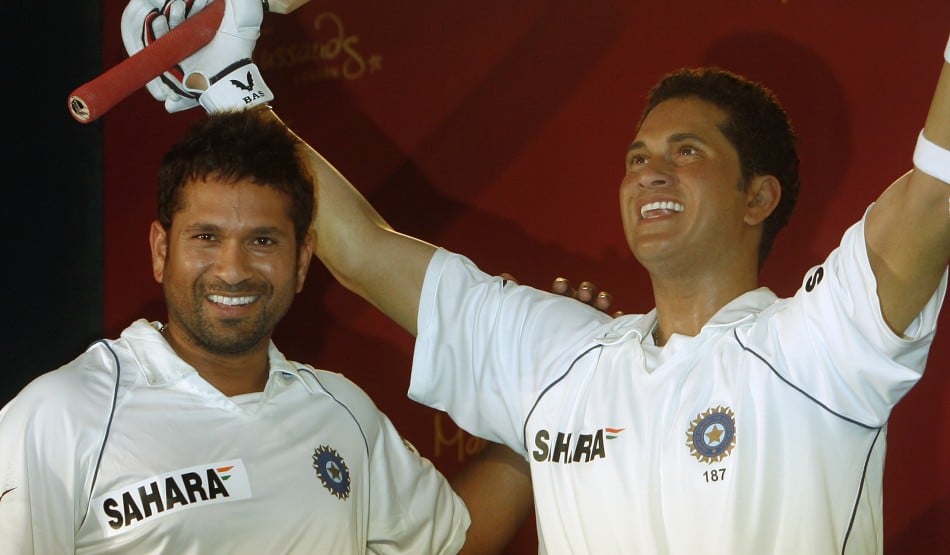 Wax Statue of Sachin Tendulkar- At the SCG
The statue which is expected to be a replica of the one in Madame Tussauds, London is all set to be get unveiled on 20 April, 2013, four days prior to his 40th birthday. The statue will be later shifted and displayed in the Museum at Scenic Darling  Harbour, near Sydney Aquarium.
The Sydney Cricket Ground has cordially  invited the members of Swamy Army for the official unveiling ceremony on Saturday. When asked about the invitation, the members of Swamy Army have told "This is a once in a lifetime opportunity to take a snap with the life size figure of one of the greatest Indian Cricketer ever".
Wax Statue for Sachin Tendulkar- Sachin's Reactions
When Sachin was asked how he felt after hearing this statue, he was delighted to receive another honour related to Sir Don Bradman. Being next to arguably the greatest spin bowler in the game delighted the batting great as well. "It's an absolute honour. Both (Bradman and Warne) are absolute champions. To be in the same company is special". He went on to say "It's nice that it coincides with my birthday. It was a wonderful way to start with. It was really an honour to have a statue alongside the Replica of Sir Don Bradman". When enquired about unveiling his statue at one of his favourite venue, he was thrilled.  "The Sydney Cricket Ground is my favourite. One of my favourite knock of 241 came at the SCG and a statue of mine there makes it more special. I have some wonderful memories of that ground."
Wax Statue of Sachin Tendulkar – A treat for fans
His fans were delighted to hear this news. "It is difficult for all my well wishers to personally meet me. This is possibly the closest they can get to my real life size and see from a closer distance,"said Sachin. Not to forget the fact that Sachin got the Order of Australia award recently and he will become the first foreigner to have a statue at the SCG.