The ICC Test World Cup will be played in England in 2017 followed by India in 2021, reportedly. Finally it is time to decide the best Test team in the world and the fans want to know more and more about it. Let's take a look at a few details…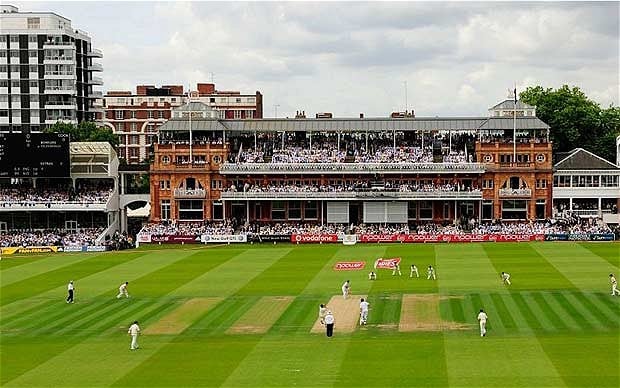 ICC TEST WORLD CUP IS HERE
Australia, India and England will meet over the next few days to decide the features of this ICC Test World Cup. A test world cup will mean that now, cricket will have three world cups to it's name. The ICC test world cup will be a challenging task as the initial league will be played over four years with four teams to be selected from the ten which will play.
It is also believed that it is possible that the top four teams by March 2016 will get to compete in the test world cup. The ICC test world cup will give weight to Test cricket and will surely bring back the days of the old. Cricket fans around the globe have welcomed this decision as this will save the purest format of the game.
An idea to add a certain sixth day to the format is under scrutiny. Also, a round where each team will play the other is also on the cards. The ICC test world cup will be lengthy for sure. A lot depends on India as well as England for the tournament to be a success. The big question is whether the audiences will show some much needed love to this test world cup or not.
ICC TEST WORLD CUP – THE BEST TEST TEAM?
Finally, after decades of guesses and observations, the cricket world will have a measure of the greatest test team. All this will be possible because of the ICC Test world cup which is poised to be played in England in 2017. The test world cup will try to ensure that test cricket is revived.
It is also being said that the final might be hosted in the 'Mecca Of Cricket' i.e. Lords. What better place to host the purest format's world cup final?
ICC TEST WORLD CUP – HISTORY
A test world cup was planned in the year 2013 but the requirements were not met. There was no consensus between the stalwarts of cricket. A revised plan was set up and the new blue print for test cricket world cup is now finally on the table. The 2013 ICC test world cup was also scheduled to be played in England.
Also earlier India was not to keen on going ahead with this decision of a test world cup. But now, the plan has BCCI's nod for a test world cup to be played every four years. A lot of thinking needs to be done before the ICC finally puts out the actual details of the test world cup. Meanwhile, fans of test cricket i.e. pure cricket can't wait for the ICC test world cup to reach their television screens.