If the IPL was conducted in a league format like the Barclays Premier League(EPL) instead of the League cum Knockout format, the Delhi Daredevils would have won it thrice.
Team Watch : Delhi Daredevils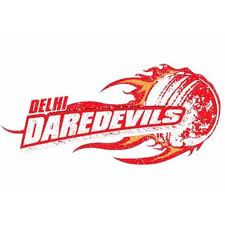 The things that comes across the mind when we hear the term "CHOKERS"  are the South African Cricket Team, German Football Team and Tennis star Andy Murray. They dominate in the initial stages of a tournament and fails to win the tournament. The new addition to this list should be Delhi Daredevils. They have lost in the knockouts thrice in IPL and once in CLT20. With just 12 days to go, Cricmatez.com previews the chances of Delhi Daredevils in the sixth edition of IPL.
Delhi Daredevils Squad for IPL 2013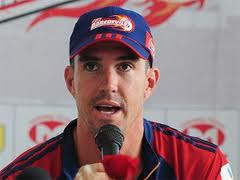 Indian Players representing Delhi Daredevils: Virender Sehwag, Irfan Pathan, Venugopal Rao, Naman Ojha, Shabaz Nadeem, Pawan Negi, Manpreet Juneja, Aashish Nehra, Yogesh Nagar, Ajit Agarkar, Kedar Jadhav, Arisht Singhvi, Roystan Dias, CM Gautam, Unmukt Chand, Sidharth Kaul, Sujit Nayak, Umesh Yadav.
Overseas Players representing Delhi Daredevils: Mahela Jayawardena(Captain), David Warner, Jeevan Mendis, Johan Botha, Roelof Van Der Merwe, Jesse Ryder, Morne Morkel, Gulam Bodi, Kevin Pietersen(injured).
Coach : Eric Simmons
Strengths :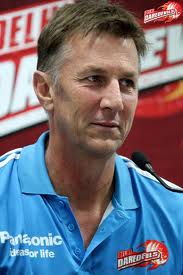 Formidable Batting Order.
Strong team on paper.
Can chase down big totals at will.
Sehwag-Warner opening combination.
Weakness :
Absence of Kevin Pietersen for the whole tournament due to Knee Injury.
Injuries to Jayawardena and Morne Morkel before the IPL.
Lack of quality spinners in their ranks.
Chocking at crucial times.
No match practice for Umesh and Irfan.
Fourth Foreigner slot remains a dilemma for the Team Management.
X-Factor :
The fortunes of Delhi Daredevils depends on how Virender  Sehwag plays. He has been the backbone Delhi Daredevils for the previous 5 seasons. With Sehwag failing with the bat , his form could be the crucial factor in Delhi Daredevils campaign.
Watch out for
With dangerous KP ruled out of IPL and Delhi Daredevils decision to swap Ross Taylor for Ashish Nehra, all eyes will be on the "Pocket Dynamo" David Warner. Can he handle the pressure well and save Delhi Daredevils from blushes?
Umesh Yadav is playing his first match after a long layoff.He was the spearhead of the Indian bowling attack in 2012. So a lot can be expected from him in this year's IPL.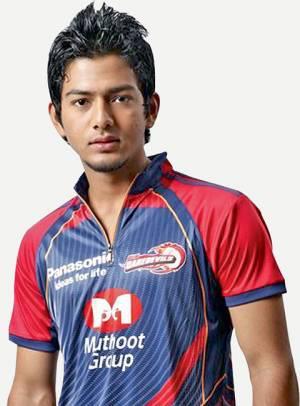 Unmukt Chand  has been a consistent performer for Delhi in the Domestic Limited over tournaments. He also led India to the Under-19 Victory. Good Performance in the IPL will surely help him to secure a India cap.
Possible Playing XI: Sehwag, Warner, Unmukt, Mahela (captain), Naman Ojha, Venugopal Rao, Irfan Pathan, Johan Botha/Andre Russell, Morne Morkel, Umesh Yadav, Nehra/Nadeem( depending on the fourth foreigner).
Schedule for Delhi Daredevils in the IPL 2013
Delhi Daredevils Home matches :
VS Rajasthan Royals on 6-4-2013
VS Sunrisers Hyderabad on 12-4-2013
VS Chennai Super Kings on 18-4-2013
VS Mumbai Indians on 21-4-2013
VS Pune Warriors India on 28-4-2013
VS Kolkata KnightRiders on 1-5-2013
VS Royal Challengers Bangalore on 10-5-2013
VS Kings XI Punjab on 13-5-2013
 Delhi Daredevils Away matches :
VS Kolkata KnightRiders on 3-4-2013
VS Mumbai Indians on 9-4-2013
VS Royal Challengers Bangalore on 16-4-2013
VS Kings XI Punjab on 23-4-2013
VS Sunrisers Hyderabad on 4-5-2013
VS Rajasthan Royals on 7-5-2013
VS Chennai Super Kings on 16-5-2013
VS Pune Warriors India on 18-5-2013
Can the Delhi Daredevils overcome all odds and repeat what Andy  Murray did at the 2012 US OPEN?