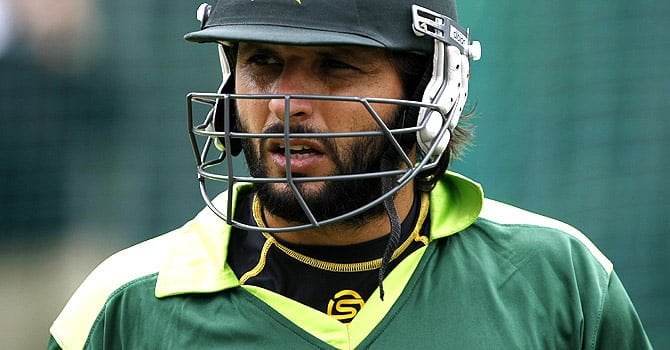 Shahid Afridi was appointed by the Pakistan Cricket Board (PCB) as the Pakistan Cricket Captain for the T20 format. He will continue as captain till the 2016 World T20 to be held in India. He replaces Mohammed Hafeez, who stepped down as captain following Pakistan's dismal performance in the 2014 World T20 in Bangladesh.
Sources say that Pakistan Cricket Board was interested in having a youngster as captain, but no youngster was ready to take up the responsibility. The captain was decided after a consensus was made between the Pakistan selection commitee, Pakistan Cricket Board and head coach Waqar Younis. Afridi, has led Pakistan in 19 T20 internationals. At this ripe age of 34, he is still upbeat about his new role with team. He focuses on getting the best out of the youngsters and focusing on collective goals rather than individual feats.
In the past Shahid Afridi has had tainted relations with Waqar Younis. It was in May 2011 he had fallout with Waqar, which ended his stint as captain. He also had made an outburst against the then PCB chairman Ijaz Butt. Afridi's career came to a standstill when he was first stripped off his captaincy and then followed him being excluded from the list of contracted players and refusing to give NOC to play in other domestic leagues. He pleaded guilty and paid a hefty fine to end the conflict with PCB. He had also conditionally retired from cricket.
After Waqar left his job in 2011, he made himself available for selection. Ijaz Butt was replaced by Zaka Ashraf.