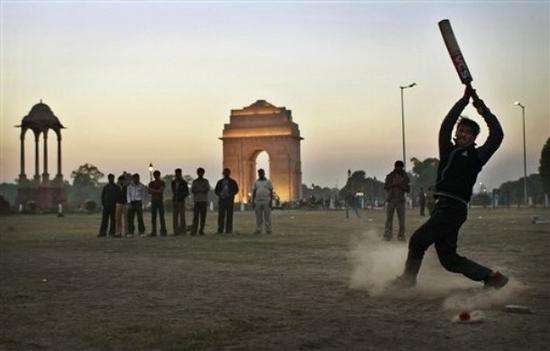 "CRICKET and INDIA"- There's a lot that comes to our mind when this holy word CRICKET passes through your outer ear, flowing pleasantly through your ear canal and ultimately kissing your ear drums. We Indians have a long time affair with this word and we wondered why this gentlemen's game makes us so helpless !! Let's find out.
CRICKET AND INDIA : Why is Cricket so popular in India



Why whenever there is a cricket match going on, we just can't help ourselves from switching on the
channel where one can watch the live telecast. And if we don't have access to a TV set, our hands just tune in to the radio commentary. From schools to canteens, and cafeterias to canteens. all turn into a stadium when we see our team on the cricket field. Farmers working in fields keep transistors with them and even their hands stop when Sachin is batting on 99* or when Dhoni hits the last ball out of the park to snatch win from the hands of the opposition. Cricket and India is a complicated affair and we need to settle down in order to understand what makes the two – Cricket and India , so special.
Have you ever tried to find out the reasons behind this obsession we Indians share with the world's most thrilling game? Why Indians simply love cricket? Why is cricket so popular in India ? Here in this piece I have tried to find a few answers. Let's start answering questions related to Cricket and India.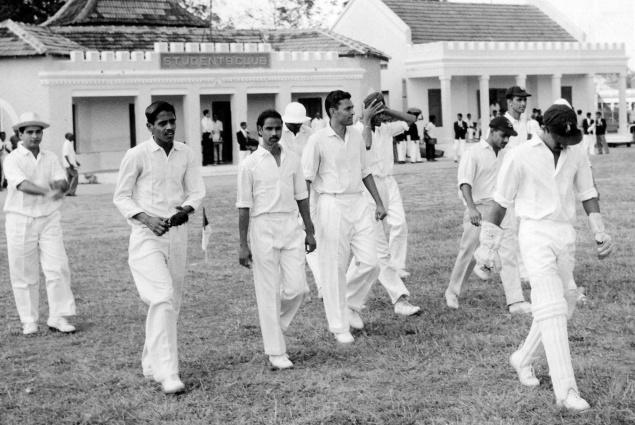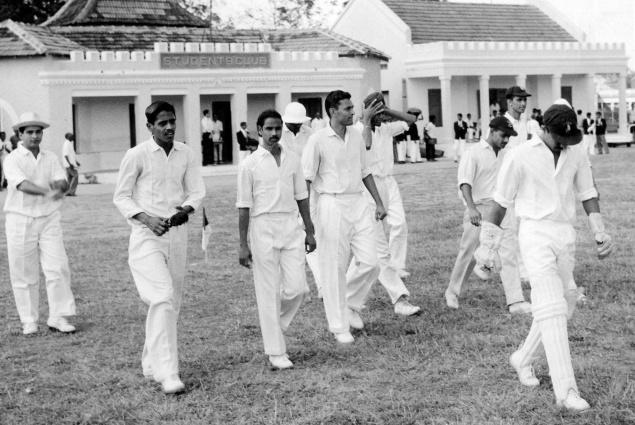 Cricket and India- How It Started
When cricket started in India, we were through a foreign rule which we were fighting in whatever way we could, in order to gain independence. Some were on a way which followed non-violence under the leadership of Gandhi, some were following the principles of Bhagat Singh, Azad etc.
Then there was a feeling among the country men to overpower Britishers in any field they could. Cricket was a game invented by Englishmen. So it caught the interest of the Indians and hence propelled them to take up this game and since then the journey continues. The spreading influence of the English culture in India also was a strong reason behind the love story of Cricket and India.
And thus we played our first ever international game in 1932 under the captaincy of colonel C.K. Nayadu and the love affair between Cricket and India began. After independence, India was going through a transition state as all its rich heritage were destroyed under the brutal English rule. Cricket and India  had a lot of challenges. Agriculture was the only source of income for most of the Indians at that time. And it was really very hard to work continuously under the sun for whole day, but people had no other option and then cricket provided them that much needed energy to keep working in fields and that energy used to come through radio commentary. People used to have whole day to pass with those commentaries and when you keep hearing to something for whole day, you actually form a liking for that. And then we transformed our infamous "gilly-danda" to gali cricket used to be known as bat-ball game.
And then we had heroes like Vinu Mankad, Lala Amarnath, Vijay Hazare etc. who made sure that we were not a bunny on the field. And that gave the people enough reasons to smile, enjoy and forget their miseries for some time. Hence cricket came as a boon for Indians. Cricket and India were now closer to each other.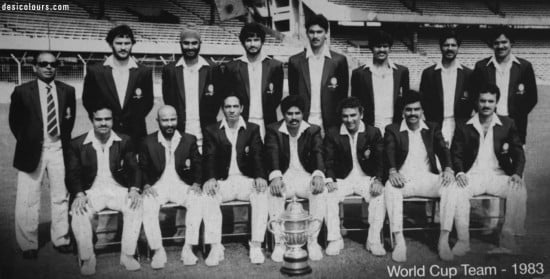 The Revolution Phase For Cricket and India
Then came the era of Gavaskar, Kapil Dev, Vishvanath and World Cup 1983 gave us a new reason to celebrate and fall in love with this game. Now we were not the one who played to save the game, but instead we were there to win it. Cricket and India had fallen for each other once again. When one day cricket came in the picture, it went popular among the growing middle class as they didn't have much time to follow a test match, thanks to their busy work schedule which was the demand of a growing Indian economy. But the love for the game had already found a place inside their heart and hence ODI cricket made it easy for them. Cricket and India now had another element added – limited overs.
Finally came the man who revolutionized the game for every Indian cricket fan. He made cricket more than a hobby,larger than entertainment, greater than sports and superior to a religion. Yes! You guessed it right. Sachin Ramesh Tendulkar  redefined the reputation of the game and made it a compulsory topic which was discussed among  friends in canteen, in the get togethers of elder ones, among the gossiping ladies and even between the romance of lovers.
Then came Dravid, Kumble, Ganguly, Laxman, Zaheer, Srinath and Harbhajan and added fuel to the love affair of cricket and India. They made sure that people keet falling in love with the game by cultivating their own fan following. Now we have Dhoni, Yuvraj, Sehwag , Raina and Kohli to make us feel proud and to be the reason for few tears of joy to roll down through our eyes. Actually to make entire country fall in love with this game, contribution of these players and few more can't be ignored. They have made us enjoy our life with much less pressure and tensions.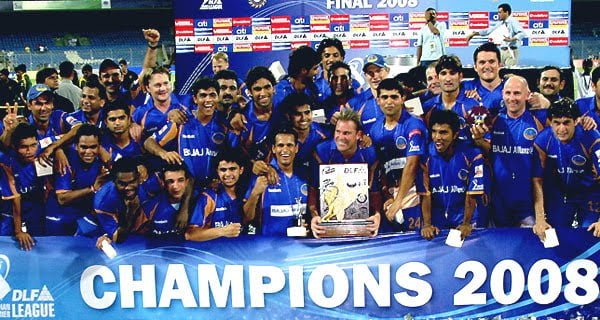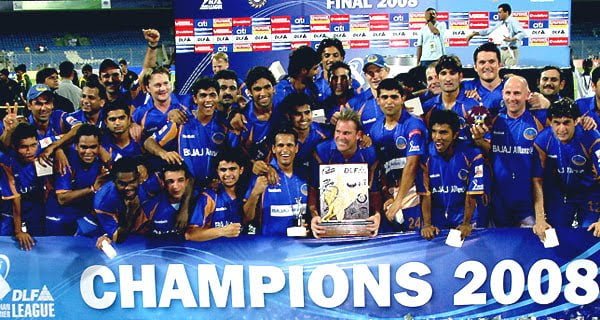 The Next Step For Cricket and India – IPL
Now as per the demand of the extra busy schedule of current Indian middle class, cricket too has evolved and found a new face in form of T20 . IPL made it more easy for we Indians which is like a 3 hour movie which provide you every entertainment starting from, romance in the form of Dravid's class, passing through the strong story-line in form of Sachin's perfection and finishing through a thriller in form of Dhoni's nail biting finishes. Then why won't the people fall for the game. Cricket and India are meant for each other after all.
In India cricket has never been just a game, it has been a part of everyday life and reason for that is the nature of this game. You can see pure class which reminds you of Lata Mangeshkar's perfect musical notes, and then you can also find the remixes in form of Yuvraj's never ending sixes. In between you can see Kishore's song running parallel to the shots or you can find Rafi's melody touching your heart in form of stylish Laxman.
So we Indians connect with this holy game so intimately that it makes other countries jealous of us. In no other country a game can put the whole country on halt. In no other country a sport can be the reasons for fights and it itself can be the reason to forget it. Cricket and India brings a whole new dimension when looked at as one single entity.
Lastly I just wish that the love for this game continues to reside inside the heart of the billions of Indians and keep flowing through the nerves of the upcoming generations. I just wish that our next generations find a new Sachin, a new Sehwag, a new Kumble and a new Gavaskar to be the reason to fall in love with the game. Cricket and India keeps evolving. I just hope that it always remains as the gentlemen's game. And I always wish that I can sit with my grandpa to discuss what score should India reach to put up a fighting total or upon what score should we bowl out the opposition to be able to chase it easily. I can ask my mom to wait for few seconds for my dinner so that I can see Dhoni finish off the things in style. And ultimately I wish that cricket remains above all religions to make whole India feel like brothers for a moment irrespective of the fact that they belong to different community or religion.
Cricket and India is a tale of two love birds and I'm glad that we are all a part of it.