Matt Prior takes a break from Cricket
English wicket keeper Matt Pior has decided to take a break from professional cricket due to injuries. Matt Prior, who has donned the gloves in 79 test matches played by England, was forced to take this decision post his ongoing slump in form behind the stumps, thanks to several injuries notched up by him during past few months.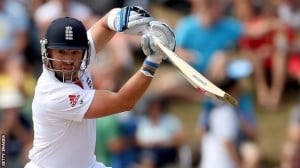 Matt Prior: Reason behind the break
Achilles is the main reason for his sloppy work behind the stumps with injuries in hands. He has also been affected by quad. Matt Prior caused England several missed chances in edition to equaling the record of allowing most number of byes behind the stumps.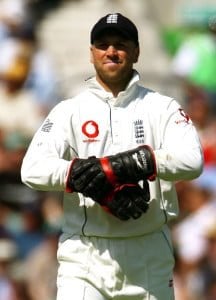 His performances with bat too was not enough to finish the recovery.
Matt Prior: What he had to say
" Matt Prior's decision to stay away from the game is his own,"Alastair Cook was found saying.
Matt Prior who was one of the victims of Ishant Sharma during his magical spell of 74/7 at Lord's, was well aware of the fact that he might have played his last test of his career with young Jose Butler gearing up for the job.
"I'm not doing justice to myself and more importantly the team and that is what matters first and foremost," Prior told the Mirror. "I tore my quad before the first Test and my right hand has been beaten to a pulp, but the main issue is the Achilles."
Matt Prior further stated, "Now we have the time, I want to be pro-active about how we deal with it so I imagine that I'll have an operation. I've always said as long as I can do my job I will manage the pain and get on with it, but it has now got to the point where I can't do my job to the level I expect of myself."
"Playing for England is the greatest honor you can have in the game and that is my motivation to come back and try and play again in the best possible condition. I've made my decision for the good of the team and whoever comes in I genuinely wish them the best of luck and hope they go well and perform and help the team win. That is all I want." Matt Prior concluded.
For the good of the game, a player of Matt Prior's caliber should be a necessity on the field. We wish him speedy recovery.