Virat Kohli and Anushka Sharma were part of many jokes that went viral over social media, especially twitter. The cricketer added much more masala into the jokes when he went out for a duck in the 'Mecca of Cricket' Lords. Anushka Sharma has took time off her busy acting schedule to be with and spent time together with her boyfriend in England. Even as two of them deny any sort of relationship existing between the two, they have been spotted together at various whereabouts in England and Anushka was seen at the ground cheering for the cricketer. Some say when your better half is at the stadium you tend to perform well. But in the case of Kohli it happened the reverse.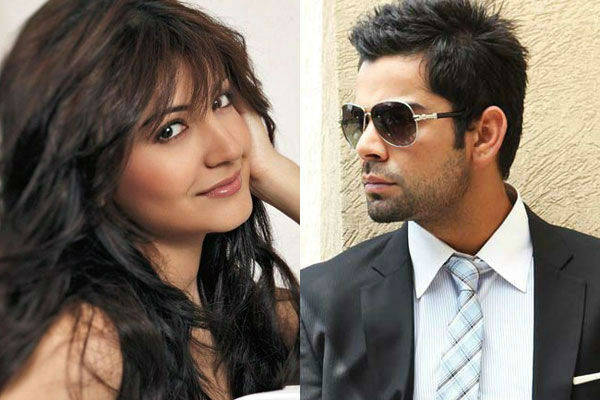 Virat Kohli has been subject to a lot of criticism from the cricket fans all over. But these people forget to realise the fact that Kohli is a man who has slammed 25 hundreds at such a young age. Only a few of them in world cricket are ahead of him. At this rate, it is just a matter of time before the ace cricketer overtakes the likes of the 'Little Master' Sachin Tendulkar. The situation that Virat is facing at the moment is similar to what Sachin Tendulkar faced when he was playing the game. It is a big burden to play for India as a batsman. The weight of expectations expected is so huge and highly demanding. Sachin Tendulkar beared the burden of the Indian Cricket for the past 25 years. When the master called it a day, Virat Kohli replaced him both in Test cricket and limited overs. Upto now, Virat Kohli has not failed to meet up to the expectations. But for every cricketer nothing exists eternally, there will be a stage of lean patch. There has not been one cricketer who haven't experienced this stage in their career. Maybe that difficult stages for Virat is now.
Since making debut for India he has been a champion with the willow in his hand. When Virat Kohli bats, the willow in his hand turns into a sword. He fights battles against the toughest of oppositions like Martin Crowe does in 'Gladiator'. Over these years, there have been occassions where he has had to stage single battles and he was the sole survivor. Virat Kohli has reigned supreme over a handful of bowlers in world cricket that includes the likes of Lasith Malinga, Saeed Ajmal and Mitchell Johnson. Virat Kohli has showcased incredible consistency and beligerent temperament all through his career. Virat has been a prolific run scorer over the past few years with literally terrorising oppositions and dismantling the bowlers. Virat scores hundreds for fun and is at ease when he chases big targets. These are the few attributes this youngster possesses which is tough to associate with any other batsman. Virat Kohli has had his problems with attitude off late, with him crossing the line of aggression at a few instances.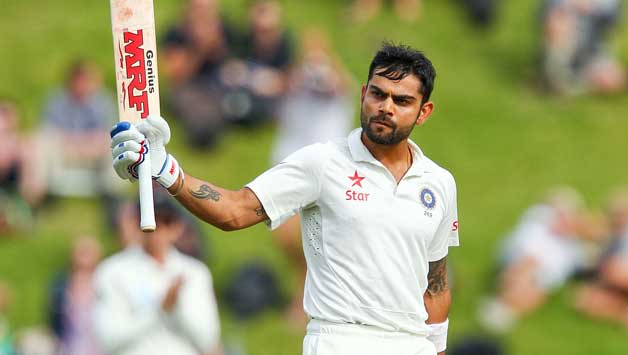 Virat Kohli will be back to form. There is no problem whatsoever with his technique, so god willing getting back amongst the runs is just a matter of time. He has got the eye of a tiger and he is a fast learner. Virat Kohli has an effective mentor in Rahul Dravid, who will allow the cooling space for Kohli to be at ease during his slump in form. True that he has had scores of 1, 8, 25 and 0 in the 4 innings that he has played, making it one of his leanest phases in his international career till date.
Virat Kohli is a class player. Every batsman in their career goes through such stages. The great Sunil Gavaskar is a testimony of that. He had a long and distinguished career since then. With a little element of luck, he will be back to the fore. No Anushka controversy can destroy his destiny. He will have his name imprinted in the annals of history as one of the best to have played the Gentlemans game.