Knights of Cricket
Cricketers in the past have been knighted by the queen or king of Britain for their valuable contribution to the gentleman's game. These cricketers have received the title for their achievements on and off the field. The players, who are knighted accordingly, are called with 'Sir' in front of their name like Sir Don Bradman. We bring you the Knights of Cricket, the cricketers who were knighted for their extensive contribution to the game.  
Knights of Cricket
1. Sir Donald Bradman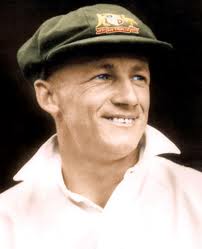 Sir Donald Bradman, ex-Australian captain and batsman is arguably the best batsman of the 20th century. He was knighted not just for his huge number of runs he scored and his attributes as a captain but also for his varied roles as an administrator, sage and selector. As a batsman, his stats ere mouth-watering and staggering that not many can even come close to the don. He represented Australia for 20 years playing 52 tests from 1928/29 – 1948. He amassed 6996 runs at an average of 99.94.
Bradman was knighted for his services in 1949, he still hold the unique of distinction of being the sole Aussie to be Knighted for services to cricket.

2. Sir Jack Hobbs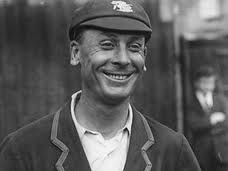 Sir Jack Hobbs, an English cricketer regarded by many as the greatest batsman in the history of cricket. He represented his country in 61 tests from 1908-1930. Jack Hobbs was the first professional cricketer to be given knighthood. Hobbs scored 5410 runs from 61 tests at an average of 56.94. Hobbs scored 61,760 runs and 199 tons in first class cricket, the most by any player. Many of his English contemporaries rated Hobbs superior to Bradman,who is considered to be the best batsman of all time on difficult pitches.
An article in Wisden stated : "He was never as dominant as Bradman, he never wanted to be. But his contemporaries were in awe of his ability to play supremely and at whim, whatever the conditions." Hobbs technique was based on strong fore-arms and good foot movement.
Jack Hobbs received knighthood in 1953 for his services to cricket.
Knights of Cricket
3. Sir Garfield Sobers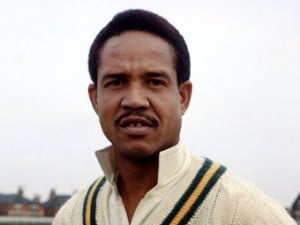 Sir Garfield Sobers is one of the world's greatest all-rounders that has ever played cricket. The man from Barbados played for West Indies between 1954-1974. On 31 August 1968, Sobers became the first batsman ever to hit six sixes in an over of six consecutive balls in first class cricket. Sobers was playing as captain of Nottinghamshire against Glamorgan at Swansea and the unfortunate bowler was Malcom Marsh. This record was later equalled by Ravi Shastri while playing for Bombay vs Baroda. Sobers was an outstanding all-rounder. He was a great batsman, a capable outfielder and a good bowler who knew all varieties of bowling be it spin or fast medium. Sobers made 8032 runs and 235 wickets from 93 matches.
Richie Benaud described Sobers as "the greatest all-rounder the world has ever seen". Sobers exploits in 1966 earned him the name "King of cricket", which the media bestowed on him which later became the title of his book.

Gary Sobers was knighted by Queen Elizabeth II in 1975 for his services to cricket.
4. Sir Vivian Richards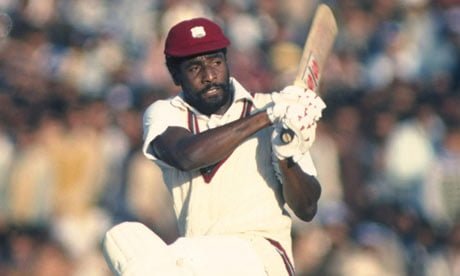 Sir Vivian Richards might be better introduced as 'King Viv' to the cricket fans around the globe. Vivian Richards brought fear n the opponents eyes with his fearless stroke-play. A thing to be noted is that he brought panic to his opponent by playing attacking stroke-play and that too without a helmet. Richards is regarded by critics and many pundits as the greatest ODI batsman of all time. In 2002 Richards was adjudged by Widen Cricketers Almanack to have played the best ODI innings of all-time. In 2002, he as also selected by Wisden as the greatest ODI batsman of all time as well as the 3rd greatest test batsman of all time after Don Bradman and Sachin Tendulkar. Richards made 8540 runs from 121 tests and 6721 runs from 187 ODI's. Richards was a powerful batsman, he is often regarded as the most devastating batsman ever to play the game and playing his entire 7 year carer without a helmet. He had the ability to drive good length balls from outside off stump through mid-wicket,his trademark shot and was one of the great exponents of the hook shot.
Vivian Richards was knighted in 1999 for his services to cricket.
5. Sir Richard Hadlee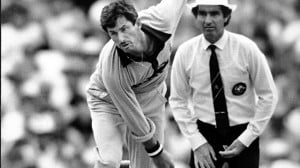 Sir Richard Hadlee is one of the greatest all-rounders in the world and the best all-rounder New Zealand has ever produced. Richard Hadlee brought New Zealand to in-anticipated feats in the test arena and became one of the greatest fast bowlers of all time. Hadlee, initially was a quick bowler who as the years passed concentrated on accuracy and swing. The out-swinger was his weapon at the latter stages of his career. He had a  very economical and fluent action,  knew when and where to get the wickets.  Hadlee was also a good left-handed batsman, who had 15 test fifties and two test centuries. Over an 18 year period he represented New Zealand in 86 test matches and took 431 wickets and scored 324 runs.
Richard Hadlee was knighted in 1990 for his services to cricket.
These are the various Knights of Cricket brought to you from us.We wish that more Knights of Cricket turn up in the near future.