Every cricketer is gifted with different kinds of action and reaction during their on- field presence. Some of them make people laugh and happy, whereas many create controversy. Nowadays cricket has become rich source of entertainment and players performances contribute for the audience interest in the game. Every cricketer like other human brings his sporadicness, his culture, his background and a lot more to the field than just a bat, a ball or a pair of wicket-keeping gloves, nowadays even spectators expect cricket along with some high voltage drama and amusement.
Here is a list of some famous style statements of prominent cricketers from past to present. All these cricketers made a big allure over youngsters of Cricket countries.
10. Shivnarine Chanderpaul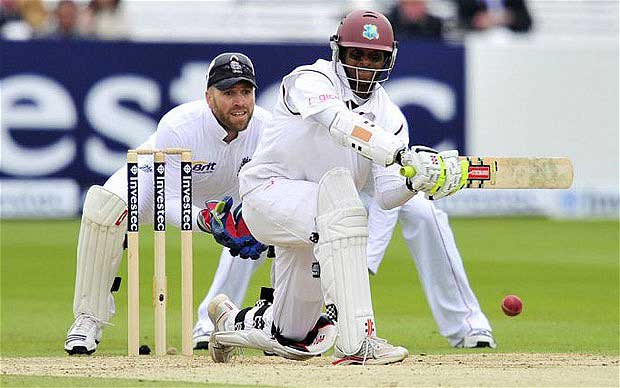 Shivnarine Chanderpaul, one of the classy players of Caribbean Cricket sighted with exceptional kind of batting stance. Chanderpaul always stands in perpendicular direction of ball and results in two eyed view of bowler, creates a very witty posture of cricketer. Caribbean player once stated this batting stance is to protect myself. Chanderpaul's batting stance is the most funniest in terms of Batting styles.