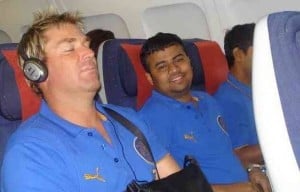 How do you convince Shane Warne for something that he is least interested in? Strike an emotional chord and rest will follow. Exactly what Saurabh Walkar, the video analyst coach of Mumbai Ranji Team and Rajasthan Royals did, when Shane Warne, then captain of Rajasthan Royals refused to show much interest in video analysis.
A former Mumbai club cricketer, Saurabh Walkar expresses his best accomplishment with pride. He says," Shane never liked technology playing major role in decision making during a cricket match."
An old school student of cricket, former Australian spin wizard was never a fan of video analysis and told Saurabh that it will take time to convince him. Saurabh, a believer in what he did best, accepted the challenge. And how he managed?
"I used to show motivational videos. That part he liked the most. I used to compile all the videos from the past. Included the footages from times when boys performed well as a team. Memories that were lived together by all the teammates. That way Warne got attached. Analyst can help the team remain motivated too."
And that's how captain Warne was convinced. Both made a good relationship later. From the second season Warne started demanding for particular videos of the opposition teams and Saurabh was all smiles showing them to the entire team.
Saurabh Walkar: The beginning
Saurabh started his career with Sports Mechanics, a performance analyst company and soon got assignments with BCCI which was followed by a position of video analyst coach with Mumbai Cricket Association and Mumbai Indoor cricket academy, which he refers to as one of the best academies in Mumbai.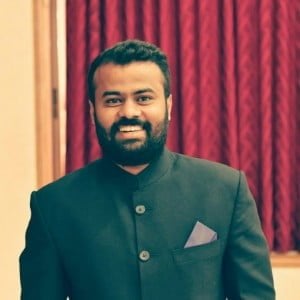 His insightful approach to the game rewarded him with the contract of video analysis coach of Rajasthan Royals in IPL which he has been a part for four years now. He places it higher in the list of best experiences during his career till date.
Before turning into an analyst Saurabh used to play local club cricket in Mumbai and had once bagged in an opportunity to bowl to a few English cricketers at Cricket Club of India.
"At CCI I met Dhananjaya(Dhananjaya Mahadik), now video analyst coach of Indian Cricket Team. He helped me with analysis and asked if I was interested in doing that. I agreed and went to Chennai to train under him."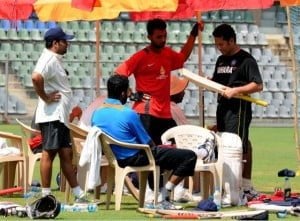 And that's how his journey started. Now he himself has trained 100 video analysis professionals of BCCI as a BCCI faculty.
Saurabh Walkar: How video analysis in cricket works
Video Analysis of cricket match works in three parts:
1) Data Analysis
2) Match Analysis and
3) Practice analysis
1) Data Analysis: For data analysis, the analyst needs to cover all the matches and store data from them by sitting in a room. Data are stored by recording matches. For matches that are not telecasted live, Saurabh says that he has to place his own cameras to get the important elements recorded.
Later those data are analyzed months ago and then worked upon before the start of a series. That way an analyst needs to have all the data from the cricket played all over the world.
2) Match analysis: For match analysis, the analyst has to keep an account of every ball. He has to note down the details like, who is the bowler, who the batsmen is, what kind of ball was bowled e.g. in swinger, out swinger, what shot was offered by the batsmen? The region in which the ball was hit, pitch map, short zone, scoring areas and how many runs scored.
Thus an analyst is literally recording the game on papers.
3) Practice analysis: For practice analysis, cameras are kept during practice sessions to record them. Later coaches and players sit to review them and find out what areas they need to improve in.
When asked how important is the role of video analysis in modern cricket, he says, "All players are talented, but they need extra percentage of fitness and analysis to perform better than what they are capable of. Video analysis makes you know the batsman or bowler before playing against him. You get to know where to bowl, where not to bowl, week zones, strong zones, how they bowl googly, any specific actions and other important elements."
Saurabh Walkar: Jouney so far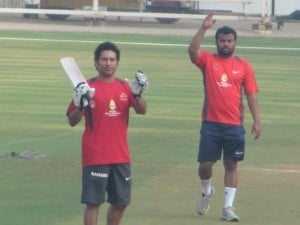 In 10 years of his profession so far he has worked with cricketers like Sachin Tendulkar, Rahul Dravid, Graeme Smith, Ross Taylor, Johan Botha and many more greats of the game. He says these players rarely needed help but when they played against certain teams whose players were relatively newer, they asked for their videos.
Recalling one such incident about Sachin Tendulkar, he tells, "Once Mumbai was playing against services in a Ranji Trophy match and two new bowlers were playing from services. Sachin asked me if I had videos of those bowlers. I found them for him and he watched them to analyze. Thus even players like Sachin needs a video analyst sometimes."
On being queried upon the importance of analysis and exposing younger breed of cricketers to it at a tender age, Saurabh says that it is very tough to teach someone a perfect action after 17-18 years of age. At younger age, coach can mould his body into that particular shape appropriate for quality produce. There analysis plays a very important role.
He insists; if technology is there why not use it! No proper equipments and no helmets were there in earlier days. Now every cricketer uses proper gears. So if the kit has evolved then why not technology?
Saurabh Walkar: The IPL Impact
IPL has changed the way cricket has been perceived in India. Saurabh says that 60-70 % young kids are interested to play in IPL because of the glamour and money associated with it. Rest 30-40% play under -19, under-16 leagues and they want to play red ball cricket. They prefer tests over limited over game.
MCAs have good coaches. They make them realize the importance of tests.
"Young kids these days don't recognize players by their country names but IPL teams."
Saurabh Walkar: Mumbai Ranji Team
Saurabh has known local Mumbai stars like Ajinkya Rahane and Rohit Sharma since their early days. Talking about Ajinkya Rahane he recalls that he had met him during his first season as the video analyst of Mumbai Ranji team.
"He was different. Others practiced for four hours. But Ajinkya would practice for eight hours. If the match was at 9:30 AM, Ajinkya used to call me up at 7 in the morning and reach the ground by 7:30 and took knocks. Then entire team joined at 8:30. So even during matches he was an hour early."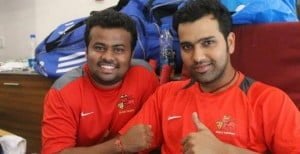 "Rohit Sharma is a very hard working guy. He practices hard and works hard in the gym as well. I don't understand why people call him lazy."
On Mumbai's unsuccessful outing in the middle last season he says that Mumbai is a young side.
"We actually played well last year. We fought well. Not winning a Ranji Trophy is a bad year for Mumbai. That's the standard Mumbai has set. They have been 40 times champion for a reason."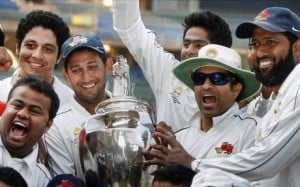 Wasim Jaffer who just left Mumbai team after having a memorable decade with them holds a special place in Saurabh's heart,
"Jaffer is very down to earth. He is a top class batsmen who should have played minimum 75 test matches for India. When Jaffer was in team I never feared loss. He scores with a decent strike rate."
Saurabh Walkar: Sachin's last Ranji Trophy Match
When Sachin played his last Ranji Match against Haryana at Lahli, Saurabh was present in the dressing room.He goes down the memory lane and talks about that evening. He says," At Lahli it was a crunch situation. I had dinner with Sachin, Zaheer, Jaffer, Ajinkya and Nayar the night before the last day's play. Sachin was so relaxed; he didn't even talk about the match. He was talking about something else and we were just listening to him. I was worried that next day we needed forty odd runs and wicket was hard to bat on. But Tendulkar looked so confident."
"He made those runs in an hour or something. He made the wicket look so easy. Frankly speaking I was not working on my software. I was just doing formality. Was watching him bat as I knew I won't be able to see him bat like that again. He scored some 70+ runs and when he was at 49 he flicked and ran like a 20-years old. It was his last match and he was still giving everything for the team. That is the greatness of that man. He said that he always loved playing for Mumbai. Later a cake was cut and everybody talked about their experiences with the master."
Saurabh Walkar: The art of Leg Spin
He has seen Mumbai as well as domestic cricket of India very closely and it was only justified to ask him about the dearth of leg spinners in the country.
"A leg spinner needs confidence and needs to be very good friends with the captain. He needs to be attacking."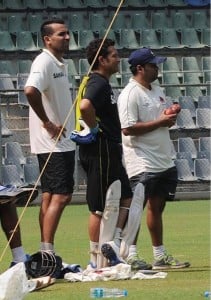 "Someday he can win you the match but someday he can make you lose as well. At school and club level grounds are small. So if leg spinner faults in length, he goes for maximum. Captain thinks that he needs to stop them so he avoids leg spinners. A leg spinner needs at least 5-6 years of daily practice. System should take care of them. They should let him bowl, just let him bowl and keep giving him the chance. So leg spinners are difficult to find these days even in domestic circuit. They can't afford a single bad ball. They need to be 100% accurate. If they are in rhythm, they can win you matches single handedly."
Saurabh says that he plans to spend one more year with Mumbai team and then he plans to join India U-19 team and India-A team. And then of course National team.