Ajit Chandila who was accused for spot-fixing in IPL has been acquitted from all the charges laid against him by Delhi Police along with former Indian speedster Sreesanth and his Rajasthan Royals teammate Ankit Chavan by Patiala House Court, Delhi.
The three players were suspended by BCCI in 2013 after allegations of spot-fixing surfaced against them during the IPL 2013, with the accused getting arrested and spending time in jail after that.
Commenting upon the verdict Chandila said in a telephonic interview with CricMatez that he has lost nothing and India will see Ajit Chandila back on the field soon. His hunger for cricket has not died and he is looking on the last few years as a phase of injury which has healed now and he is recovering.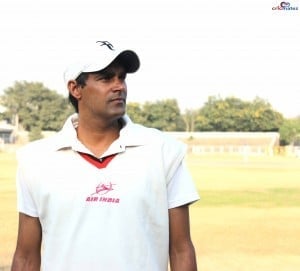 Talking about the case he said, "I have no grudges against anyone. Police was doing its job and I was doing mine. I had faith in judiciary."
In an exclusive interview with CricMatez a few months ago he had raised many questions on Delhi Police and BCCI and had explained how Police had been framing him for something he had not done. He had even asked if BCCI would give him back whatever he had lost because of the charges and ban on him, if he is proved innocent in the court.
"Have been informed by the court all have been discharged from the court. Have to read the Court copy but they have been discharged from the case," a lawyer was quoted as saying outside the court in a statement to the press.
Chandila, who is planning a comeback soon to professional cricket, will spend some time with his family now. He was also offered to participate in Big Boss which he refused.
Only time will tell what would be in store for the three young cricketers in future.