When we talk about cricket, which is one of the most fascinating and popular sports across the globe. We get a picture of a game which has been instrumental in producing the most prodigal and scrupulous talents for more than a century.
Although, there have been many talented players in the history of this sport but yet there are very few who had the consistency and temperament to stamp their authority in cricket arena with their top-notch performances at an age when they were young and brash.
In batting, scoring a century is widely regarded as a momentous mark of achievement for any player representing their country. For a batsman, it's a moment of abrupt glory to compile a ton and then wave off his helmet as the acknowledgement of the milestone with glittering celebrations.
 Cricmatez makes a list of top 10 youngest batsmen to score 25 centuries in International cricket
:
10. Hashim Amla (South Africa): 29 years and 150 days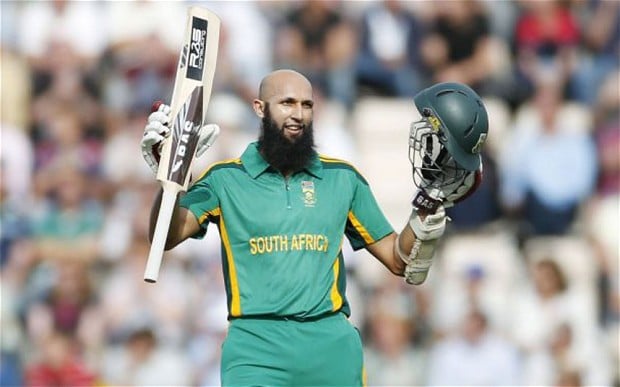 The South African test skipper in command, Hashim Amla has been a major force for the Proteas side in the last decade. The elegant right hander had accumulated 25 centuries when he was 29 years and 150 days old. Amla who was always regarded as a Test specialist translated his merry run in ODI's as well. Now, apart from his test match exploits, he is also considered as one of the best ODI batsmen in 50 over cricket. He made his debut in 2004, and has featured in excess of 200 internationals with more than 12,000 runs to his credit. He has also amassed a total of 43 centuries in Tests and ODI's combined while he averages 52.78 and 55.26 in Tests and ODI's respectively. He is ranked 10th in our list of top 10 youngest batsmen to score 25 international centuries.