6. Gautam Gambhir, 137 Vs New Zealand, 2009, Napier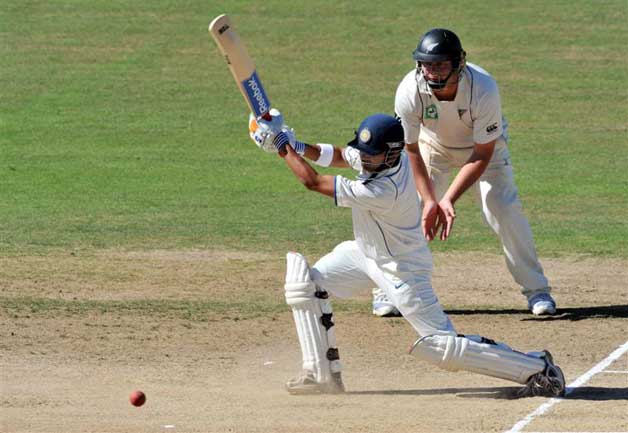 I can bat in the morning, afternoon, evening, night, on ice, desert, wherever and whenever. It is almost nirvana for me. It takes me away from the stresses of life- Gautam Gambhir.
If you have been fortunate enough to see this innings from the grittiest of openers India has ever had, you will understand the essence of these words by Gautam Gambhir. With India's back,front,side everything possible against the wall with a humiliating defeat looming in their faces,India found a new wall. Batting for a record 643 minutes and 436 balls, Gautam Gambhir blocked out one end as if his life, and much more, depended on it entirely. India batted 180 overs in the second innings, batting for almost two days to salvage a draw in a game which looked a mere formality for the Kiwis to win when the Fourth day started. All those who doubted Gambhir's calibre as a Test Player were silenced in a way not even Gambhir would have envisaged. This knock from Gautam Gambhir thus deservedly like, Gautam Gambhir is one of the best innings ever played by an Indian. It comes in at position six in our list of best batting performances overseas by an Indian Batsman.