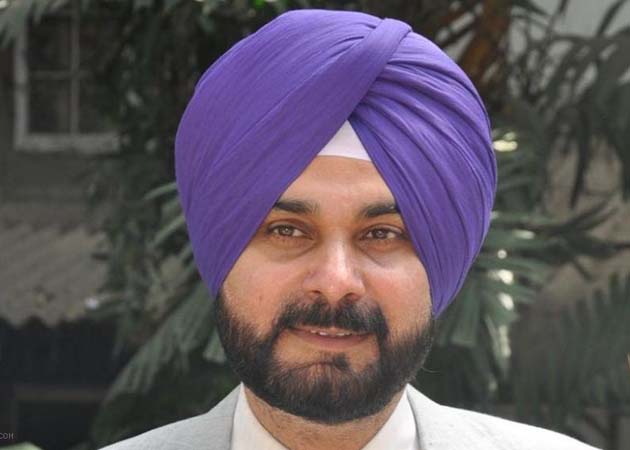 Navjyot Singh Siddhu walked out of the 1996 tour of England. In 1996 when India toured England, Navjot Singh Sidhu flew back to India before the start of the Test series after a spat with Mohammad Azharuddin. Siddhu believed that his captain Mohammed Azharuddin was constantly abusing him. This spat in particular, is lesser known to the public. The 1996 tour was remembered for the spat between the two, but the crux of the matter is not yet revealed. Throwing more light on the issue former BCCI Secretary wrote on his book that Azharuddin used some foul language in Hyderabdi slang, which initiated the fight.
However, Siddhu's former team-mates, Manoj Prabhakar and Dilip Vengsarkar reveals that Azharuddin was to be blamed for the spat and the former withdrawing from the tour. Siddu, then was the longest serving cricketer in the team. Siddhu, was left out of the final one-day international at Old Trafford. The walkout by one of the senior batsman in the team was just a start. Months later Manoj Prabhakr himself quit after being ommitted for two major tournaments and the Engalnd tour. Prabhakar believed that the manipulations by the Indian captain was affecting the team spirit and the happy environment in the team. Voices arose raising questions of Azharuddin remaining as captain. He was seen as a dictator in the team. The captain was accused of eliminating all the players who went against him. Dilip Vengsarkar also was critical and blamed poor man management skills as the reason why Siddhu quit. Vengsarkar accused the team management of mishandling of a key player. Siddhu was a soft spoken person according to Prabhakar, so it was just normal that he quit after being fed up with the captain and the management.
Inspite of the best of efforts by the team management officials to convince Siddhu to come back from his retirement, he was resolute to ahead with his decisiom to quit. Mohammed Azharuddin was also criticised heavily for takinh in his wife and actress Sangeeta Bijlani during the World Cup.
My suspicion is that the next target will be Sanjay Manjrekar , Prabhakar said, adding that he was not surprised that the affable and soft-spoken Sidhu had decided to quit.