IPL 2013 Team Preview : Kings XI Punjab
When it comes to under-performing in a league, you cant rule out Tottenham Hotspurs and Kings XI Punjab. Kings XI Punjab is known for their glamour quotient and controversies more than their performances in IPL. After making the last 4 in the inaugural edition, Kings XI Punjab failed to qualify for the knockouts in the next 4 editions. Cricmatez.com brings you the complete preview of Kings XI Punjab and what they have in store in IPL2013.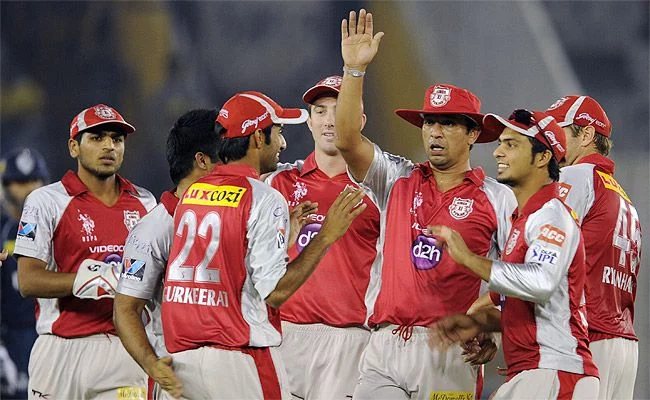 Kings XI Punjab squad for IPL 2013
Indian players representing Kings XI Punjab:

Mandeep Singh
Nitin Saini
Praveen Kumar
Piyush Chawla
Bipul Sharma
Bharghav Bhat
Harmeet Singh Bansal
Gurkeerat Singh
Manpreet Gony
Manan Vohra
Parvinder Awana
Paul Valthaty
Rajagopalan Satish
Siddharth Chitnis
Sunny Singh
Sandeep Sharme
Aniket Choudhry
Overseas players representing Kings XI Punjab:

Adam Gilchrist
David Hussey
Shaun Marsh
Ryan Harris
Dmitri Mascarenhas
Azhar Mahmood
David Miller
Luke Pomersbach
Strengths
Presence of David Hussey and Azhar Mahmood, the veterans of T20 cricket.
Presence of good Indian bowlers.
All the players are available throughout the tournament.
Formidable batting Order consisting of Gilchrist, Marsh, Azhar, Hussey,Mandeep Singh to name a few.
Have tons of experience in their squad.
Gilchrist as a coach cum captain can recreate the magic he did for Deccan Chargers in 2009.
Weakness
Indian Players failing to deliver when it matters the most.
Over dependent on foreigners.
Can leak away runs in pressure situations.
Weak Middle order.
Fielding is a concern for players except Marsh, Hussey and Satish.
X-Factor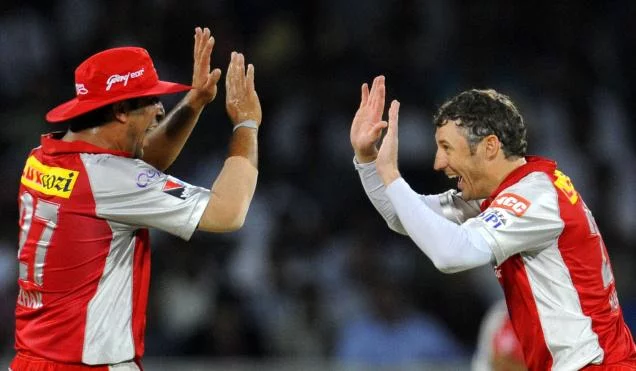 With Kings XI Punjab lacking impact players, the entire responsibility lies on the shoulders of seasoned cricketers Azhar Mahmood and David Hussey. Azhar Mahmood, the only Pakistani to take part in the IPL is a free lance cricketer who travel around the world and play for various clubs in different countries. He is a genuine All-Rounder who is ideal for T20's. David Hussey is the leading run scorer in T20 cricket. Like Mahmood, Hussey is an All-Rounder who can be effective with his off spin. Kings XI Punjab skipper Gilchrist has a lot of faith in this duo. This pair has the potential to win games for their team single handedly.
Watch out for
Praveen Kumar, one of India's forgotten Pace sensation will spearhead the Kings XI Punjab bowling attack. His four overs with the new ball will be crucial for Kings XI Punjab. He has the ability to swing the ball both ways effectively and that challenges the batsmen to score off him. With India Touring South Africa later this year, Praveen's good show for Kings XI Punjab will earn him a place in the National Squad.
Adam Gilchrist is the perfect synonym for the word Wicket Keeping. Even at 41, he is still at his best when it comes to playing cricket. His opening partnership with Shaun Marsh will be crucial for Kings XI Punjab in making a good total. He saves some extra runs behind the stumps. 5 years after his retirement from International Cricket, he is loved by the cricketing fraternity shows the value he brings in to the team. Besides these Gilchrist is the Coach cum Captain for Kings XI Punjab.
Kings XI Punjab Possible Playing XI:
Adam Gilchrist, Shaun Marsh, Mandeep Singh, Azhar Mahmood, David Hussey, Gurkeerat Singh, Rajagopal Satish, Piyush Chawla, Praveen Kumar, Manpreet Gony/ Parvinder Awana, Harmeet Singh Bansal.
Kings XI Punjab schedule for IPL 2013:
| | |
| --- | --- |
| 7-4-2013 | Pune Warriors India vs Kings XI Punjab |
| 10-4-2013 | Kings XI Punjab vs Chennai Super Kings |
| 14-4-2013 | Rajasthan Royals vs Kings XI Punjab |
| 16-4-2013 | Kings XI Punjab vs Kolkata Knight Riders |
| 19-4-2013 | Sunrisers Hyderabad vs Kings XI Punjab |
| 21-4-2013 | Kings XI Punjab vs Pune Warriors India |
| 23-4-2013 | Delhi Daredevils vs Kings XI Punjab |
| 26-4-2013 | Kolkata Knight Riders vs Kings XI Punjab |
| 29-4-2013 | Mumbai Indians vs Kings XI Punjab |
| 2-5-2013 | Chennai Super Kings vs Kings XI Punjab |
| 6-5-2013 | Kings XI Punjab vs Royal Challengers Bangalore |
| 9-5–2013 | Kings XI Punjab vs Rajasthan Royals |
| 11-5-2013 | Kings XI Punjab vs Sunrisers Hyderabad |
| 14-5-2013 | Royal Challengers Bangalore vs Kings XI Punjab |
| 16-5-2013 | Kings XI Punjab vs Delhi Daredevils |
| 18-5-2013 | Kings XI Punjab vs Mumbai Indians |
 *Home team is mentioned first
Can the Kings XI Punjab end their title drought and win the IPL for their first time?