It's been over two decades since the great Indian all-rounder Kapil Dev, bid adieu to international cricket and we are yet to find a genuine all-rounder. But one man, hailing from the land of Baroda, did give hope, and soon his fairy-tale exploits made him the poster-boy of Indian cricket. Yes, we are talking about the best seaming all-rounder the country has produced in the last two decades, the one and only; Irfan Khan Pathan.
He averages 31.57 in Tests, has one century, his bowling average of 32.26 doesn't look that bad either if we consider that he has played half of his Tests on flat Indian wickets, has a hat-trick to his credit as well, and more so, he falls into the rare breed of what we say, genuine seaming all-rounders in India.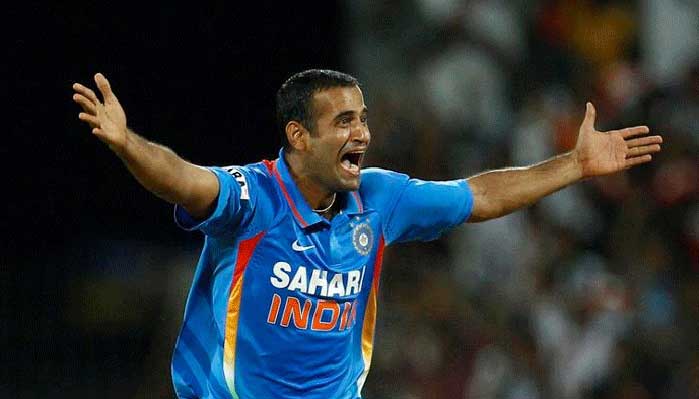 His numbers in ODI cricket are quite decent as he has 173 wickets in 120 matches and an average in mid-20s with the bat. He has also done well in T20 internationals, and was Man-of-the-Match in the final of the 2007 World T20.
Irfan Pathan last played a Test; when he was only 23 years old while his last appearance in ODIs came 4 years ago, and interestingly he had taken a fifer in that game apart from scoring 29 runs and that too batting at 8.
Sometimes, one wonder what wrong did Irfan do, to have fallen off the radar of selectors as badly as this. Undoubtedly, his career has been marred by frequent injuries but has he got the backing of Indian team management and selectors, in his tough years, at all? We highly doubt that.
And it seems more perplexing when we realize that India has been struggling for a seaming all-rounder, all the while.
Notably, in India's premier domestic T20 tournament; Syed Mushtaq Ali Trophy, this year, the 31-year-old was the leading wicket-taker with 17 wickets at 13.66 while the southpaw also avearged 40 with the willow in hand. More importantly, the left-armer looked fitter and keen to make it to the Indian team. But he was overlooked.
In the recently concluded, JP Atray Memorial Trophy, Pathan's heroics helped Baroda lift the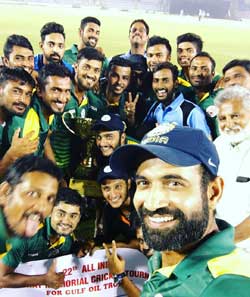 Cup and he was named the Man-of-the-Tournament. But it was hardly noticed by the selectors as they picked up Hardik Pandya instead, for ODIs against Kiwis.
Now, it will be a legitimate question to ask, what has Hardik done to have got this call-up? Hardik has played 16 T20Is, and he averages 11.14 with the bat and has 15 wickets at an economy of 8 per over.
Interestingly, he fared rather poorly on India's A recent tour of Australia. In 7 List-A matches, the 22-year-old averaged 15 with the bat while his bowling average was in higher 40s, which makes his selection debatable.
Apart from Pandya, Stuart Binny has been tried, over and again but his below par performances doesn't inspire much confidence either.
And it's evident that India has been searching for a bowling all-rounder than a batting all-rounder and both Hardik and Binny fall in the latter category. Hardik has got to bat in 7 innings, out of 16 matches, but he has been used as a bowling option in all the games, which further highlights the need of a bowling all-rounder.
And Irfan fits the bill perfectly as he is a genuine seamer than someone who is a bits and pieces bowler and exactly the kind of bits and pieces batsman which India requires in an all-rounder.
Plus he has the experience of playing 173 international matches for his country, and he very well knows what exactly are his strengths and limitations as a cricketer. Pathan is in his early 30s, so age is also not a factor, especially considering India's intent to stick with Binny, who is a year older than him.
In all likelihoods, it's apt to say that Irfan seemed a much better choice than Pandya for the New Zealand series.
The way, Pathan has fared in his career; he certainly deserves a look in, now, when he is in the peak years of his cricketing life. And with India, desperately, searching for a seaming all-rounder, and given the form he is in, there can't be a better time to get this experienced campaigner on board.
He might perform or not, that's a different thing but a player of his class and contribution certainly deserves a much better treatment than this, and at least, a chance to prove himself.