IRFAN PATHAN – SWINGING AROUND HIS FORTUNE
It was that 20 year old handsome hunk from Vadodara against the likes of Younis Khan and Mohammed Yousuf. It was only the first over of the test match. First 3 balls yielded no runs. Almighty had something else in his minds for the next three, which were going to be the "balls of life" for that young kid. Salman Butt edged the forth one, full and on off, to Rahul Dravid at slips. What a start it was for India.
Younis Khan was the next one on strike. Commentator said that he would provide stability. Yes probably he would have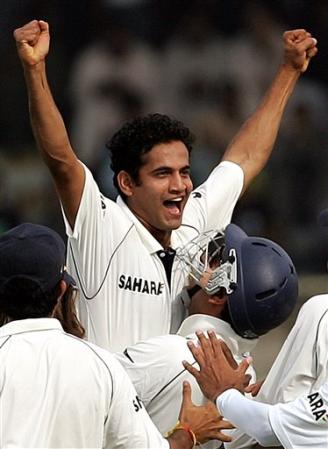 provided had it been any other day. But it was Irfan Pathan's day and he was unstoppable. Next ball Younis was adjudged LBW after he was done by a full and beautifully late swinging delivery in front of the stump. Pakistani dug out was in shock. It was just 1st over of the test and they were yet to trouble the scorers.
Mohammed Yousuf came to the middle. Pakistani fans expected some repair from him. But best was yet to be delivered. World Cricket was yet to witness the best of a gem. And no one had to wait for long when one of the best in swinger you would ever come across in cricket passed through the gate of Yousuf after pitching outside off and shattered the middle stumps on the 6th and the last delivery of the over. Whole National stadium was deeply shocked and numb. A Pathan from the streets of Gujarat created havoc in Karachi.
This was the first ever incident in test cricket where a hat-trick was taken in the first over of the game. Irfan Pathan was at his best and nobody could imagine that few years down the lane the same guy would be lost in the crowd and would be considered as an average bowler whose fate would be in the hands of selectors, not him. 7 years since then, trying to regain even a part of whatever he has lost, life has come a full circle for Irfan as he is included in the champions trophy squad of the Indian team, which would be his first genuine selection in any ICC trophy after inaugural T20 world cup in 2007. Remember he was a replacement of Vinay Kumar in T20 WC 2012. Let's relive those good old days of Irfan, once coined as Kapil Dev of 21st century and let's try to find out certain reasons which forcefully snatched the beloved Irfan Pathan from the heart of million Indians.
THE PRE-CHAPPELL ERA
Greg Chappell, one of the most famous coaches of Indian Cricket team, though not for good reasons, deserves a mention when it comes to Irfan Pathan and his decline as he had an important impact upon Pathan's career but Pathan had a phase before that too. After his debut in the late 2003 he promised to be the next big thing in the Indian cricket and his performance synched with his talent. A master at swinging deliveries at a very decent pace, he started troubling batsmen all around the world, especially in the sub-continental conditions. Recognized as ICC emerging player of the year in 2004, he contributed well for India in Pakistan, England and Asia Cup. Everything was going well with him.
THE CHAPPELL ERA
It was 2005, when Greg Chappell, regarded as one of the better cricketer produced by Australia was given the responsibility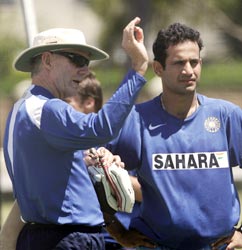 to guide the Indian team after a very successful tenure of John Wright. Let's not discuss the other issues related to his coaching tenure and stick to the "Pathan problem".
Though we always blame Chappell as the major reason behind Pathan's failure, we need to rethink upon it. When Chappell became the Indian coach Pathan was enjoying a superb stint at the international level through his piercing, both ways swinging deliveries. But Chappell fortunately or unfortunately found a batsman inside him and started reckoning him as India's much needed all-rounder and expected him to fill the vacant place of Kapil Dev. Nothing was wrong till then as being a coach it was his job to think for the team and it's necessities and a bowling all-rounder was much needed then.
But what went wrong was that he couldn't realize the amount of burden he was going to put upon the young and raw shoulders of Irfan and there he committed that mistake for which whole Indian Cricket Fans are still cursing him. There are several other reasons which led to a mass outrage among the Indian Cricket worshippers against once respected Greg Chappell and those reasons can't be ignored.
But when it comes to Pathan, his physical condition forced him to slow down a bit and to lose his charm after he was laden with the extra pressure as an all-rounder. And Chappell's old eyes couldn't find this at the early stage which led to Pathan's decline as a mere ineffective bowler and a not so good batsman which forced him to be a burden upon the Indian Team and later his exclusion from the team.
So Pathan's physical fitness too had a major role to play in his fall from glory to disdain. And if you say, " if he was not fit enough to take the burden of an all-rounder then he should have been left at what he was good at, i.e. bowling" then I must tell you that at international level you need to be fit enough to take up whatever responsibility you're given by your coach or captain. And who knows if he would have been able to sustain at the international level for long with only his bowling skills or not, seeing his poor fitness level. If not as sooner as it happened, he would have surely found it difficult to continue for long with his pace and swing as is the case with general Indian fast bowlers.
And we all know that he had that talent in him which propelled Chappell to coin him as an all-rounder. He has shown that quite often. So it would have completely been Chappell's fault if he was wrong at judging his batting talent, but he was right. So Pathan himself had an equal share in his decline from being one of the best bowler produced in long time by India to one who became a burden upon the team.
POST – CHAPPELL ERA
After his ouster from the team, he got that much needed break from the glamour and commitment at the international level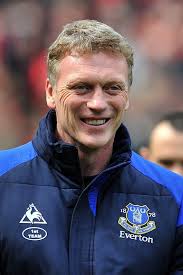 which sometimes pressurize you enough to get shattered and be hopeless if things don't go right with you. It helped him in working upon his fitness and dying skills. But sometimes when you are suddenly thrown back to start from scratch after enjoying a grand success at the largest platform, you get frustrated and then it takes a bit time in dealing with your situation, and that's exactly what happened with Pathan. His batting skills kept improving but it took time for him to regain his form as a bowler which was his main priority and that led to his ouster from the team for quite long.
But finally after recovering from injuries and with the unavailability of few senior players, he was given the chance in the inaugural T20 WC in 2007 and was subsequently adjudged man of the match for his 3-16 in the finals which India won. That confirmed his return to the ODI side, but his performances were still not good enough to help him in confirming a permanent birth in the side. And hence he was in and out of the side but in 2012 he showed a glimpse of returning into the form and with few good outings in the 2011-12 Ranji season with 21 wickets in his bag and a decent performance in whatever chances he was given, secured a comeback impression among the selectors. And when Vinay Kumar was injured, he got the much needed chance in T20 world Cup in 2012. And he stood true upon the expectations and had a decent outing with 5 wickets in 5 matches in his bag. But he was out from the scenario till march due to an injury.
But now with his inclusion in the Champions Trophy squad, destiny has given him one more chance to rock upon the door and secure a permanent place in the team, which he proudly deserved. It gets too tough to accept this truth that he is not the go-to bowler for India, which he once used to be.
We can just hope to see our old Pathan back in his oder days. I know I am getting optimistic but I always remember that one line," Form is temporary but class is permanent". He has been out of his form for quite long but he has given the signs of his return. Though speed is not the same now but swing is back and with good accuracy he can still prove to be lethal. He just needs to believe in himself. He just needs that roar from our heart which used to be his strength when he was rocking at the international level, winning matches for India. We need that old Pathan back with his lethal bowling weapon. And we all know how much he has improved as a batsman. So in order to maintain our supremacy in the world cricket we need the vintage Irfan Pathan at his best with both; bat and ball. So whenever he steps on the field next time, be there behind him with the strength of a billion hearts.
That last ball to Yousuf of that furious hat-trick still makes me wonder, is he the same Irfan Pathan !!!