After millions of fans expressed their love for Sir Ravindra Jadeja through various posts including comments, pics, announcements and trolls of all kinds… captain of the Indian cricket team M S Dhoni and S. Raina have joined the party. Both MSD and Raina took the Jaddu-trolling to a whole new level as they tweeted their own trolls for Jaddu. Let's take a look at what went down at the twitter factory for the Indian players.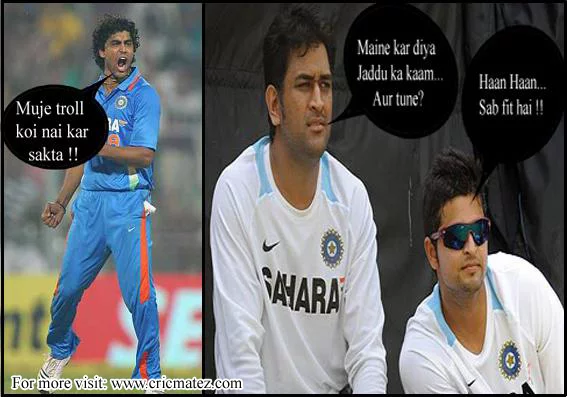 JADEJA TROLLED BY DHONI AND RAINA
Dhoni started the party by posting the following tweets: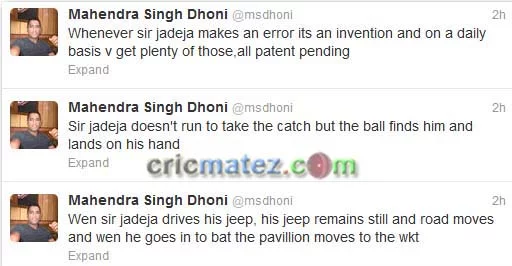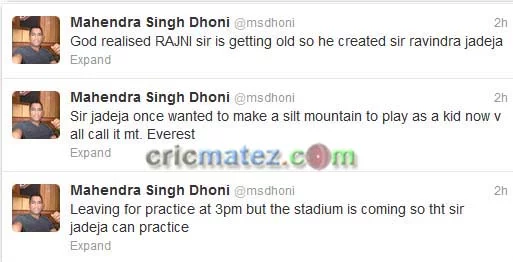 After this, Raina joined the party and posted the following tweets on Sir Jadeja:
1. Hahahh Sir jaddu is having great time in chandigarh..always try to enjoy bowling to MS and SR steel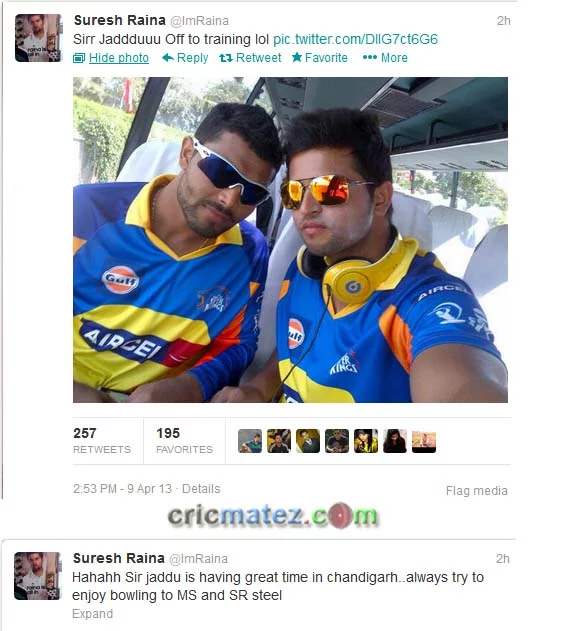 2. Sirr Jaddduuu Off to training lol

ASHWIN TROLLS SIR JADEJA
If Raina and Dhoni were not enough, Sir Jadeja was then trolled by none other than R. Ashwin who trolled him by tweeting: Sir once memorized videos, photos and text.Now we use them as hard disks and pen drives.

When Jadeja was trolled By Dhoni and Raina, he replied with a tweet where he can be seen pleading. Although Jadeja too is enjoying the trolling as this seems to be a fun game  a gag played on Jadeja by all his teammates. It's nice to see the boys having fun and even Jadeja is taking it well.
Here is Jadeja's response:

Well, it's fun with loads and loads of humor in the air for the CSK boys and for the entire nation as well. Actually, Sir Jadeja's trolling has given impetus to what will be another round of Jaddu-trolling all over the world. Hold on to your seats, another round of rib-ticklers is on the way !!