Leg Spin – An Art in Danger?
It hasn't been too long when Shane Warne and Anil Kumble were bamboozling batsmen all over the world with the most difficult art to master in cricket i.e. leg spin. Both of them were as different as chalk and cheese if we consider the way they bowled the same leg spin.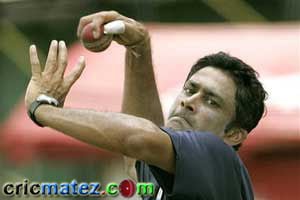 But both were equally furious and used to pose a similar threat to the batsmen. Their contribution to their respective teams had a very big role to play in establishing an empire of Australia and India in the world cricket. Since they have retired, cricket is yet find a worthy successor of them and hence leg spin, which once used to rule the world cricket by residing in the safe hands of Abdul Qadir, Mushtaq Ahmed, B. Chandrashekhar, Subhash Gupte and few more is almost at the verge of getting extinct if not fully extinct yet. Here I will take you to the realm of leg spin and will try to figure out why quality leg spin has vanished from the international scenario and will also ponder over few more aspects of this form of spin also known as wrist spin.
Let's start with the scratch i.e. how a Leg spin is bowled?
How Leg break is bowled?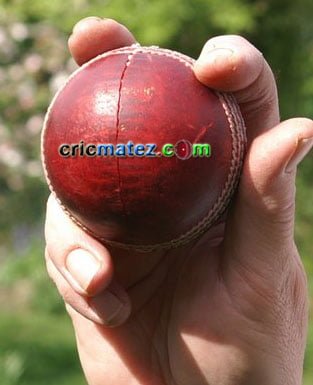 Though one can bowl a quality leg spin only if the art is naturally residing inside him but there are certain technical aspects which we shall try to learn together. To bowl a leg spin, the most essential quality to be possessed by any individual is a flexible wrist. That's a necessity. Now let's try to figure out how red cherry is held. First make a round shape by your fingers in which any round object can fit in. Then put the ball in that shape and keep the seam of the ball parallel to your palm. Keep the thumb loosely on the left side just away from the seam and use the first and second finger to grip the bowl from the top by spreading them upon the seam. Give it required support with your third and fourth finger from the right side. Now that's how you hold the ball while bowling a leg spin.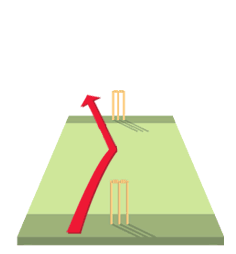 Now let's concentrate upon the release of the delivery. When you release the ball then keep an eye over the flexibility of your wrist. You have to rotate your wrist from right to left when you are just about to release the delivery from your hand. In between keep your hands straight and let your arms rotate around your shoulder by making a considerable angle between your arms and the shoulder. In other words don't keep it perpendicular, instead bend it away from your body by a fair margin. Now just before releasing the ball, the back of the hand should be facing towards you and just after the ball is released the palm should be facing downwards. It helps in extracting more spin. The third finger plays the most important part and helps in getting spin. The run up should be slight angled and you should prefer long strides to the slower steps to gain rhythm. Just before you get into the delivery stride, put yourself into a side-on position and left foot should be facing a bit towards fine leg when you deliver the ball. That's how it is done though it may differ from person to person depending upon their natural ability. Anil Kumble was keener upon accuracy and speed. He didn't extract a big turn but his variations did the magic. Now let's find out the reason behind the dearth of wrist spinners in the international scenario.
Why Leg spinners have vanished from the scene?
Though leg spinners have not completely vanished from the scene but comparing them with no. of other forms of spinners, their kingdom is on a verge of getting extinct. The most important reason behind it has been the amount of T20 cricket played around the world these days. Now before going to any conclusion let's think why I am saying this.  T20 cricket a spinner has to forget the art of giving ball flight in the air and he tends to concentrate more upon accuracy and darting the bowl in and he has to rely upon his variations to get wickets. For a leg spinner, attaining variations in his bowling is most difficult art to learn and very few have been able to master this well. Now when an off spinner bowls, he generally turns it into the batsman which makes the batsman play every delivery and if he misses a single one, chances of getting bowled or LBW is maximized. But same doesn't happen with a leg spinner as he turns it away from a right hander. If he is a big turner of the ball then he has to rely upon his googly and other variations to get the batsmen out LBW or bowled. If he misses the line even by a slight margin he is punished badly and it is very difficult for a leg spinner to attain that accuracy and only few greats have been able to master that.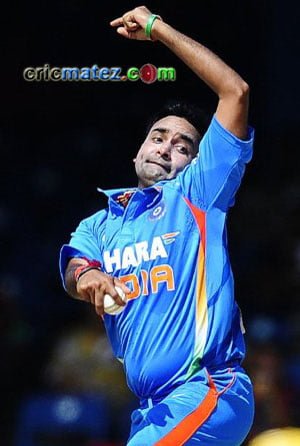 Conventional leg spinners are slower in air so it gives a batsman lots of time to judge the bowl but when one masters the art well and implements it in an effective way then those slower ones become lethal for the batsmen but that needs a lots of hard work and determination and the way the IPL is changing the way the game is being played over the years, any youngster tends to choose the shorter paths to success and bowling an off break is bit easier in compare to leg break and also in demand these days thanks to the increasing numbers of the shortest format of the game. So it's proving to be dangerous for this most beautiful art of the game which has continued to make the cricket a treat to the eyes over the years.
And what could be the effect of a quality leg spinner even in a T20 game has been shown by Amit Mishra in this IPL season. But the negligence of leg spinners even in the country of Chandrashekhar and Kumble has forced youngsters to overlook this art and the unwillingness of selectors to play Amit Mishra has been one of the biggest reasons for it. Now what can be done to save this art from vanishing into the darkness?
SUGGESTIONS TO REVIVE LEG SPIN
The most important thing to do is to select the talented kids from the extract and provide them with best of the facilities and former greats such as Kumble, Chandrashekhar etc. should be used effectively and I am sure they will never hesitate from helping BCCI in harnessing skills of these youngsters. Though these things are already on their way but they need to be done on a larger platform and the raw talents in the far slums should be reached.
Secondly players like Amit Mishra should be given chances at the international level if they are performing well in the domestic circuit. It will encourage youngsters to take up this art as presently they feel unsafe to take up leg spin as their primary weapon. Test cricket should be the platform to judge their skills and a quality leg spinner can run through the opposition if they are used effectively. Players like Piyush Chawla, Rahul Sharma should be given extra attention and their technical faults should be solved by experienced coaches as they have already shown that they possess the talent to make it big at the International level. Board has the service of some legends and geniuses. They are capable of planning the ways to revive leg spin. They should be used effectively.
We have been fortunate to see bowlers like Abdul Quadirs and the King of spin bowling Shane Warne. And we should save this beautiful art for our upcoming generations. Leg spin is the most difficult art to master in cricket and in order to reclaim our supremacy in the world cricket, we should be able to master it effectively.