MS Dhoni as a Bowler – Can MSD Prove his Midas Touch with the Ball?
With the Champions Trophy around the corner, Every Team will be geared up to start of this season on a winning note in the ICC Champions Trophy. ICC announcing this will be the last Champions League that will be played because of the introduction of TEST world Cup that is about to played in 2017 instead of this Champions Trophy. Fondly  known as the MINI-WORLD CUP by Cricket fans all around the world, It has been a tournament over the years providing lot of fun and entertainment to the TOP 8 TEAMS playing Cricket.Being the Last version of the Champions League all the 8 teams will be looking to play out-of-their-skins to win this Coveted Trophy.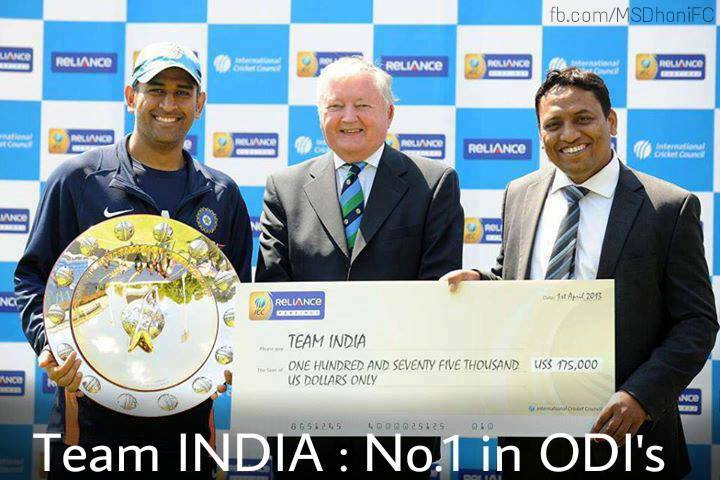 India, being the current No.1 side in ICC ODI rankings, are one among the favourites to win this. With the squad that India possess this doesn't seem to be an impossible task when it comes to 2 aspects of the game, Batting and Fielding of course. Likes of Suresh Raina, Virat Kohli, Shikhar Dhawan, Murali Vijay, Rohit Sharma, Sir Ravindra  Jadeja  forming  a serious fielding unit that it is almost impossible to get away, with these fielders around,  for any cheap singles or expecting them to drop some easy ones. Only factor among them will be who will turn the match on its head with their acrobatic fielding efforts. But the batting at the top the seems to be a little weak link for INDIA , who usually open up with Gambhir or Sehwag. Both being benched, this has given a great opportunity for Dhawan and Vijay to show the World what they are made of. Dhawan has been in form off late. But the form of Murali Vijay  is looking a little scratchy. He is a stylish player, when in full flow, will be a treat to watch. But nothing is constantly in purple patch. He has been struggling to find his form. But a player with his caliber is something that will be sparkling when he starts to spend time in the crease. This tournament to experiment all this things. What if Vijay doesn't find his even after first 2 innings?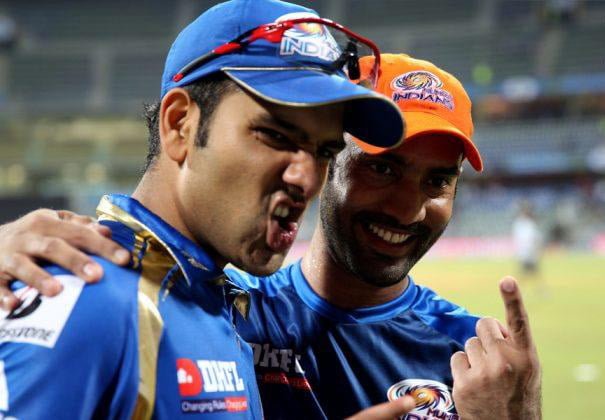 Another Batsmen who gets out of limelight when he plays for things he done on batting, but for the trolls he gets is Rohit Sharma. Being trolled as someone who gets out quickly when he plays for his country, It will be a great thing for INDIA if Rohit gets to open the innings with Dhawan and both being busy batsmen in the Crease, it will be good for India if they put up a solid platform. If this has to happen, Vijay has to benched for some games to test out this . All that matters is that India should win for us. No matter by whom it is set up. So if that is good for the team , then Vijay can't be benched.Another option this allows is that  Dinesh Karthik who has been  in magical touch can be given a chance to play and he has proved that in this practice match that he deserved a spot in the playing XI with his match winning century against the Sri Lankans.
MS Dhoni as a Bowler?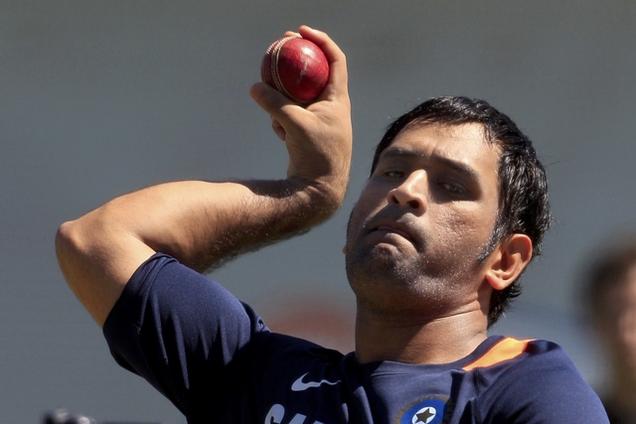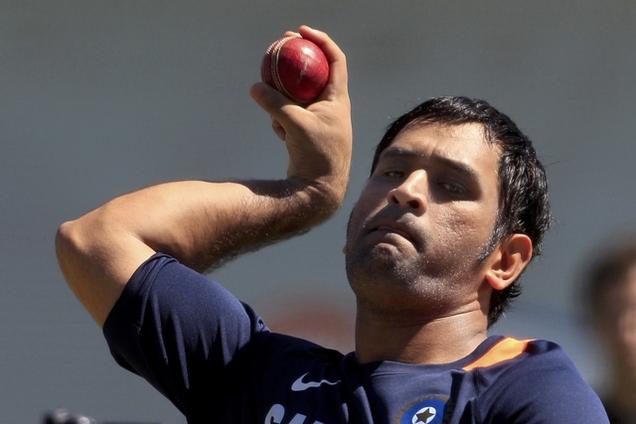 With Dinesh Karthik playing, Dhoni can also slight X factor that he can gift Karthik a chance to keep wickets and Do the unexpected that there is also a possibility for Dhoni to chance his arm in the bowling department. This may sound outlandish at the first view, but this can be a major factor if this Clicks at the right moment. This gives more options for the Indian Skipper Dhoni  that there is lot of bowling options and takes the burden of standing behind the stumps .
The great thing is that, you can always expect the unexpected  like Giving  Joginder Sharma the last over in a world cup final even when an experienced Bhajji had an over to bowl . Giving R. Ashiwn the first over to bowl or Allowing Suresh Raina to lead CSK and playing himself as a normal player in the squad. Winning CSK the 2010 IPL finals by placing at a place where no captains never bothered to place a fielder at, the place where the bowler starts his run-up. Keeping without gloves to aim and hit the stumps. This is a Endlessly list of FREAKISH things that is done by our captain. DONT be surprised if he does offer Dinesh Karthik the keeper pads and gives himself a chance with ball.     
MS Dhoni as a Bowler – CAN HE SUCCEED ?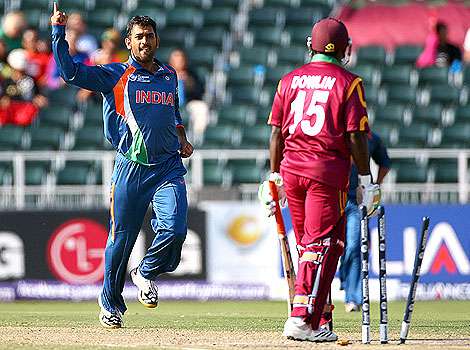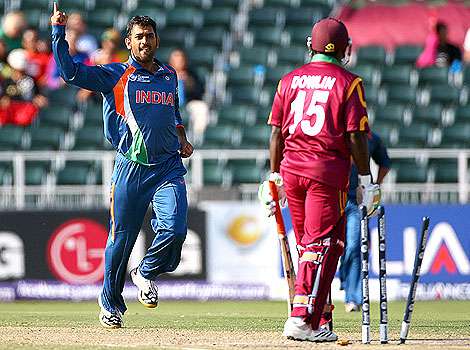 Because, with MSD, everything is possible. You can be sure on one thing is that He will do something unorthodox to win a match from any point. The point is that He should give himself a ball and let like normal ways of trophies to speak for himself. With this attribute, INDIA can be a strong competitor with the likes of KOHLI AND RAINA, both looking in terrific touch. It is high time that INDIAN BOWLERS should pull up their socks and match to the good work that their batsmen are capable of doing.Then INDIA can be strong contenders for the title.
If Dhoni tries this out, the only Question on Everyone's mind is "CAN MS Dhoni as a Bowler BOOST INDIA's CHANCES IN ICC Champions Trophy?"