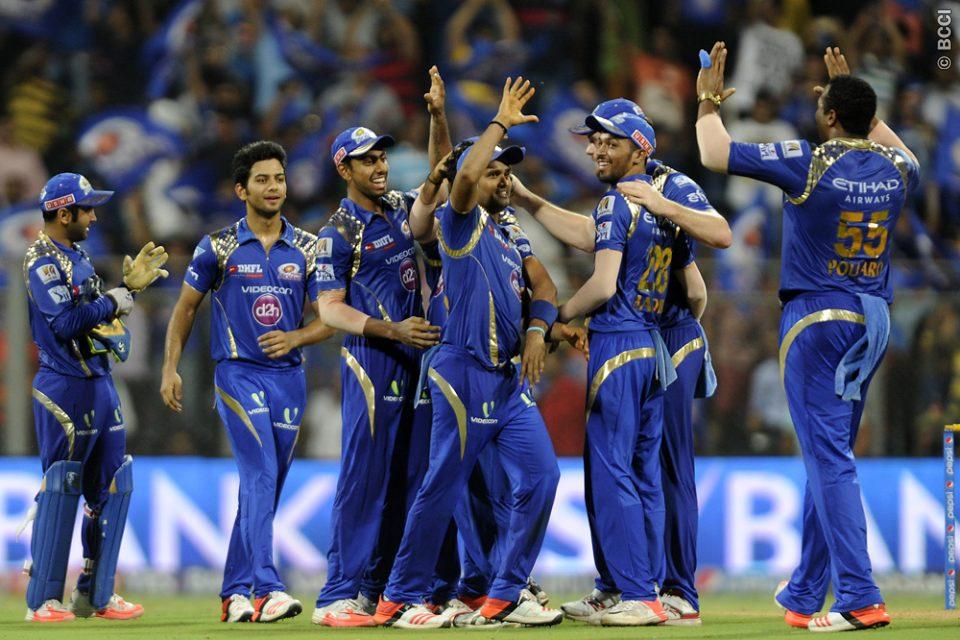 Coming into the playoffs of IPL-8, Mumbai Indians had really done a 180 degree change and come out thumping down every opponent. It never was CSK's Day Out. They were muscled by the Mumbai Indian bowlers and lost to them by 25 runs. Thus ensuring a place in Finals of IPL 8 for Mumbai.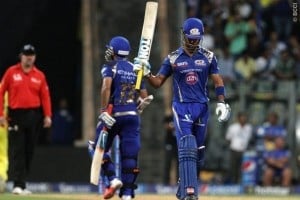 Hosted by the Mumbaikars, CSK lost the crucial toss, and MI made no mistake by batting first on a delicious batting track. Singles mingled with boundaries aplenty. By the time they got to 5th over, they were already scoring at a rate of 7 runs per over. The display of character by Lendl Simmons and Parthiv Patel was stupendous. They laid the foundation of undoing of Chennai Super KIngs. Sixes and fours were a treat to eyes. With 86 on board, 10 overs gone Mumbai seemed on track for a big, big total. But tables turn, the game is never consistent. Bravo! The very next over, Bravo scalped Parthiv Patel who was on 35 off 25 balls. 3 overs later Negi caught Simmons off the bowling of Jadeja.
[xyz-ihs snippet="Adsense-720×90″]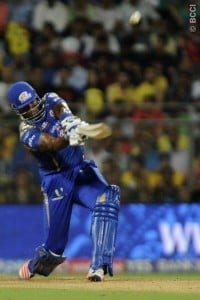 The scoring rate slowed down. This was where fates took turn again. In came another West Indian, bigger built, taller height, heavier name. Kieron Pollard. 2 sixes in the very first he faced. The message was loud and clear; it's time for the party to begin. Wickets kept falling at the other end, but Pollard was a constant. A constant, which not only bought MI back in game but established his and the teams authority. His 17-ball 41 run innings powered the team to 187 runs in their quota of 20 overs.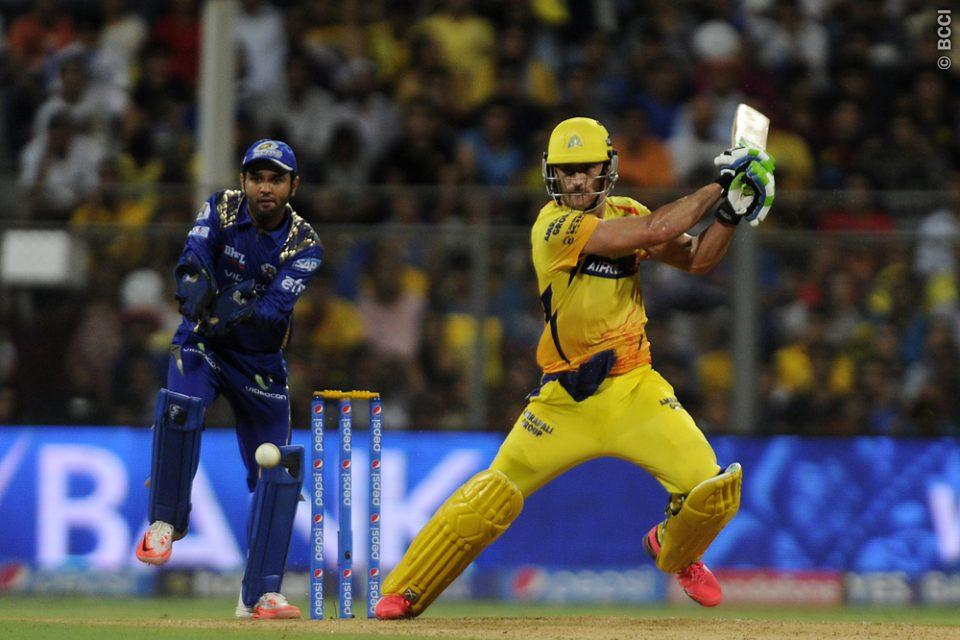 New Innings, new hopes. No Brendon Mccullum meant that the fire power gone. Added with the bad decision of the umpire. The ball was going down leg and he adjudged Dwayne Smith LBW. Disaster for CSK. Blessings for MI. In came Faf du Plessis and added 46 runs with Mike Hussey. In the 6th over Hussey got out and in came Suresh Rania. CSK's big man. Everytime he fired, CSK won. Unfortunately for them, his performance in this IPL hasn't been upto the mark. But today he seemed like he had come prepared. But fates had somethng else in store. Over 11, 2nd ball, Soft dismissals to Harbhajan Singh. Next ball, LBW! Dhoni! Out!
Stunned silence in the crowd and in the CSK camp. All yellow turned blue! All blues were ecstatic, celebrating and jumping in excitement. Now the tables never turned again. Once MSD was taken out, it was virtually over. Next 23 odd runs and du Plessis and Bravo were back in pavilion. Even Sir Jadeja couldn't do his magic and perished. The tail managed to add 15 runs and take their total to 162, 25 runs short of 187, the target. They fell short. Mumbai Qualified for final and CSK will have to wait for 22nd to reserve a seat in final. If they do qualify for finals, the match will be worth everything folks!