In the game of T20, where records are broken everyday, and even more in the Indian Premier League, some records in IPL are still standing for a long time.
Here I have listed some of the major records which were set in the FIRST EDITION of IPL or in the beginning of second edition of IPL, which are still a record and yet to be broken.
Oldest IPL Records 
TEAM Records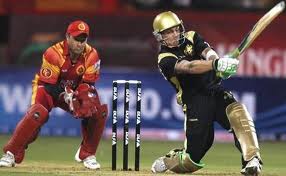 Largest Win by Runs
Kolkata Knight Riders beat Royal Challengers Bangalore by 140 runs in the opening match of the IPL
Most Extras in an Innings
Kolkata Knight Riders gave away 28 Extra runs (4 Byes, 8 Leg byes, 15 Wides, 1 No Ball) to Deccan Chargers on 20th April 2008 
Largest Win by number of Balls Remaining
Mumbai Indian beat Kolkata Knight Riders with 87 balls remaining. They chased down target of 68 in 5.3 overs, on 16th May 2008. 
Lowest Match Aggregates
Mumbai Indians and Kolkata Knight Riders added just 135 runs on 16th May 2008 .
Lowest Innings Total
Rajasthan Royals were dismissed for 58 Runs by Royal Challengers Bangalore in the opening match of 2nd edititon of IPL
BOWLING Records
Best Bowling figures by a Bowler in an innings
Sohail Tanvir's (RR) 6/14 vs Chennai Super Kings on 4th May 2008 is still to be broken – Match No. 24
Least runs conceded by a bowler in a 5 wicket haul
Anil Kumble (RCB) gave only 5 runs in his 5 wicket haul vs Rajasthan Royals in the opening game of 2009 IPL
Best Economy Rate by a bowler in an innings of all 4 overs bowled
Fidel Edwards (DC) had an economy rate of 1.50 vs Kolkata Knight Riders on 29th April 2009. Equaled by Aashish Nehra (DD) in the same edition vs Kings XI Punjab on 15th May, 2009.
FIELDING Records
Most Catches in an innings by a Fielder
Sachin Tendulkar (MI) caught 4 catches vs Kolkata Knight Riders on 16th May 2008. Equaled by David Warner vs Rajasthan Royals on 31st March 2010 and by Jacques Kallis vs Deccan Chargers on 11th April 2011, but still to be broken.