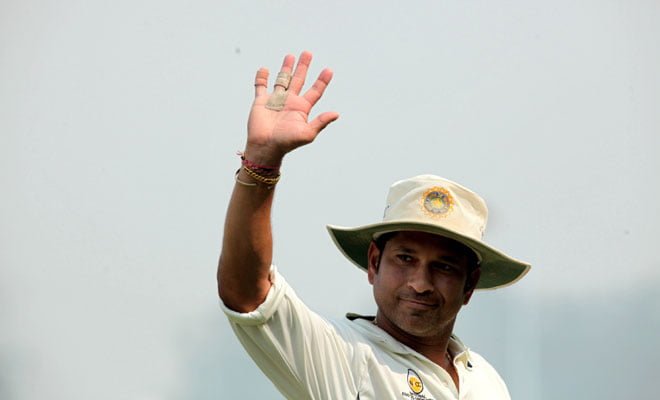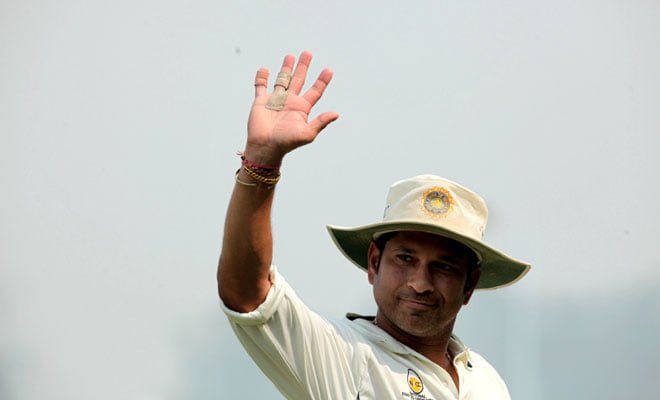 The much anticipated day has come finally. Sachin Tendulkar has retired from all forms of international cricket, he will not grace the cricket field again. Emotions will be running high on every cricket fan in India when the 'Little Master' hanged up his boots today after the penultimate test match between India and West Indies came to an end with the hosts thrashing the visitors by an innings and 126 runs. The fans, though would have been more happy if India had batted in the second innings to witness their favourite don the batting once again.
The Tendulkar show which had been airing for the past 24 years is over. The final episode has come to an end. The credits are rolling in. The farewell speech, which could be described as the best thing to have heard in the recent past has been done. No politician could have given a better speech as simple and inspiring as this. All in our possession are the memories the 'Little Master' has given us over the years.
Sachin Tendulkar's life had been nothing short of a long life of humility and determination for excellence. It is not just talent that carried him through the hiccups, it was also his humility and the attitude to work hard and perform better that made his name in the annals of history.
Sachin Tendulkar, better known as the 'Master' was always humble and down to earth even with increasing pressures of the game and that of the people. To meet with the expectations of the 1.3 billion people is no easy task – deserves credit for never being complacent and carry on with the same hunger he had as a 16 year old.
In a career that spanned over 24 years, Sachin Ramesh Tendulkar bagged almost all the records that he could amassed as a batsman. When, he made debut at the age of 16 he made sure he writes his own script. When he was hit on the mouth by Waqar Younis he still continued to stay on with the blood soaked shirt. That was enough to see the thrive, determination and his never ending passion for the game. He scored his First test century at the age of 17, and he added 16 more centuries before he turned 25. Sachin was a great student of the game, it was not like he was born with talent. Of course, he had talent to make his way into the Indian ranks but it was his attitude that stood out. In any field of sports, you might be the best talent in the whole world but in the long run attitude to work hard and perform better is what will get counted. We have lots of examples where extremely talented sportsman, missed out on the big stage just because they had their egos to work out and their lack of attitude.
Sachin Tendulkar finally bid adieu to the cricketing generation with his retirement from test cricket. In test cricket, there have been often criticisms about his performance in test matches, but a brief look up on his illustrous career shows that he has been equally consistent against all the quality opposition.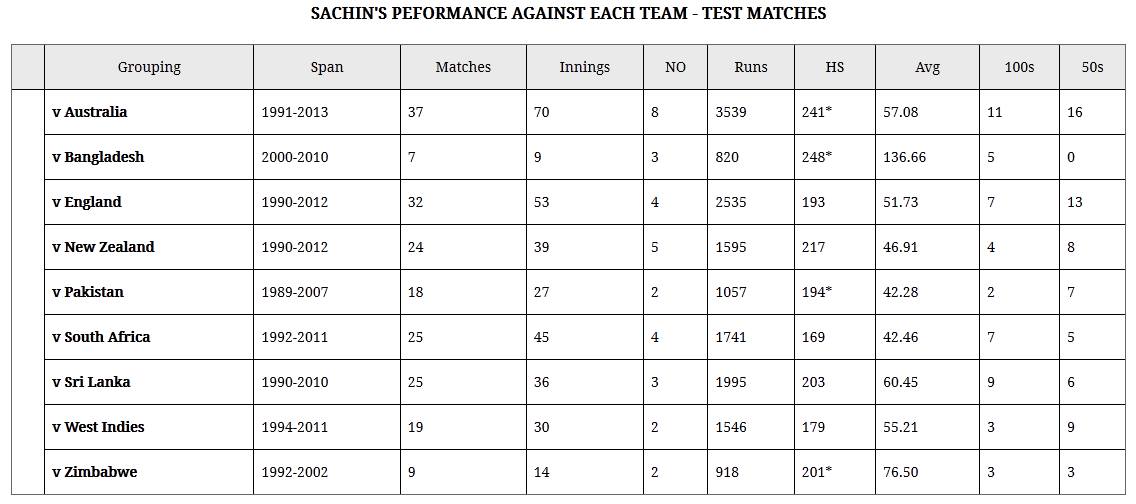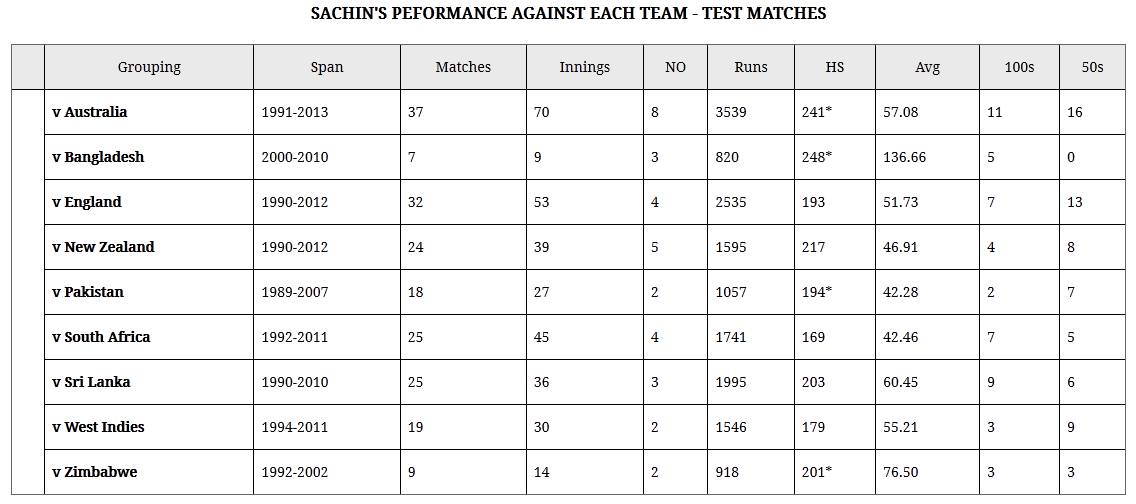 In one -day cricket without a doubt he is the best limited overs batsman that has ever graced the game. It was an absolute joy to watch him these 23 years, preferrably in the one-day format. Talking of one day cricket his exploits in the Sharjah cup and the World Cups stand out. It came against the best of the opposition against the best of attacks in the world. Shows the talent and elegance this man possessed. He didn't need any rewards to feel motivated. Playing in the Indian jersey was well enough for the maestro.
A brief overview of his performance in the one-day format is stated under: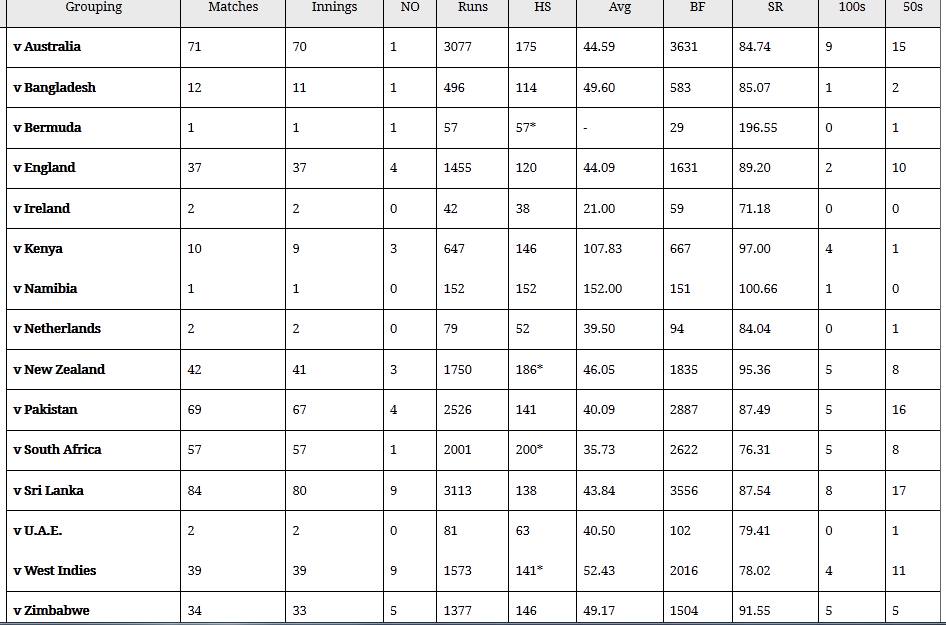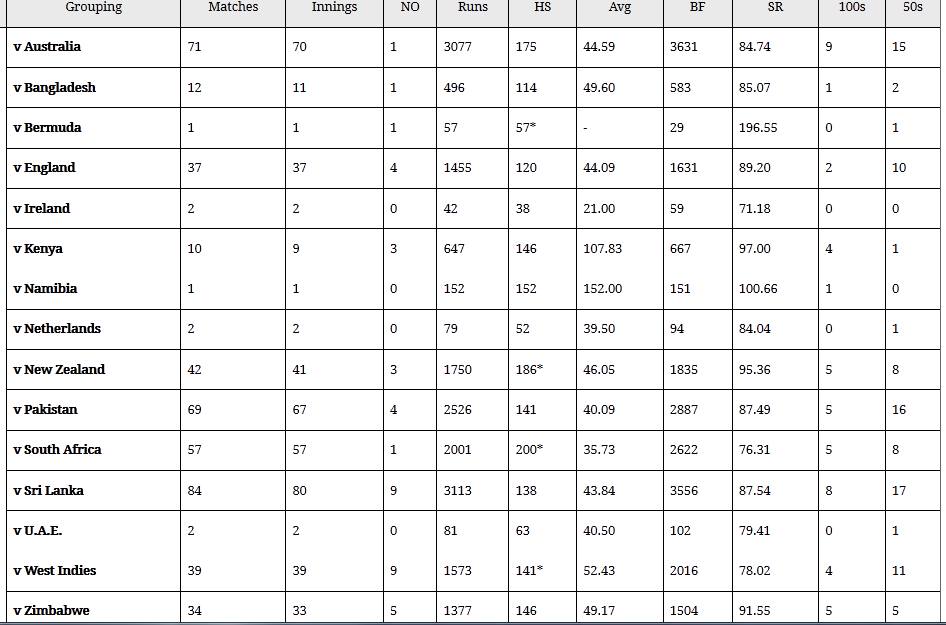 Top Tweets On Tendulkar Retirement
Shane Warne tweets: @warne888 #Sachin was the best batsmen I've seen. @brianlara second and outstanding too. These 2 were so much better than everybody else….
Michael Vaughan tweets: 38 no… #Sachin. #God. Alarm clock will be set…..
Stuart Broad tweets: Remarkable achievement by a legend of the sport we love. #200 #ThankYouSachin
Joe Root tweets: Sachin made his debut for India before I was born. Then played in my test debut #ThankYouSachin
Ian Bell tweets: The atmosphere in Mumbai right now must be immense!! #ThankYouSachin #LittleMaster
Dinesh Karthik tweets: Wishing Sachin paji a grt test match,will be watching it only for the legend #ThankYouSachin
Alan Wilkins tweets: This is a Test Match like no other! Let Sachin enjoy it as much as he can…this is a celebration of the greatest Cricket Career of all time.
Russel Arnold tweets: Good luck to Sachin today…. Hope he dishes out a treat for his mother!!! #IndvsWI
Rohit Sharma tweets: I can never retire from Sachin. #SRTFOREVER
Suresh Raina tweets: No matter how many times u say it, still feels less. The greatest ever. The Legend. Wonderful to say #SalaamSachin
Matthew Hayden tweets: @bhogleharsha @alanwilkins22 Sachin…..Sachin #Legend please pass on my respects during your commentary in Honour to Tendulkar #whataplayer
Mahela Jayawardena tweets: @sachin_rt Great opponent, fantastic memories..no better role model. Enjoy ur last game!
#THANKYOUSACHIN
When Tendulkar leaves the cricket field, he leaves a wild gap that is near to impossible to be fulfilled. The cricket crazy fans gave him the title 'God of Cricket' . We don't get to replace the God, do we ??
Cricket must go on despite the fact that it has lost it's essence. It was Tendulkar who brought out an inequality between cricket fans and the other sports fans in India. Cricket will lose many of it's fans. You have carried the pride of the nation for quite a long time now. It is extremely for someone else to fill the gap left by him. The pleasure of seeing a Tendulkar straight drive or his exquisite drive through the covers is no more. Winning the World Cup in 2011 and being the test no:1 team remain his greatest achievements in the outset. But he was also a great motivator for the youngistan, players like Virat Kohli and Rohit Sharma have learnt a lot from from this man who is nothing short of a gentleman. Gracias Master!