5. Steven Smith (Australia)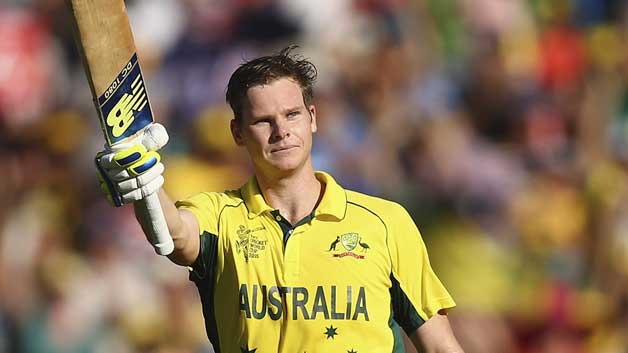 "When in good nick, make the most of it." This is one of the most thrown around success mantras in cricket and it seems to be in Smith's mind all the time. Australia's skipper in command, Steven Smith, has endured a prolonged purple patch and is scoring nonchalantly, whenever he steps on to the 22 yards. This year, Smith has a tally of 1,154 runs at 50.17 and strike-rate of 89.18 with 3 centuries and 7 half-centuries.
Smith started the year with a big century against India and went on to march Australia to a 4-1 win against the Asian nation, constantly leading from the front. He had a poor series in New Zealand but he more than made up for it in the Caribbean Tri-nation series. But it was followed by Smith's mid-series withdrawal from Sri Lanka that baffled many. In South Africa, apart from his hundred at Durban, he failed miserably. But like earlier, he bounced back strongly and pounced on the Kiwi attack with knocks of 164 and 72 and ensured an easy series win for the hosts.