9. Keith Miller (Australia) :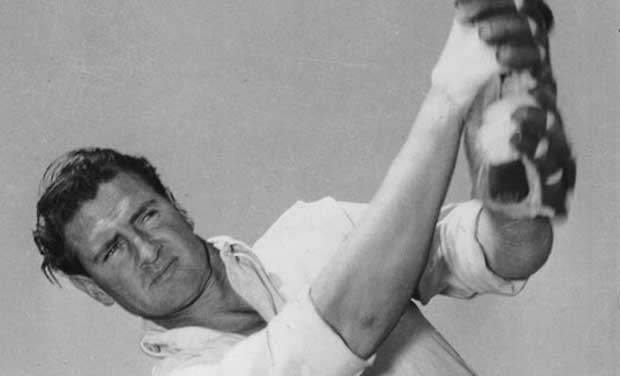 This man was fondly referred to as "Nugget" by the cricket world for his flamboyance with the bat and fierceness with the red cherry in hand. Indeed, he was the greatest all-rounder of his time while he is still one of the greatest Australian all- rounder ever. His significance could be well understood by this statement of West Indian skipper John Goddard, who once asserted "Give us Keith Miller and we would beat the world". He is only one of the three players in the world to have his name on the Lord's honors board, both with his exploits as a batsmen and bowler.
He played 29 Ashes test matches in which he accumulated 1,511 runs with the bat at an average of 33.57 while he claimed 87 wickets at a remarkable average of 22.40 per wicket. He will always be epitomized as one of the greatest all-rounder to have participated in Ashes cricket.