7. Vivian Richards (West Indies) – 48.75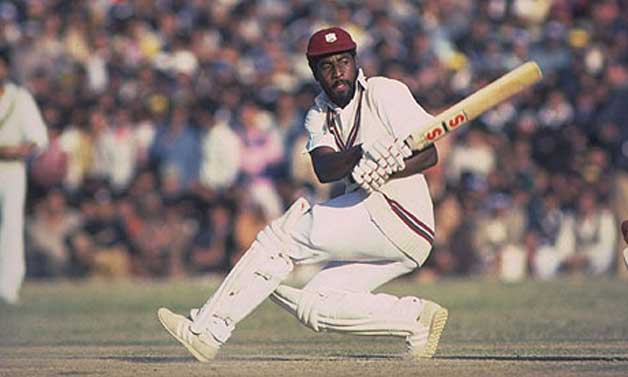 Sir Vivian Richards created fear in the bowler's eyes with his physical presence and his scintillating stroke play. During his time no bowler could ever intimidate the great Vivian Richards. He used to massacre the bowlers as and when he saw them. He used to take guard at the crease, chewing a gum confident as anyone else. The sight was frightening for everyone else in the field. Even the non-strikers were not safe when this enormously physical lad was batting. He was equally destructive in test cricket as he was in one dayers. Even during those he had a strike rate of 90+ in ODI.
It speaks volumes of the destructive presence he was on the field. Richards entry into coming to bat was beautiful like an entrance for a movie character. It was heroic. It was enthralling. Only missing thing was a background music.He averages 48.75 across all the formats, though he hasn't played t20 cricket. If he had played the format, how destructive would he have been. No weakness player, maybe the crave for domination sometimes if that can be taken as a weakness.