1. Virat Kohli (India) – 52.73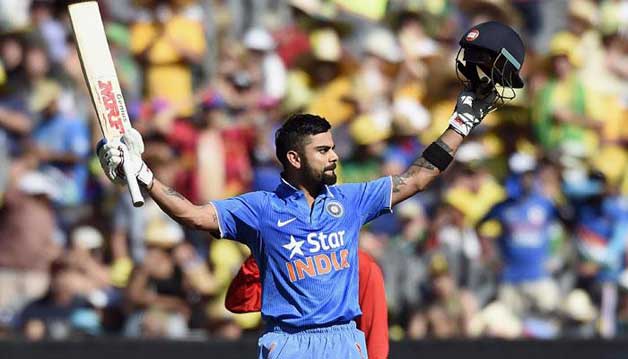 Virat Kohli is regarded as the best batsman to play for India ever since Sachin Tendulkar hung up his boots in 2013. Virat Kohli has took the burden of scoring runs for India since then. But unlike other batsman he has been doing well and scoring runs at will. Kohli does not have a format where he can pick up, because he plays every format with the same character.
Kohli has a natural tendency to be aggressive and play on the front foot like Sir Viv. He doesn't back down from any challenge and moreover, he lets the bat do the talking in most occasions. In the ODI and T20 format, he owns every other player currently in the playing mix. It is in the test format he may have not achieved like he wanted to, but then he is just 28 and time is in plenty for the Indian cricketer. I mentioned earlier about Root having 22 hundreds overall, Kohli has 44 to is name which is double. He averages 52.73.