UDRS under the scanner
ICC Champions Trophy is in full swing. Teams are locking horns with each other. India has already registered a strong arrival into the scene. Though last few days have not been on the better side for the Indian as well as World cricket. IPL spot fixing scandal which has been revealing big shocker by each passing day and then confession by Bangladeshi star Mohd Ashraful about his involvement in spot fixing has caused the Cricket fans' head to bow down in deep embarrassment. But much have been said and I won't indite the entire embarrassing moments with my pen again to let you feel that heart wrenching humiliation for being cheated once again.
In this piece I will pour out my views upon the much discussed Umpire Decision Review System, abbreviated as UDRS and India's not needed reluctance over it's use in the international matches played by them. ICC has made it mandatory for every team to use UDRS in the matches played in the Champions Trophy and there can't be a more accurate time and better way to judge the importance of UDRS in cricket. We will have to sit down and wait for the Champions Trophy to finish and then we can conclude the effect of UDRS in the cricket and the benefits or harms of using it by analyzing over it's use in the Champions trophy.. But before that we can try to ponder over few facts which may lead us to the final decision over the debate upon where UDRS should be used or not. Let's first define the UDRS.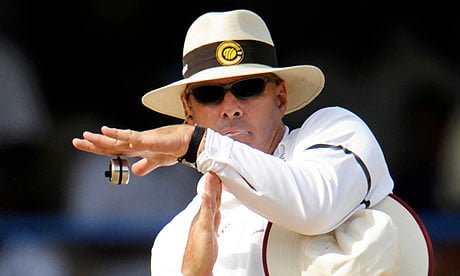 UDRS – What does it Stand For?
UDRS is the abbreviation of Decision Review system which in simple words allows both the teams playing, to ask the standing umpires to review their decision by referring it to the 3rd Umpire if they find the decisions given against them not to be right according to the basic rules of the cricket. Now the 3rd umpire enjoys the luxury to go through the television replays and the technologies provided to him to get help from are:
1) Hot-Spot Technology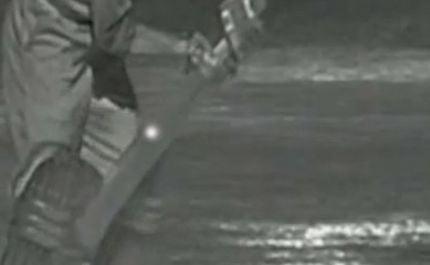 It is a system where Infra-red imaging system helps in illuminating the area where the ball has been in contact with the bat. It helps Umpire to locate if there has been any inside edge into the pads which the on-field umpire felt unable to spot or if there has been any connection between the bat and the ball which has been caught by keeper or any fielder.
2) Hawk-Eye: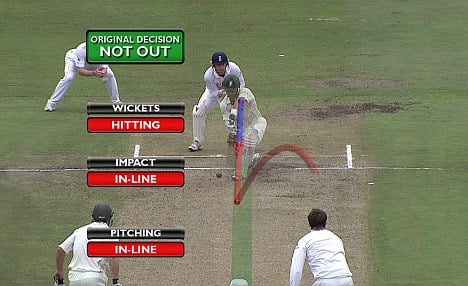 It is a ball tracking technology which plots the trajectory of the ball which has been interrupted by the batsman by any part of his body, often by his pads and helps in determining if ball would have hit the stumps or not.
Now let's try to figure out how UDRS affects the game.
UDRS – Worth Using It?
Everything in world tends to achieve perfection but it's also a universal truth that nothing is perfect in this mortal world and each and everything possess some imperfection in it, be it Sachin's technique or Lata Mangeshkar's musical notes. They might be 99.99% perfect but no one can claim 100% perfection. Case is same with umpiring and UDRS. Being a mere human being, none of the umpires in the world can claim to be 100% correct in making decisions on field. And similarly even technology can't promise to be correct each and every time. And that has been the main argument among the cricketing geniuses and governing bodies for not allowing UDRS to be used effectively and BCCI too falls in that category.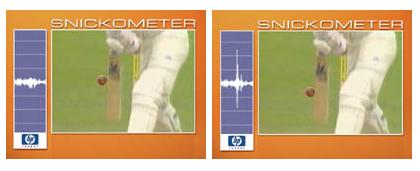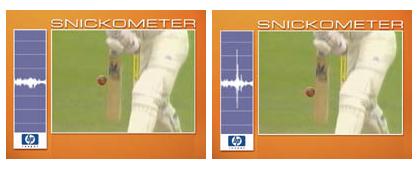 But I feel there's nothing wrong in achieving whatever perfection is there to be achieved and at least we can expect better percentage of correct decisions after enforcing UDRS into the play if not 100% correct results. Yes there are limitations of using DRS but that is nothing in compare to the poor level of umpiring in the recent days in world cricket.
UDRS – Evolution is a Natural Process
One point which cricket lovers often state in support of not using UDRS in the international scenario is that, "We should leave the natural flavor in cricket by not using UDRS as the wrong decisions too are the part of the excitement provided by the game." Emotionally I too agree with most part of this argument but logically one should come out of the useless emotions and think positively that evolution is a natural process. Everything in the world keeps on evolving, changing its nature and if cricket too joins in by evolving its decision-making system which is for the betterment of the game then what's wrong in it!
The audience is changing as it's the 21st century youths who comprise the most part of the audience following cricket nowadays and they are intelligent enough to realize if the decision is wrong or right and it frustrates if the number of wrong decisions keeps on increasing and they want cricket to be perfect enough to provide a fair contest between bat and ball. So if UDRS is not enforced soon by the governing bodies then cricket may lose it's few lovers who want it to be perfect. And only BCCI is the main reason behind the reluctance of ICC in enforcing UDRS to be compulsory. Hence BCCI needs to rethink over it's decision.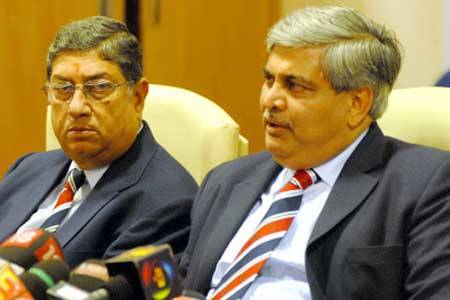 And one of the major reasons why BCCI is not accepting UDRS is its contract with broadcasters which doesn't include use of UDRS and if BCCI allows UDRS to be used in the matches played by India then it will have to change the clauses in contract which may lead to further ill-effects. So I strongly feel that BCCI needs to decide over it soon and it needs to come out of money related issues and think for the betterment of the game. A true cricket fan would be waiting for the added perfection in the beloved game and if UDRS is enforced then we can have a match with lesser number of wrong decisions which will eventually lead to a better excitement and entertainment.
Well this issue is highly debatable and I expect your views on UDRS below so that we can discuss the things together.