Umesh Yadav is the new face of an improved and highly effective Indian bowling attack. The speedster, who spares none, has a story behind his journey to the Indian cricket team. Umesh Yadav completes the otherwise speed deficit-ridden Indian bowling attack. There's a lot more to Umesh Yadav and his skilful bowling and deadly pace. Let's learn more about this Marathi pace pandit coming from Nagpur in the state of Maharshtra- Umesh Yadav to bowl you over.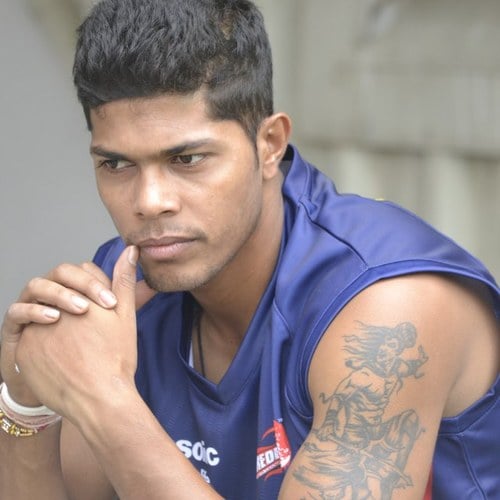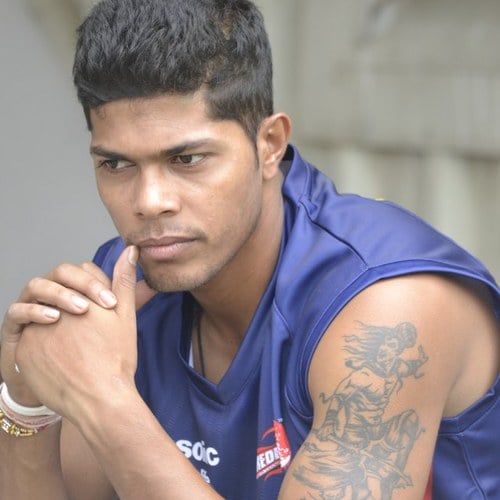 Umesh Yadav – The Story Of A Speedster
Born to a coalmine worker, Umesh Yadav and his family belong to Uttar Pradesh. Not many people are aware of the unusual fact that Umesh Yadav had applied to join the army and then the police force before he became a professional cricketer. A patriot right from the start, Umesh with his rock-solid physique and an unconquerable mental strength, had only played tennis ball cricket until he held the heavy yet soothing red leather ball in 2007-2008.
Umesh Yadav made his Test debut for Vidarbha in the 2008-09 Ranji Trophy taking 20 wickets in just the four matches that he played. Cricketers playing alongside him recall how amazed they were when they first saw Umesh Yadav bowl. His line and length might've been a bit wayward butit was the fiery pace that made up for everything. Umesh Yadav's first captain Pritm Gandhe remarked that if Umesh Yadav drops even three out of six balls in line with the stumps, he will surely trouble the batsman.
Umesh Yadav – Entering The Indian Side
Yadav's initial breakthrough was not quite a success as he went wicket less in his first match against Zimbabwe where India lost the match. He picked up only 1 wicket in three matches. Not disheartened by an unusual and early failure, Umesh Yadav returned in 2011 in the ODI series against England. An injury saw him miss two matches, but the three matches that he played introduced him as a bowler who was expensive but really fast.
Yadav struggle for a while but finally struck gold. Selected for the Aussies tour where India were brutally whitewashed, along with star batsman Virat Kohli, Umesh Yadav was the only good news. He picked up his first five wicket haul at WACA, Perth where the wicket is flat like a table. The Nagpur pace pandit grabbed 14 wickets in four Test matches proving that he could ball well under pressure and that too against an opposition which was choking the Indian side under their thumb.
Umesh Yadav – Overview
Umesh Yadav is a pace pandit who can turn out to be a real asset for the Indian side in near future. That is if he controls the flow of runs and maintains a decent line and length. Like most bowlers,, Umesh Yadav too fancies a wicket at the start and once he gets going, the willow keeps rattling for a while. When aiming at the stumps, Umesh Yadav hits the them and that is why most of his wickets have been bowled or an LBW. Umesh is quick, hard-hitting and packs perseverance which is needed in longer formats of the game. His ability to chase the batsman back inside the wicket is perhaps his main strength. A late swing is often complimented by that ominous curve for the batsmen who find themselves in no position to use the stick in their hands against a heavily breathing and charging Umesh Yadav.
Glenn McGrath made an interesting observation about Umesh Yadav.
"He was quite impressive (at the MCG). He bowls at good pace. He seems to have a great attitude and most importantly, he's a wicket-taking bowler. Perhaps, the direction and control are not there quite yet, but it's not far away.
He's got that raw talent, good pace and can generate good bounce. He's got a lot going for him at the moment. He definitely impressed me a lot down at Melbourne. I look forward to seeing him bowl again."
While the Indian bowling attack has announced itself on the international stage by pummeling the Aussie batting order to a shameful and disgusting 65 in the warm-up game in the ICC Champions Trophy, we really hope that Umesh Yadav survives the ups and downs that the game brings and ends up becoming the lead bowler or one of the lead bowlers for the Indian cricket team. Umesh Yadav, if he survives and strikes on a consistent basis, will become India's first real time pace bowler. Along with the experienced Ishant Sharma and Swing Sultan  Bhuvneshwar Kumar, Umesh Yadav can provide India the deadly-trio, the Indian fast bowling bench has been struggling to come up with.