Why Dhoni should resign? This one will guide you to a sensational story regarding Dhoni's personal interests in team selections. Recently, ET (Economic Times)  has reported about possible connections of Dhoni with Rhiti- a sports firm and how the Indian captain might be using these connections and his influence in the selection panel to recruit players which help him make profit. Here's a report on why Dhoni should resign.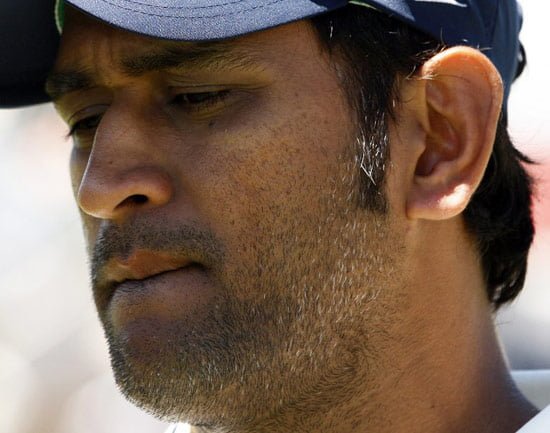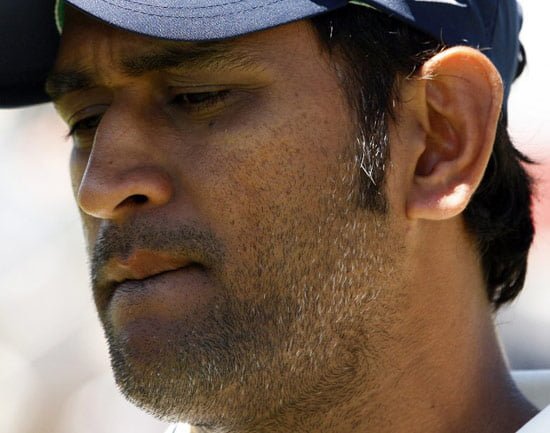 Why Dhoni Should Resign – The Rhiti Connection
It has been brought to notice, via Economic Times, that Dhoni holds 15% stake in the sports firm Rhiti which time to time sponsors certain players. Now Dhoni, during the meetings of the selection panel, ensures that these players get selected. This in turn increases the profit for Rhiti, which in turn makes profits for Dhoni.
These serious allegations come after the IPL Spot Fixing Scandal and have given birth to the question Why Dhoni Should Resign. All this time, fans were busy discussing the resignation of N.Srinivasan, but if this breaking news from ET holds any weight, then this could be curtains for India's favorite captain.
Why Dhoni Should Resign – The Report
Here's a snapshot of the news item as published on Yahoo! Cricket. Why Dhoni should resign has now become a topic of discussion all across the world.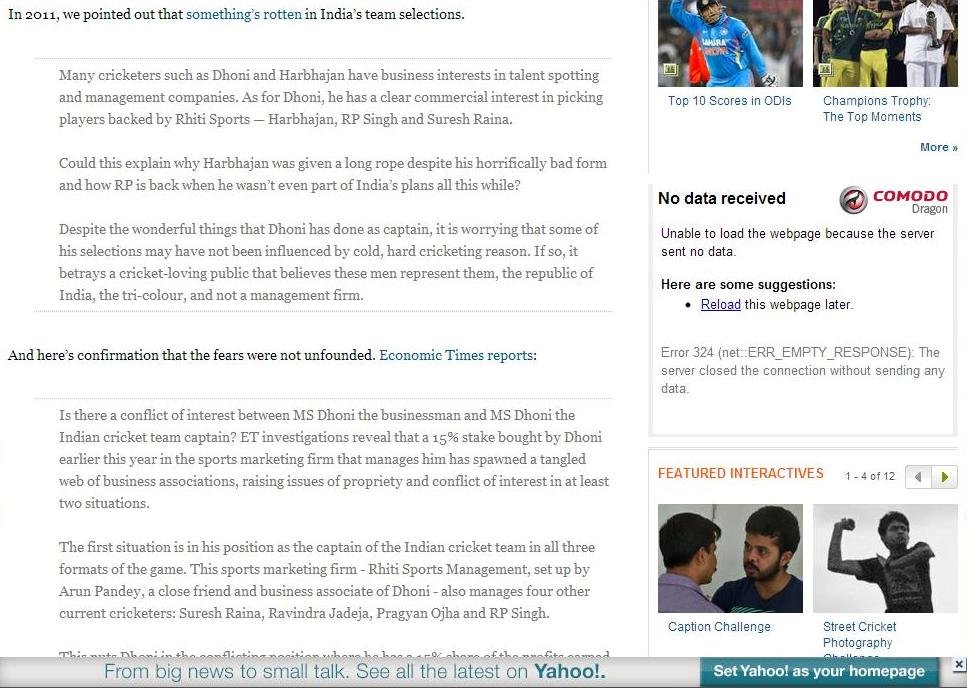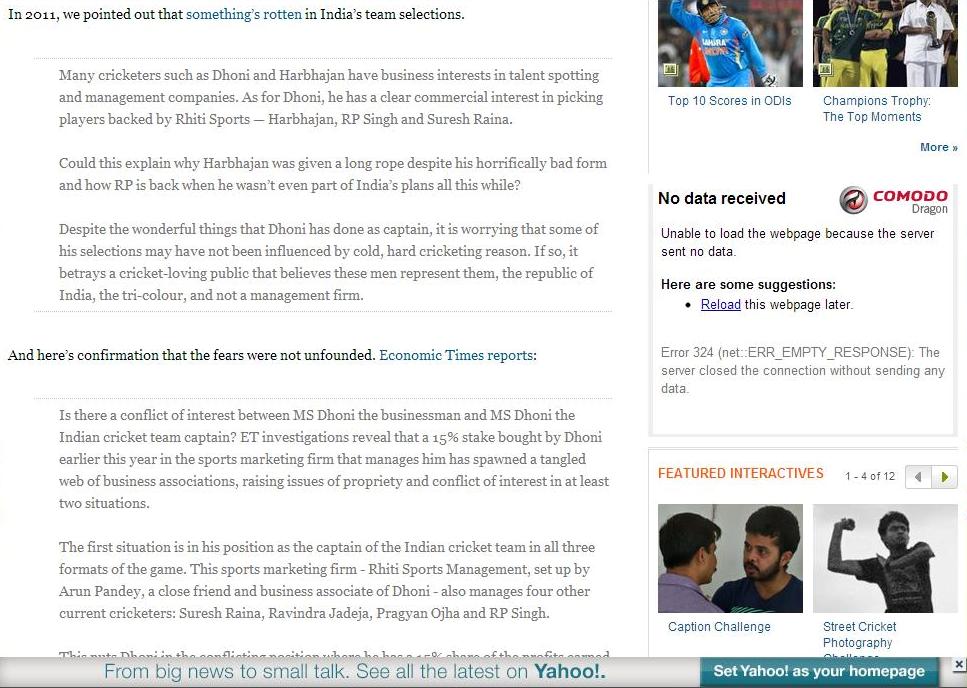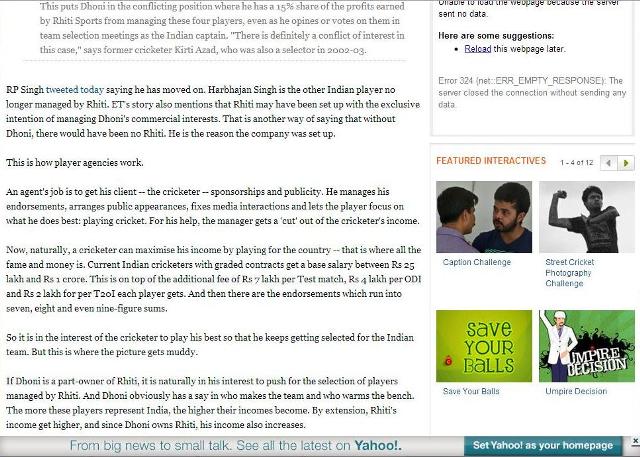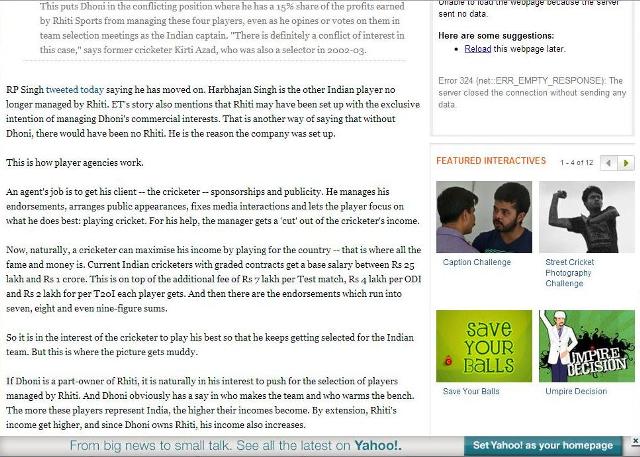 There is a lot of controversy surrounding this particular news item regarding Why Dhoni Should Resign. All we can tell you is that believe what you heart tells you to. At least, for now. The report published on Yahoo! Cricket and Economic Times has become the basis of this article and we, as of now, are in no way blaming the captain and asking the question Why Dhoni Should Retire.