10th November 2017, Bhubaneswar: Xavier Institute of Management, Bhubaneswar-Xavier University (XIMB-XUB) kick-started Xpressions'17, the biggest B-School Fest in India, on 10th November 2017. The day was marked with enthusiasm and exuberance of participants and audience, truly justifying the 3 months of planning and efforts of the students.
The day kicked off with Business Simulation events such as Gladiator, Skill City, Kurukshetra and Helios, the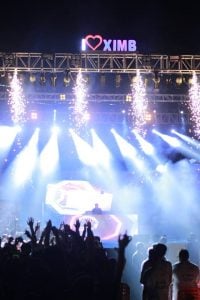 flagship mega events by the gaming committees of XIMB-XUB. Gladiator, a simulation of real-world management scenarios, tested the best brains in the country to unravel their business acumen. Skill City, one of the toughest business events, had teams prove their mettle in soft skills through a series of rounds. Kurukshetra, a virtual battlefield which tested the participants' business acumen, saw teams fight it out to make it through to next round. Helios, the only under-graduate specific event saw young minds harvest their raw managerial wisdom in challenging business scenarios in the HR and Marketing modules. The remaining rounds for the Business Simulation Events are scheduled to take place over the next 2 days. The very first edition of HR Xpress, a flagship fun event of the HR Association-XIMHAR, also took place as a part of Xpressions'17.
The next in line was XIMB-XUB Model United Nation, a simulation of proceedings of United Nations which was organized by SpeakUp, the Oratory Club of XIMB-XUB. Parikrama-a single round National Level Online Treasure Hunt Competition by X-Sys, the Systems Association of XIMB-XUB, tested the participants on general awareness, presence of mind and analytical skills. Vakritva, an elocution competition laced with creativity, was hosted by Social Responsibility Cell (SRC) and SpeakUp which enabled the participants to understand the social issues prevalent in the real world and a way to tackle them more effectively. The second round of Nirnay – An operations business simulation game was also organized, which tested participants' acumen in operations.
Xpressions also held its first of a kind paint ball event- Paint it Up by the International Relations Committee, where participants had to prove their wit and swiftness in a treasure hunt and then in a battle of paintball.  Paint@XIMB – the painting competition helped the participants unleash their creative side with a simple theme-'Anything which you can draw best'. LitSoc, the Literary Society of XIMB-XUB also culminated its event, "Flight of Fancy".
The students brought with them a multitude of talents in the preliminary round of various cultural competitions held today. Participation was observed from various B-schools from all over the country in the solo singing competition- Goonj. Carnival De Vogue, the Fashion Show of Xpressions was filled with bright personalities walking with elegance and panache on the theme 'The Darkest of Classic Tales'.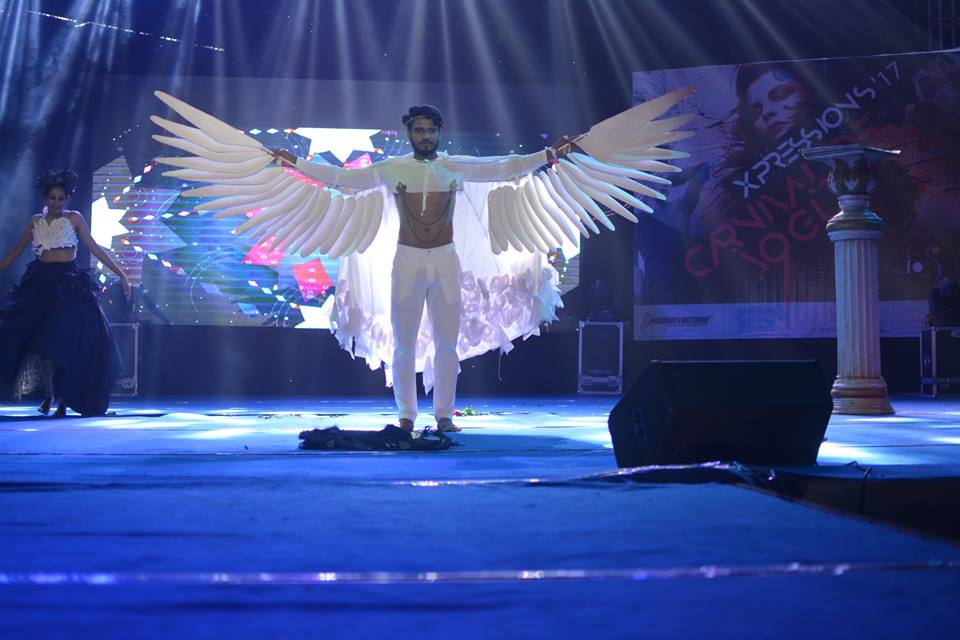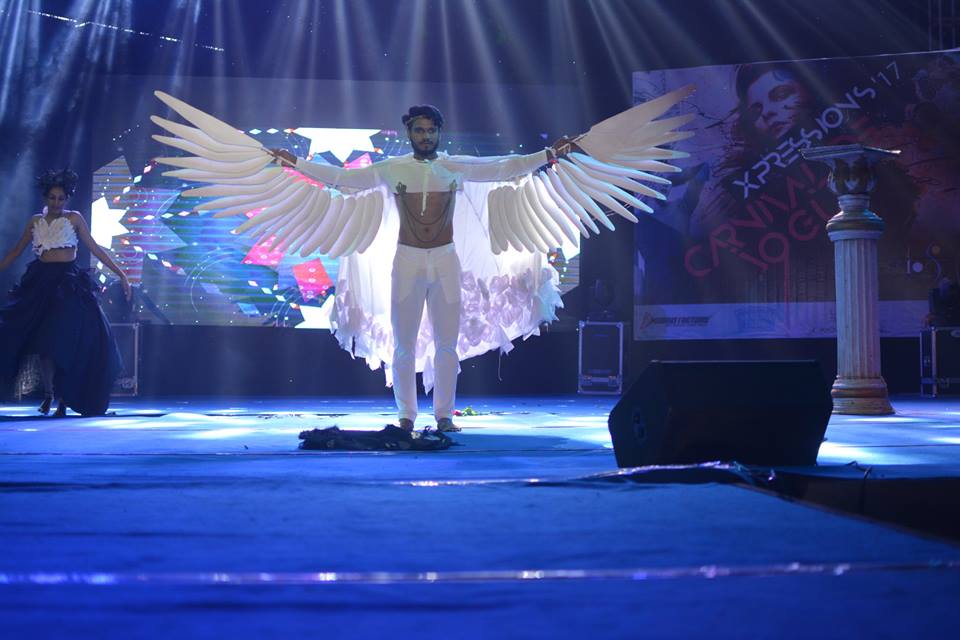 The first day of Xpressions concluded at a high note with the much awaited EDM Night by Lost Stories, an Indian duo composed of Prayag Mehta and Rishab Joshi. The audience grooved to their eclectic mix of EDM with an infusion of Indian elements.
With the benchmark set so high on the very first day and a pipeline of upcoming events and competitions, the audience is now geared up and looking forward to how things will unfold in the next two days of Xpressions.
ABOUT XUB
Xavier University, Bhubaneswar (XUB) was established in accordance with the Xavier University Act 2013 and was inaugurated on the 7th of July 2014. XUB is India's first digital University and an institution of higher learning for imparting professional and technical education. It is a self-financing institution imparting professional and technical education. XUB has 7 Schools that offer world-class education in different fields. XIMB offers an MBA in Business Management, Global Management and Executive programs. Xavier School of Human Resource Management offers the MBA-HRM program. MBA-RM is offered by the Xavier School of Rural Management, MBF- Master of Business Finance by Xavier School of Commerce, MBA-SM by Xavier School of Sustainability and MBA-UMG by Xavier School of Urban Management and Governance. The Xavier School of Sustainability, Xavier School of Commerce, Xavier School of Urban Management and Governance, and the Xavier School of Media & Communications offer different postgraduate and undergraduate programs. Apart from these, it has proposed to set up other schools of higher learning in various areas like Public Policy, Finance, Education and Centers of Research in Public Policy & other domains.
For more information please contact:
IlluminatiX, Media & PR Cell of XUB
Email: [email protected]
Phone No: +91 90515 08444