Young Indian Players to Watch Out for in IPL 6
In every season of IPL young generation of India always had Role to play in their team's success. Be it Ravindra Jadeja for Royals in 2008 or Debabrata Das and Manvinder Bisla for KKR in 2012. Now IPL is a way for them to get into Indian National Squad or may be Come back. Cricmatez.com bings you some of the Uncapped talents from who performed really well in this year's Syed Mushtaq Ali Trophy and will get a chance to prove their worth for their Franchise.
Unmukt Chand, one of the young Indian Players to watch out for in IPL 6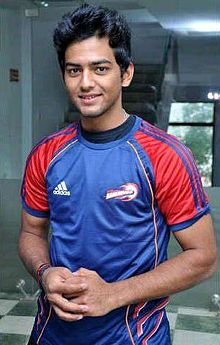 A Big Match player Unmukt Chand always loves the Big stages to perform either its 2012 U19 WC knockout stages or the Indian Domestic Tournaments. He is blistering form. He is the Top Scorer of this year's Syed Mushtaq Ali and had 2 Back to Back hundreds in the Tournament. After winning 2012 U19 World Cup he emerges as an National rising star who willing to showcase his talent in Big Level.
Mayank Agarwal
A free stroke player who lover to play his shots, situation doesn't matter for him. He plays for RCB and had successful IPL career so far, but surely he had plenty to learn about. Also partnering a Gayle kind of force makes him a Free Stroke maker. Mayank also is in great touch. He had scored 307 Runs in just 6 Games in this years Domestic T20 tournament.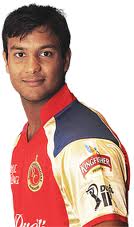 Bhargav Bhatt 
He is a Gujarati Khaman from Baroda. A lovely character and Loved by each an every one in the Dressing Room. This Left Arm Spinner impress me a lot. He is an Accurate spinner doesn't try too many thing and Most important Patience. He is an Automatic choice for Adam Gilchrist with his Past performance for KXIP. He is in Top 10 Wicket Taker list at This Season's Syed Mushtaq Ali Trophy by picking 14 Wickets in 8 games with 7.3 Economy.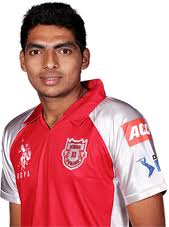 Manish Pandey, one of the young Indian Players to watch out for in IPL 6
First Indian player to score a Hundred in IPL. He had lots of Talent and Temperament, can play every kind of game but always sidelined by Selectors. He always impress everyone with his Ability in IPL. Pundits saw him as future of Indian Cricket. He will be a big Plus for Pune and Hope this time he get his deserving place. He has Scored 256 runs in 9 games with Average of 32.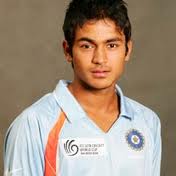 Baba Aparajith
He has a big role in the 2012 U19 WC victory. He is another find for Indian Cricket. He performs really well in Domestic List-A games and had 1 Hundred under his kitty. He scored 41 Runs in 3 games. Unfortunately Tamil Nadu had eliminated early and thus he dint get enough opportunity to show what he had in store.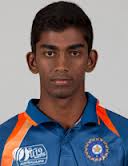 This is the platform for them to impress everyone again. We are sure they will love this opportunity and will make full use of it. These five players are definitely the young Indian players to watch out for in IPL 6