Almost Done: Robert Lewandowski to Bayern Munich

Polish striker Robert Lewandowski who single-handedly knocked Real Madrid out of the Champions League is all set to complete a much awaited transfer to Bayern Munich. Lewandowski, 24 has been inspirational in leading Borussia Dortmund to the 2013 Champions League finals which is scheduled to take place in Wembley on 25th May 2013. In February 2013, Borussia Dortmund director Micheal Zorc quoted that Lewandowski will not be renewing his contract with the club, and will leave either in the summer of 2013 or after the 2013–14 season. Since then, many top European clubs including Manchester United and Bayern Munich were keen to sign the Polish International. It has been strongly rumoured that Manchester United have bright Prospects in signing the Dortmund Striker.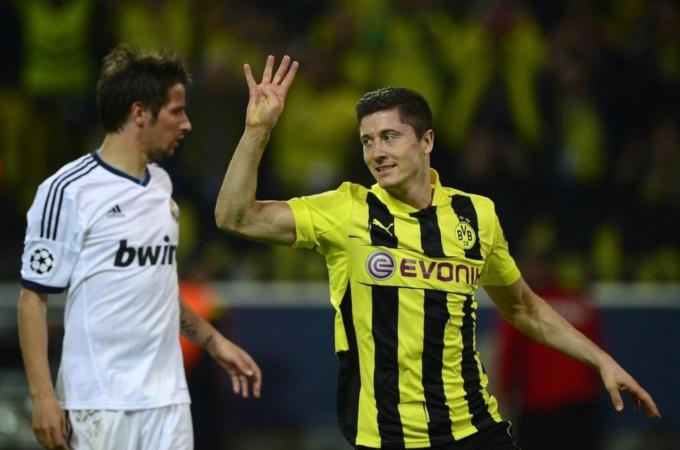 Robert Lewandowski to Bayern Munich
After his teammate Mario Gotze moved to Bayern, some sources revealed that Gotze is playing mediator role in bringing Lewandowski to Bayern. And now "it's almost confirmed that Borussia Dortmund's Polish Striker Robert Lewandowski is all set to sign for German giants and arch rivals Bayern Munich".
German football expert and former Premier League star Jan Age Fjortoft, claims that the "Poland international has agreed a move to Bayern, and will pick up £160,000 a week. He reveals that the striker, who netted four goals in the first leg of their Champions League semi-final against Real Madrid, has promised to sign for the German champions".
"Lewandowsi has confirmed to Bayern Munich that he will go there. I think Dortmund will sell him now and there is no chance of him going to Manchester United as there is no chance of Luis Suarez going to Bayern Munich." Fjortoft told Keys and Gray.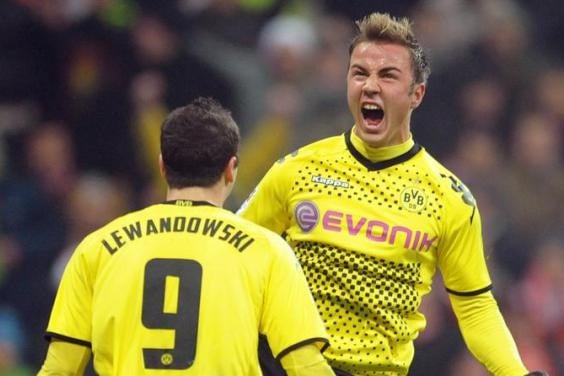 Gotze and Lewandowski to Bayern Munich
If Lewandowski completes a move to Bayern, he will be the second Dortmund player after Mario Gotze to join their German rivals this season. Bayern are set to face Dortmund in the finals of UEFA Champions League which could be the last match for the pair playing for the Men in Black and Yellow. With Pep Guardiola joining the German giants next season, Bayern will be a stronger force to reckon with. Bayern are also eying a 25 million deal for Arsenal's French defender Laurent Koscielny.