Ashes 2013/14 – Preview, Australian Team for 3rd Test – Perth The Ashes earlier this year came as blessings for the home team England, They defeated Australia comfortably 3-0 to retain the Ashes. However,later the Ashes came as horrendous & embarrassing for England team as well as for its fans. Australia has transformed themselves from bunnies to Lions in just couple of months from last Ashes. The Magical Monster in the name of Mitchel Johnson left England in distress. The Extreme Pace & Bounce was so far the reason behind demolition of England this summer, and first two matches were just  good bouncing tracks. The Next Ashes match is in Perth ,which is  The Mecca for Fast bowlers. The defeat in first two tests has wakened up the England team & their staffs. To show their concern for Test Matches they have already took a step forward by resting its key players  Pietersen, Swann & Andersen for the ODI's.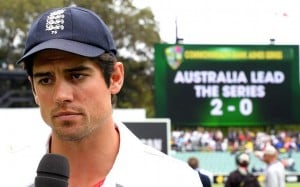 With the Jonathan Trott heading back home after mental disturbance & depression, Root got promoted to play at no.3. The third test for this Ashes will be a  "do or die" game for poms. Although Andy flower,the head coach of England Cricket team rejecting the claim made against England batsmen of being scared of Johnson, while the rest of the world had witnessed the sheer dominance of the left armer against England this summer. England will surely be making a plan to cop-up with Mitchel Johnson who already has 17 wickets in 2 test matches under his belt. WACA being the Pacer's friendly track, I expect England to field  3 pacers, including Tim Bresnan in place of Monty Panesar. The Form of Swann is a matter of worry for the poms,who has conceded 400 runs at an average of 99 with only 4 wickets to his name so far. Nevertheless, it is unlikely to believe they will step in without him for the game which is going to be  "do or die" like game . England's problem lies with their fielding as well, the missed chances and the shirk chances had taken a toll at their chances to a considerable proportion. From the batting point of view 2 new men has surprised the opposition, whereas the regular stars Kevin Pietersen, Alistair Cook & Ian bell had failed to build big innings on their part. Each one of them had played one good knock in this tour,which isn't quite enough to have a laugh.  Another factor is the wicket keeper batsman, The Haddin for Australia has been very effective in late middle order whereas the English counterpart Matt Prior seems to be very rusty & out of form off late.Neither their bowlers did come good for them. The attack, which was supposed to be lead by Swann & Andersen, was tore  apart by Australian batsmen. However only Stuart Broad managed to keep the batsman in corridor of uncertainty and asked them to play as much as he wants,who is the only possible threat to Australians. He has bowled with good tight line & stability compared to other England bowlers.Having said that James Anderson and Stuart Broad are the clear certainties for the 3rd test. Tim Bresnan, Spinners, Steve Finn, Chris Tremlett and Boyd Rankin will be fighting it out to fill the 3rd and 4th spot as specialist bowlers.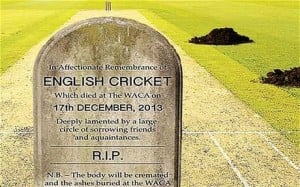 England is not far away from Australia in talent, maturity and experience, in many instances in last couple of year or in last Ashes, they were actually superior, but some calamitous sessions of play have destroyed their chances. England has to find the answers quickly. They are heading to Perth on Tuesday for the third Test, which starts on Friday. England is yet to win in Perth since 1978.only once before in history, in 1936-37, has a team trailing 2-0 in an Ashes series came back to win.
My Team for WACA Test.
A Cook
M Carberry
J Root
K Pietersen
I Bell
B Stokes
M Prior
S Broad
G Swann
T Bresnan
J Andersen